<< BACK TO BLOG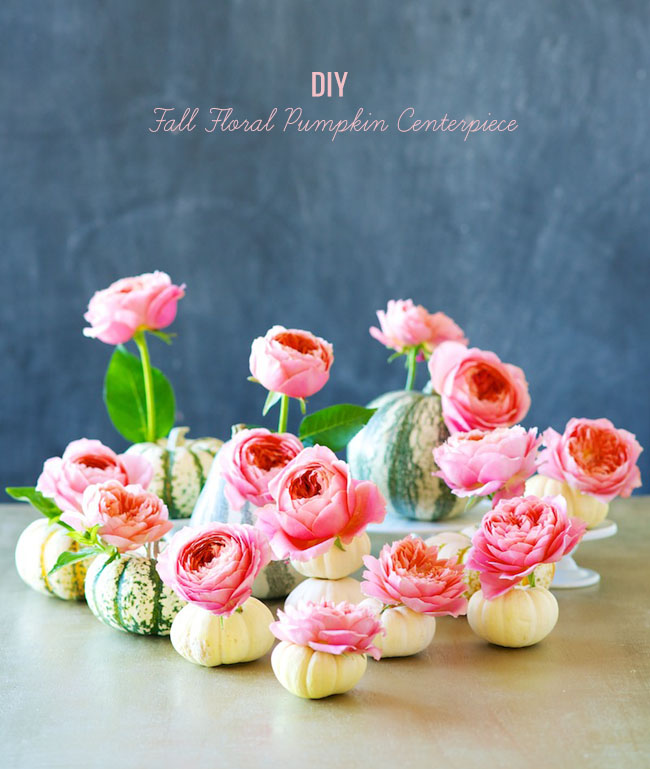 The following is a great DIY Fall Floral Pumpkin Centerpiece idea from Green Wedding Shoes—a wonderful wedding blog.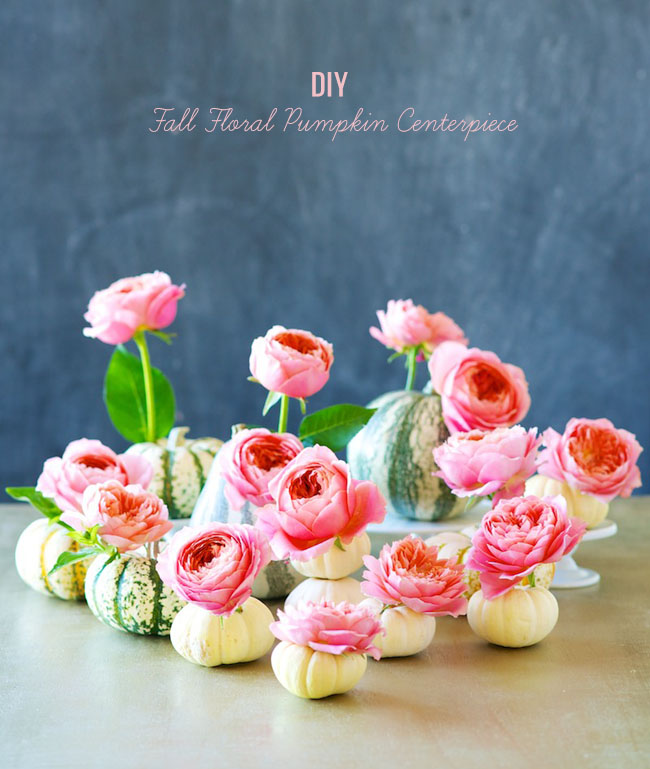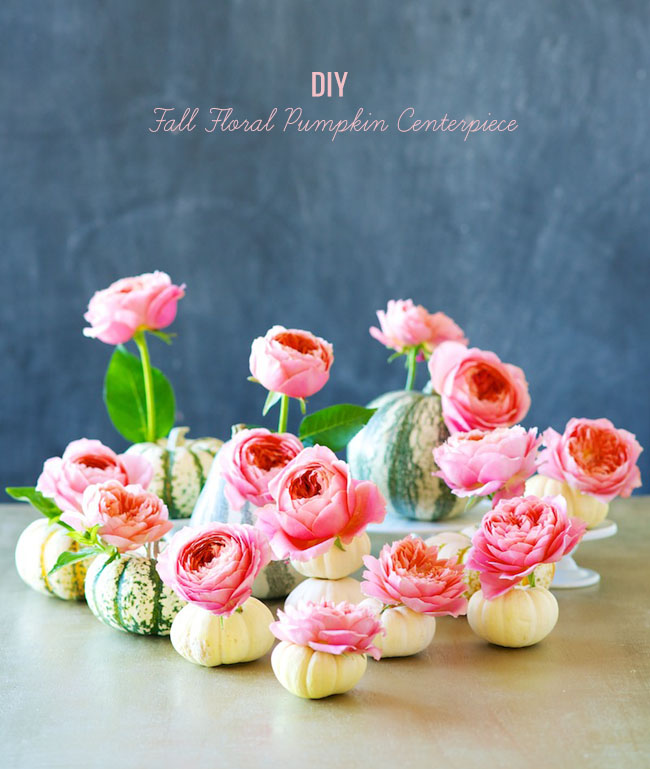 Fall is here! And we are so excited to share with you an easy + pretty fall inspired floral DIY. These mini pumpkins with garden roses are so fun for a fall tablescape at home or wedding decor piece! Thanks to Kiana Underwood for sharing this DIY, let's see how she did it…
"I simply adore autumn. Autumn is pumpkin season and in my opinion, pumpkins of any size, shape, or color are really lovely. I happened to have these wonderful garden roses and I wondered how they would look if I stuck them inside of mini pumpkins, and so I gave it a try! I must admit, I love how they turned out. I know it is a rather unconventional use of garden roses and pumpkins for the season, but as long as they are both available, why not think outside the box and experiment?"
What You'll Need:
• Garden Roses (if you can't find garden roses near you, you can order them online here)
• Small pumpkins, squash or gourds
• Wooden sticks
Step 1: Use the skewers (or other tool – an awl would work great too) to make a hole in the pumpkin.
Step 2: Place the rose stem into the hole.
The beauty of this (aside from the roses and pumpkin combination) is that the roses last a relatively long time as they use the juice of the pumpkins as their source for moisture!
So cute for fall, right?!
If you make your own floral pumpkin, we'd love to see how it turns out, so please share on Instagram along with the hashtag #GreenWeddingShoesDIY
Floral design + styling by Kiana Underwood and photography by Nathan R. Underwood
via DIY Fall Floral Pumpkin Centerpiece | Green Wedding Shoes Wedding Blog | Wedding Trends for Stylish + Creative Brides.
Comments