<< BACK TO BLOG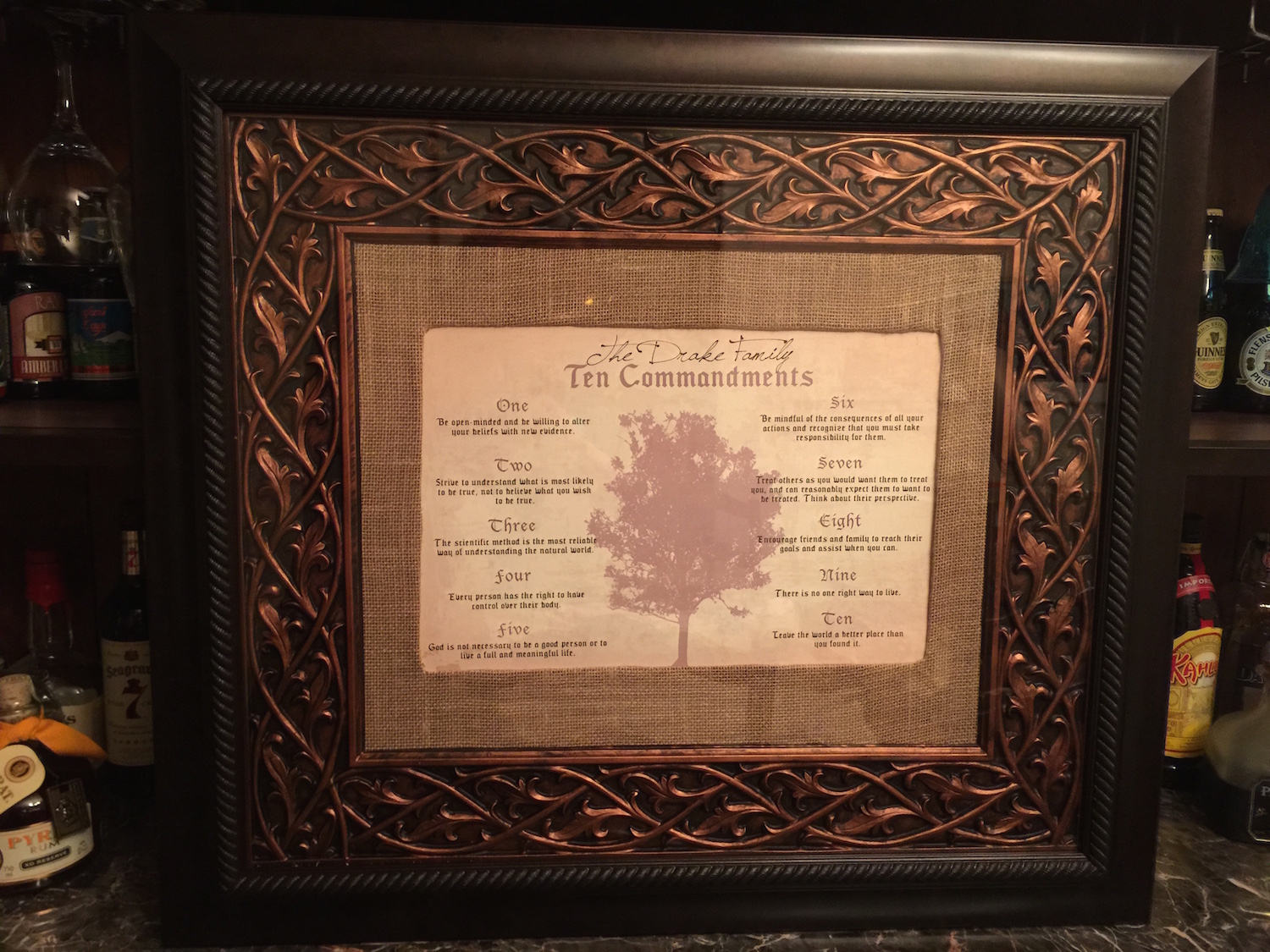 The Drakes have some family rules. You have to respect a family that has a creed, something that unites them. We created a unique family rules sign for the Drakes to display in their home.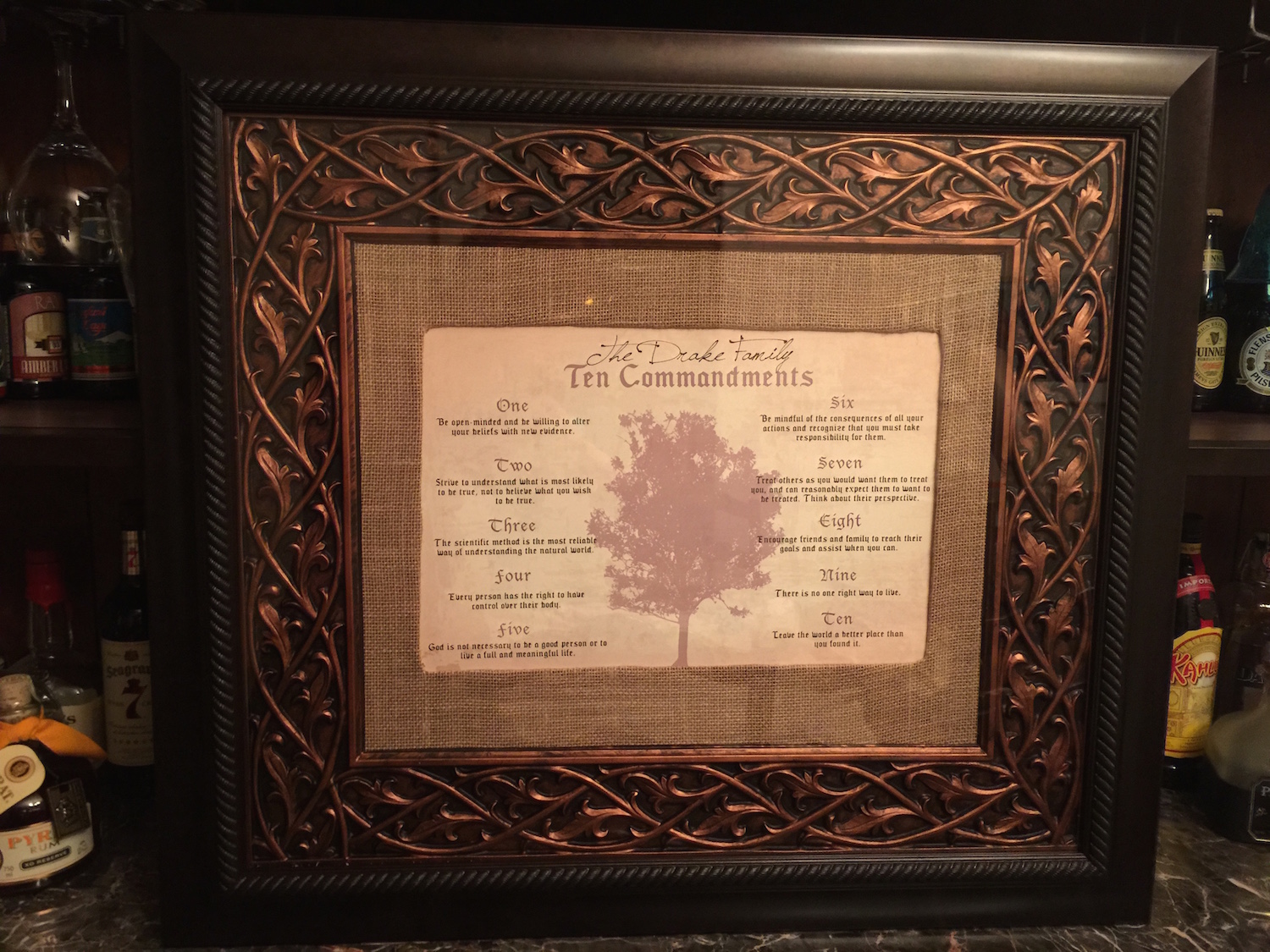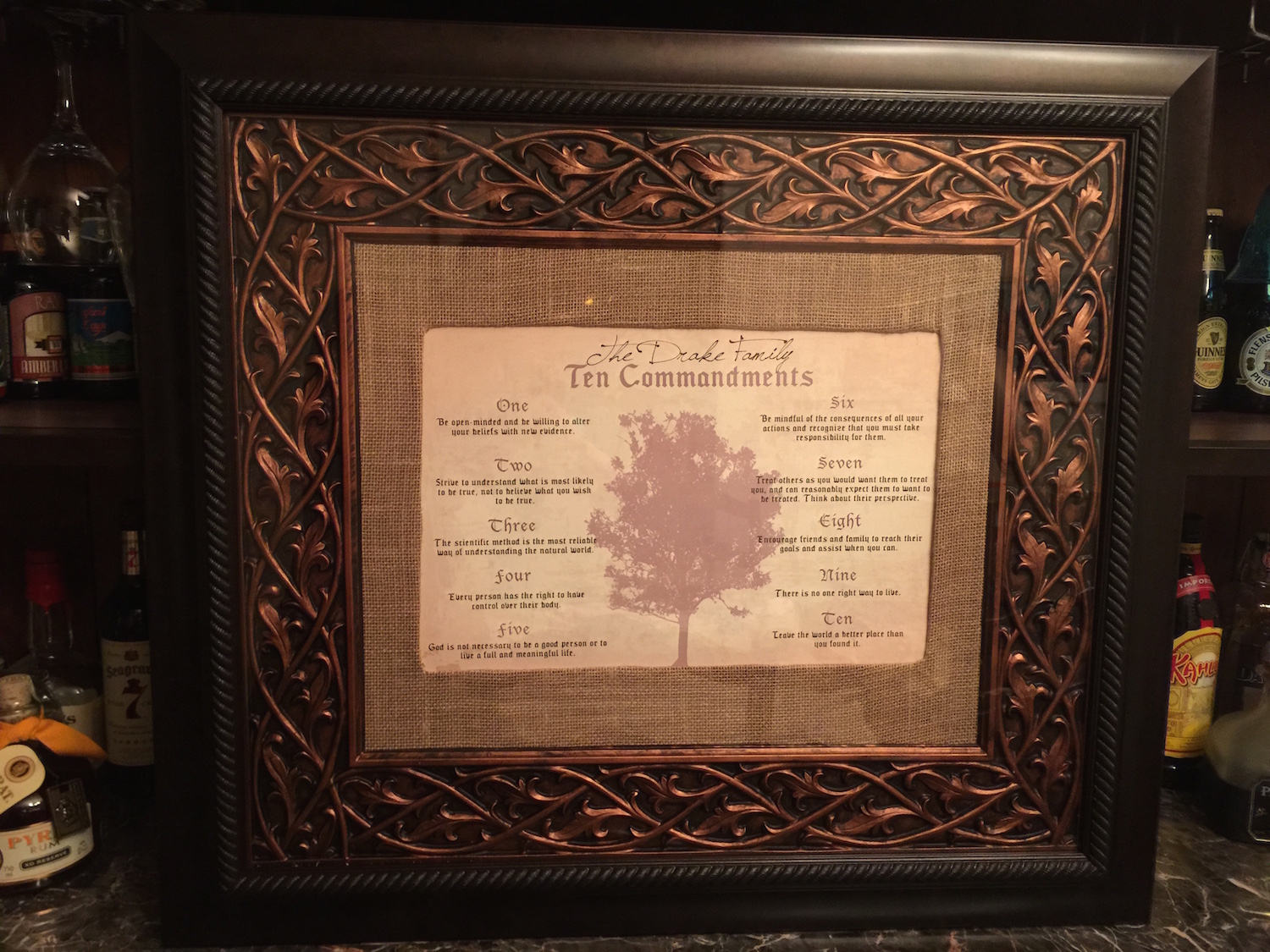 The artwork was inspired by Mr. Drake and his vision. The tree in the center is symbolic of enduring strength, shelter, and protection. Trees are rooted in the earth, while their crowns dance in the sky. Each branch grows in its own direction and does its own dance, but they are united by their trunk and their roots. That is family.
The design has an antique feel, signifying that the rules are ancient and timeless. The family chose an excellent frame for the print. It coordinates so well both in color and design. The intertwined leaves and branches in the frame carry out the family tree symbolism. Thank you to The Drake Family for choosing us to help make your vision come true!
What are your family values? Does everyone in the family know them? A family rules sign is a great idea. Seeing is believing, and having a constant reminder of where you came from and what you stand for is very powerful. I think we'll be making one of these for our household.
Comments