<< BACK TO BLOG

Welcome to #PHtips! This is where the Paper and Home staff gets a chance to answer your graphic design and wedding stationery questions.


One of the most common questions we get is…
When to send out wedding invitations?
The answer: Simply follow the 6 to 8 rule! Your save the dates should be sent out 6 to 8 months before your wedding. Your invitations should be sent out 6 to 8 weeks before the wedding. If you have a lot of guests traveling for the wedding, you may want to consider adding more time. If you chose not to send save the dates, you may want to send your invitations a little sooner. Remember, rules are meant to be broken! The 6 to 8 rule is simply a suggested guideline.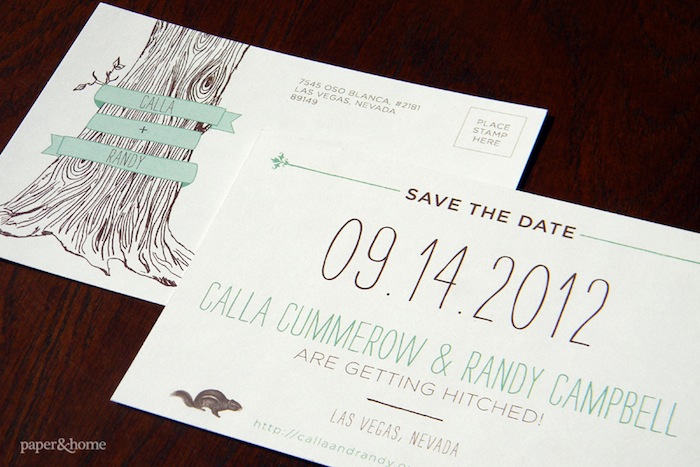 A woodsy, hand drawn save the date, sent 6 to 8 months before the wedding.
A coordinating woodsy wedding invitation, sent 6 to weeks before the big day.
Keep in mind that the custom design and printing process takes approximately 4 to 6 weeks, depending on the print methods and intricacy of the design. Always ask your stationer about timelines before committing to a design. Items such as foil, letterpress, or envelope addressing can add more time to the schedule.
So now you know when to send out wedding invitations. We suggest our clients book their initial design consultation about 10 months before the wedding to be safe. This allows plenty of time for us to collaborate and develop your custom designs. If you're opting out of doing save the dates, book your appointment about 6 months before the wedding to get started on the invitations. Once again, these are just conservative suggestions—don't fret if you're tight on time! We have options for you! Get in touch and one of our team members would be happy to help you.
Comments