<< BACK TO BLOG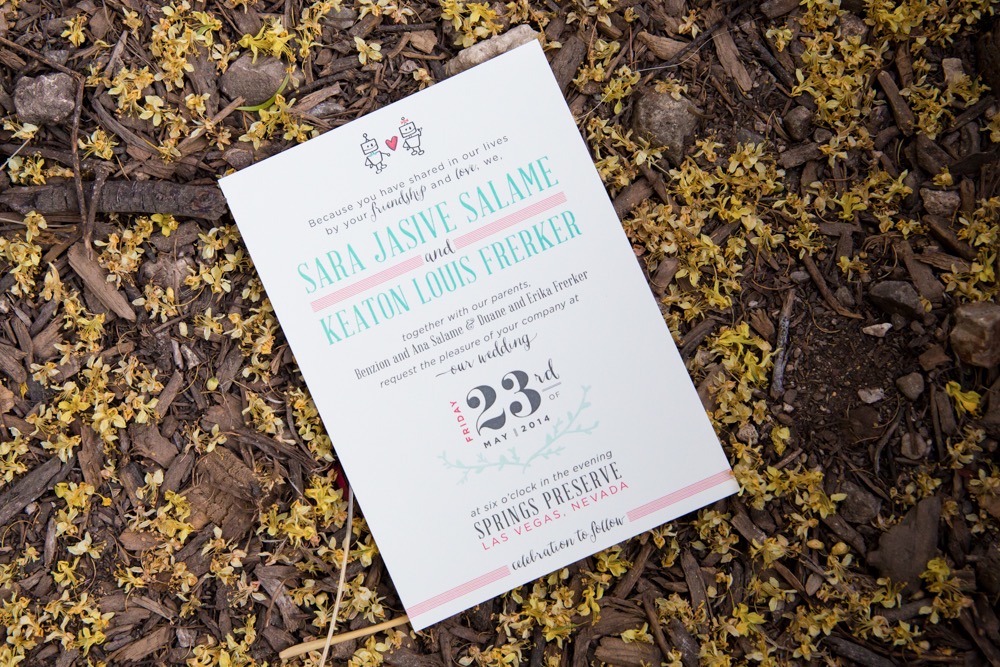 Sara and Keaton are fun. They have great energy, shining smiles, and a happy humility that we admire. So they had to have some fun wedding invitations, right?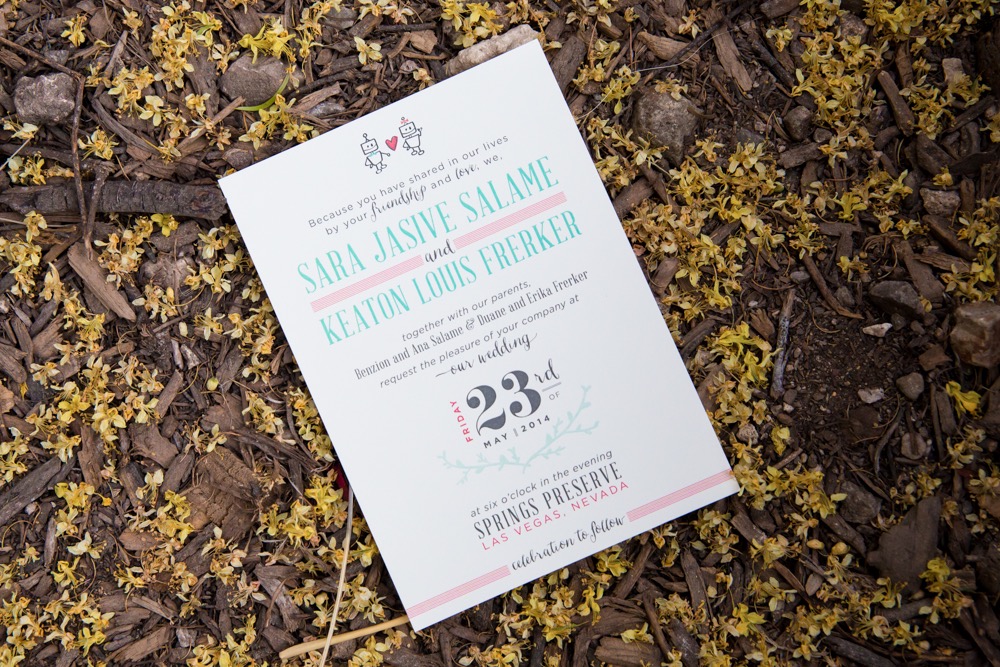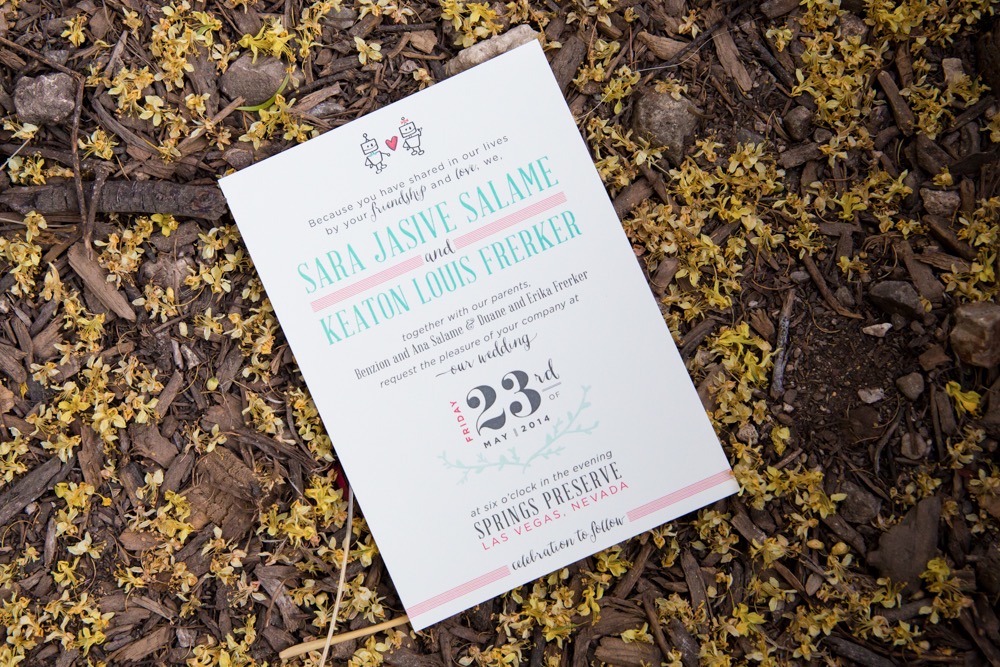 The couple met in robotics class, so we created a custom "monogram" of a boy robot and a girl robot with a heart in between. Here's more about the wedding from Rissa of Scheme Events:
"It never ceases to amaze me how each and every Springs Preserve wedding has its own style, point of view and makes the venue shine in a completely new way! Sara & Keaton hosted their friends and family on a beautiful May evening at Springs Preserve and gave it their own spin. The day was filled with memorable moments, from their best friend officiating one of the most impressive wedding ceremonies we've witnessed, to having Sara's brother send a video toast from thousands of miles away. To know Sara and Keaton in a day-to-day setting is only to know a portion of who they really are. Get to know them on a dance floor and the party really gets started!"
We're sharing a few stationery pics from the wedding, courtesy of Maple Hill Weddings. For the full monty, head on over to WeddingLovely who graciously featured the wedding on their blog!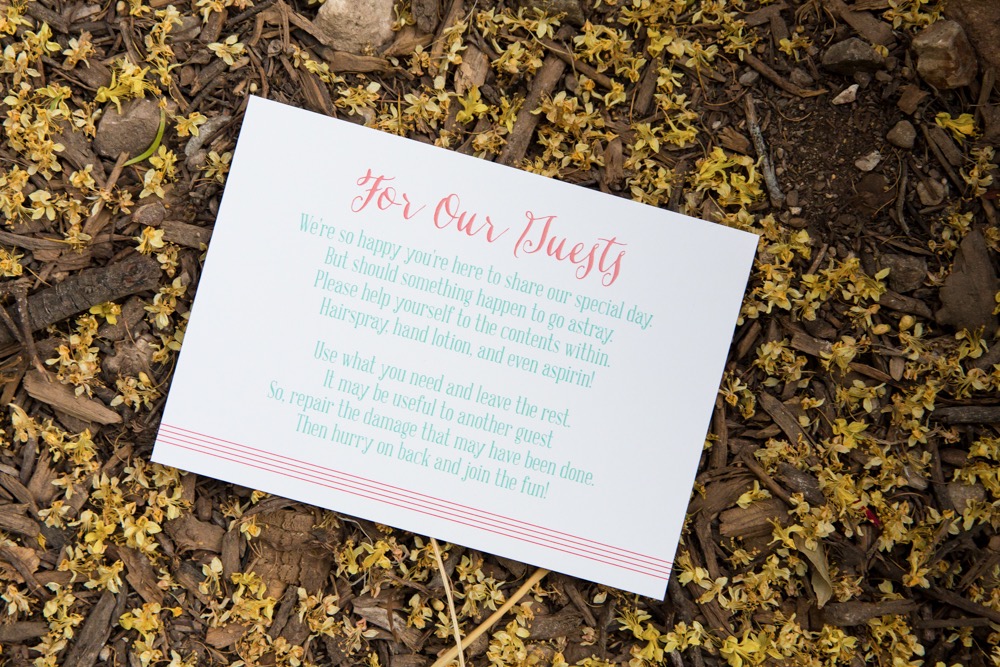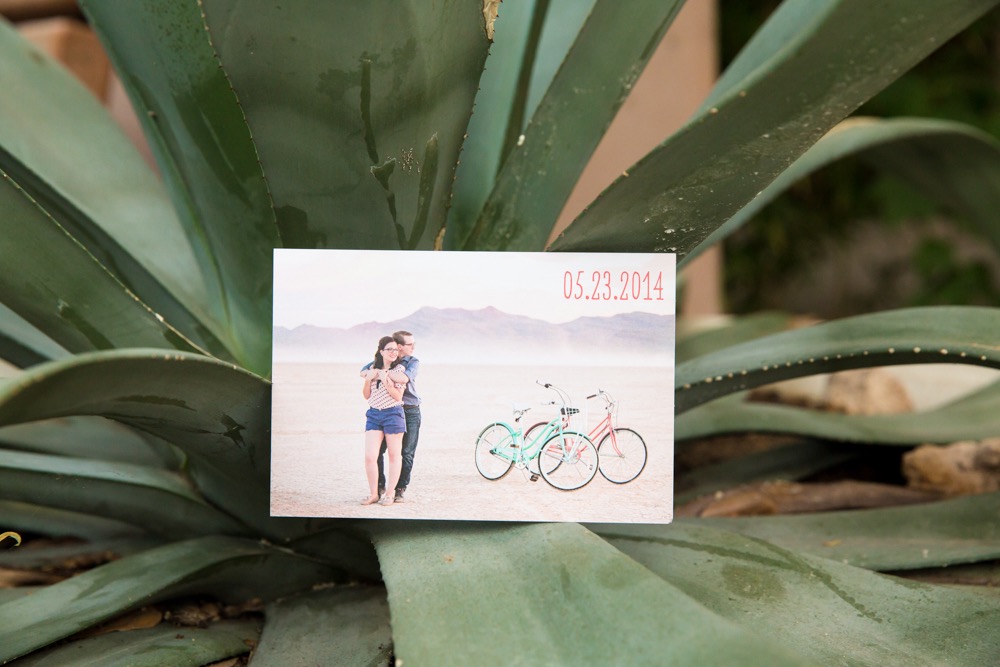 So much more on WeddingLovely!
VENDOR CREDITS
Day of Coordinator: Scheme Events
Venue: Springs Preserve
Catering: Divine Events
Photography: Maple Hill Photography
Floral: Floral Couture
Entertainment: High Flyin Evtertainment
Cake: Bellagio
Lighting: LED Unplugged
Stationery: Paper and Home
Comments