<< BACK TO BLOG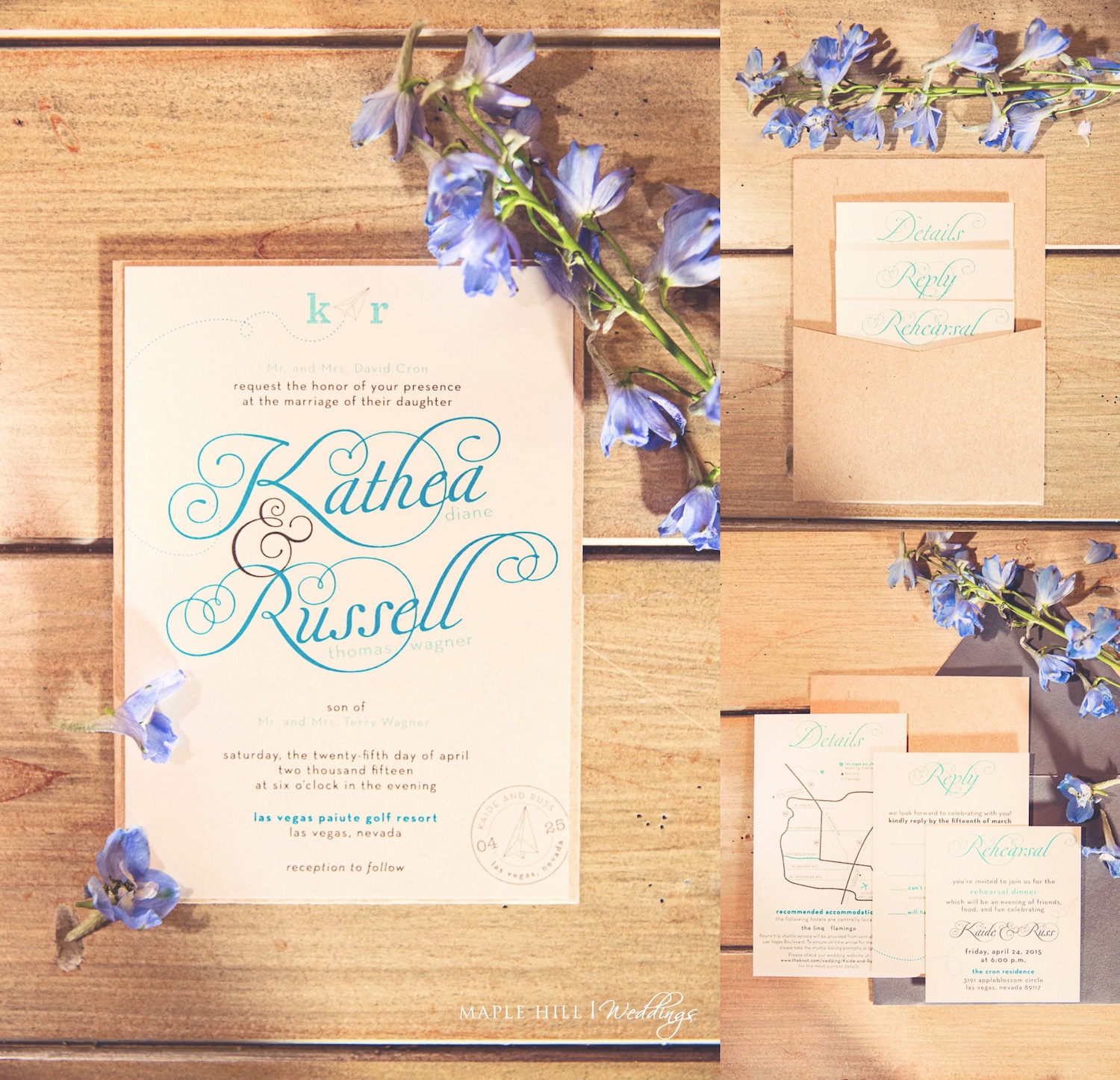 We met Kathea (AKA Kaide) and Russell at Bridal Spectacular and again at Paiute Golf Resort's open house. They were looking for a fun, whimsical design to compliment their style.
They did a fantastic job customizing The Tara Collection from our in-house ready-to-order stationery album. We worked together to incorporate their style, so we could make this collection their own. The end result was these one-of-a-kind paper airplane wedding invitations!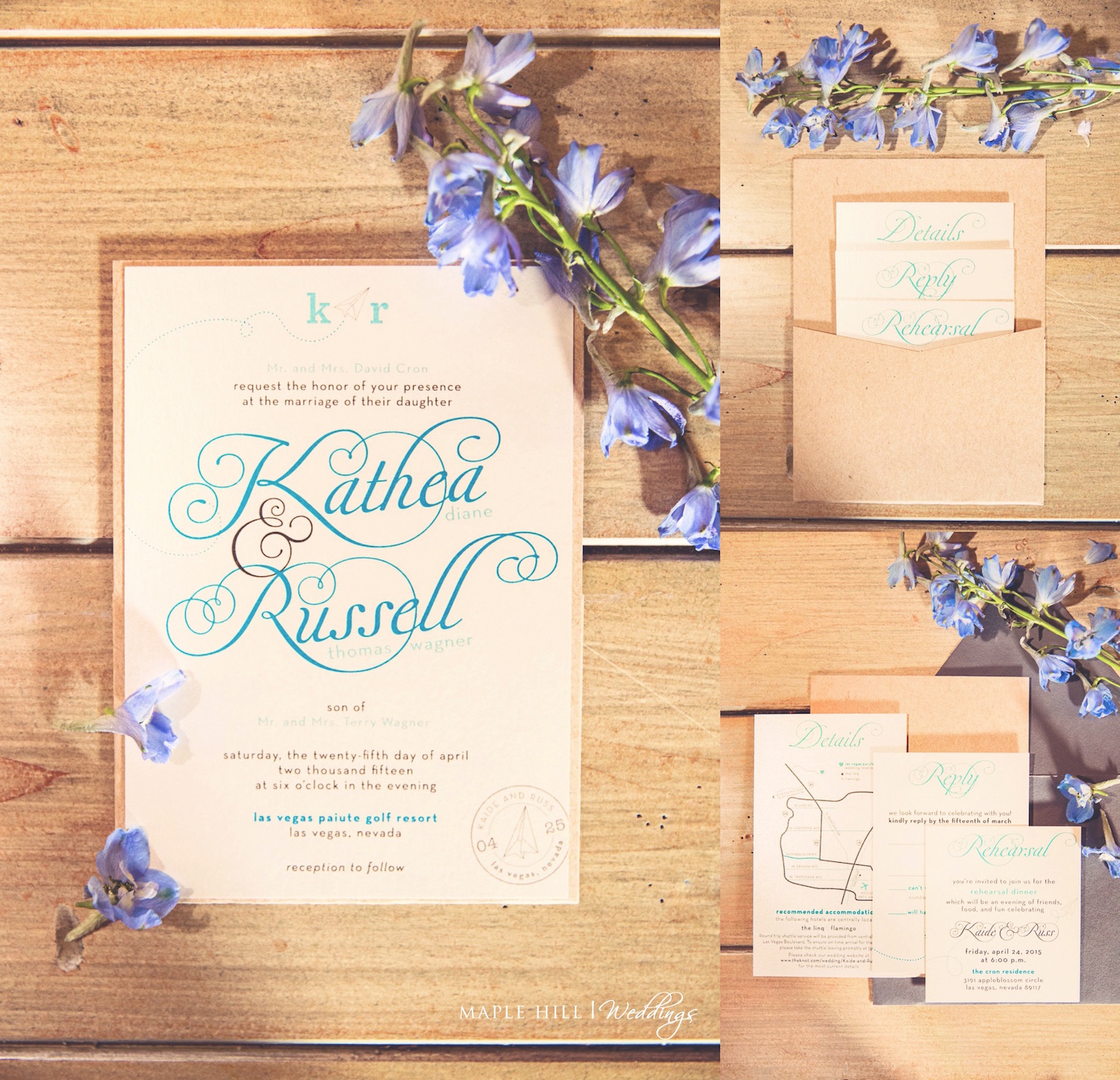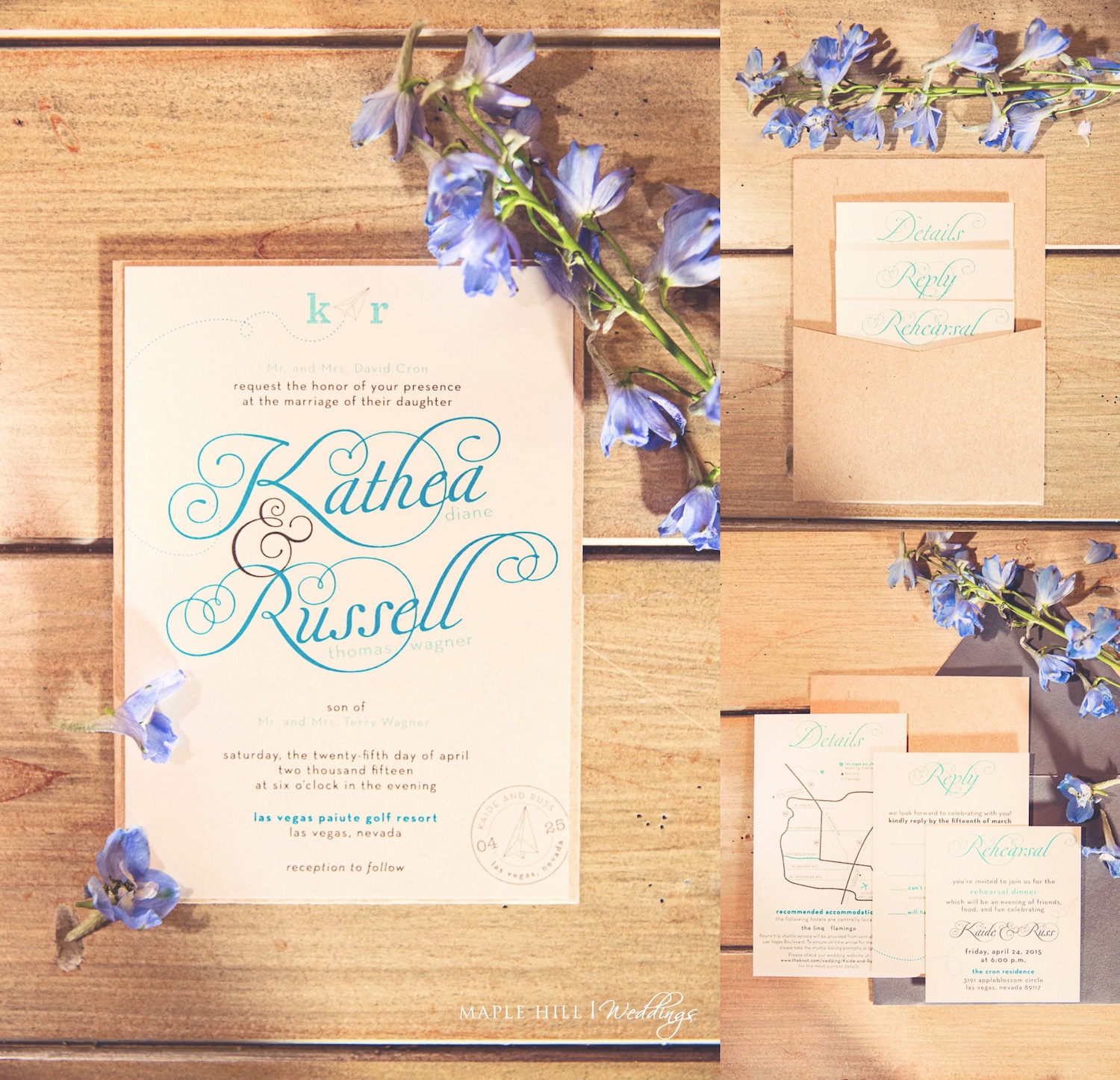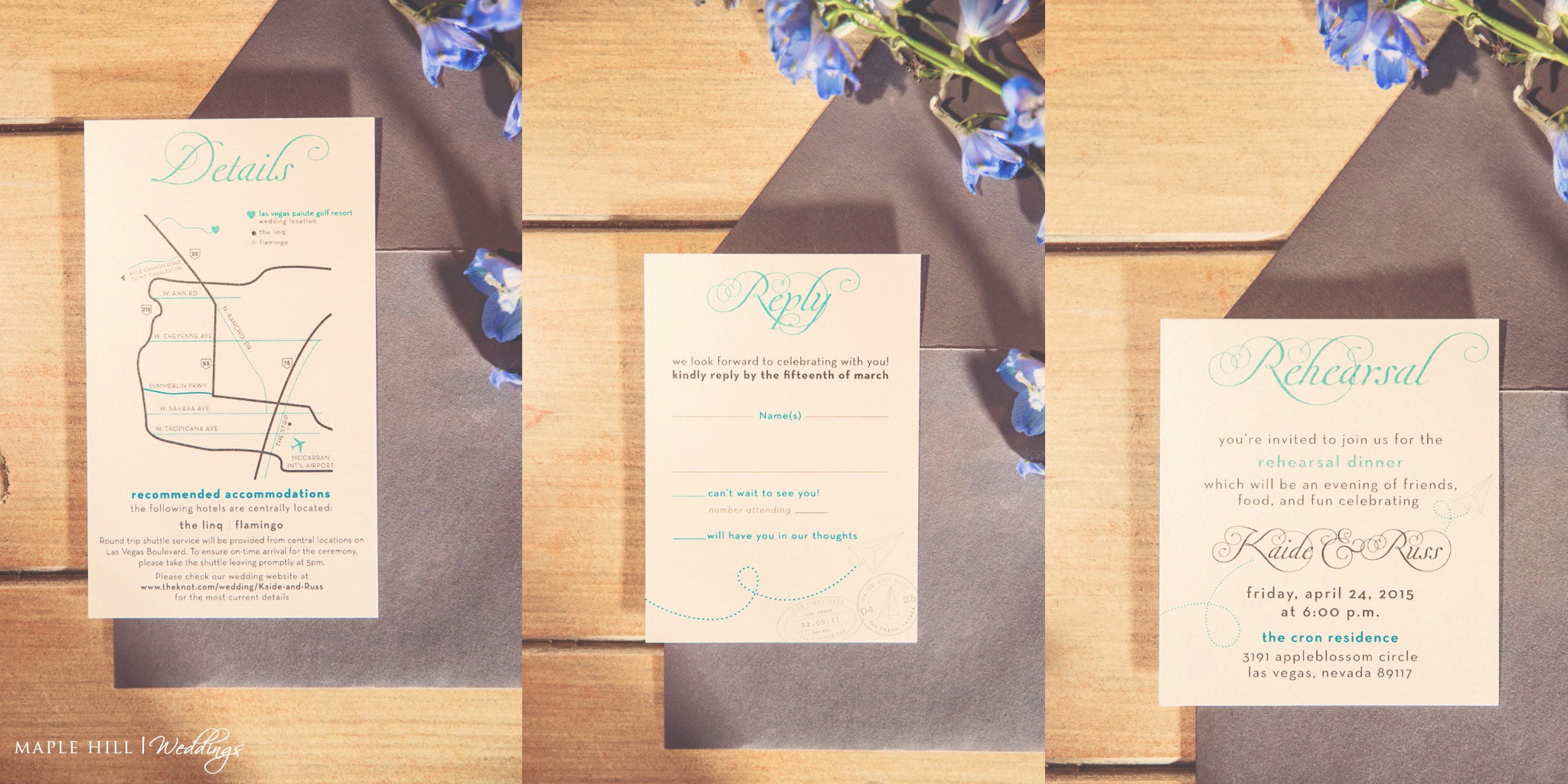 The wedding invitation was printed on our signature natural white stock and mounted to a kraft pocket. We designed a cute monogram for them with a little paper airplane swirling in. Their insert cards consisted of a details card, reply postcard, and rehearsal card. Little custom stamps were placed around the cards along with the swirling plane. A map guided guests from Las Vegas Paiute to Kaide and Russell's recommended accommodations on The Strip.
Congratulations to Kaide and Russell! Special thanks to Maple Hill Photography for the lovely photographs!
Comments