<< BACK TO BLOG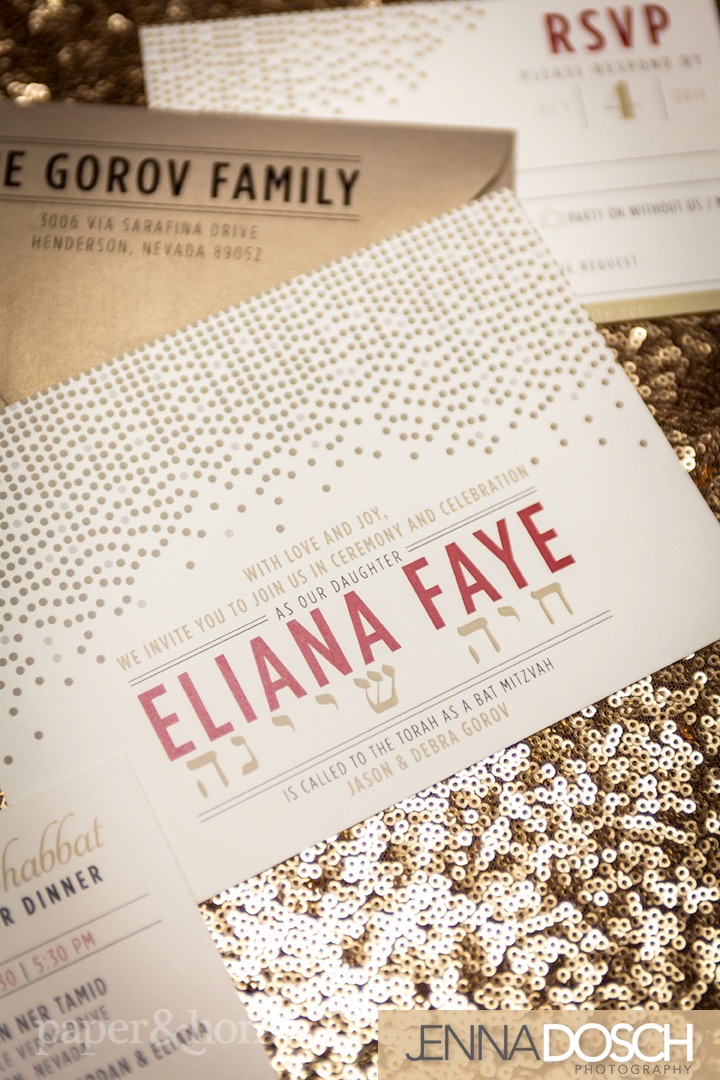 What happens when a talented event producer comes to P&H for her own daughter's bat mitzvah? You get glam bat mitzvah invitations! Debra and her daughter, Eliana, were so great to work with. Their theme was super fun and they're both very creative. Like mother, like daughter.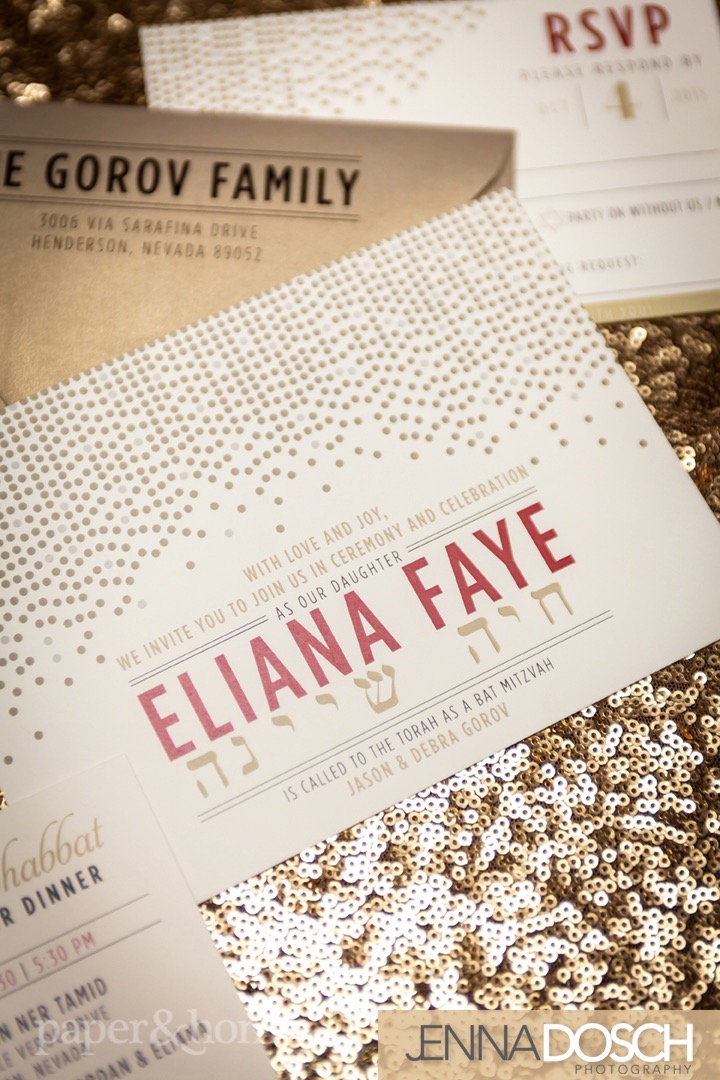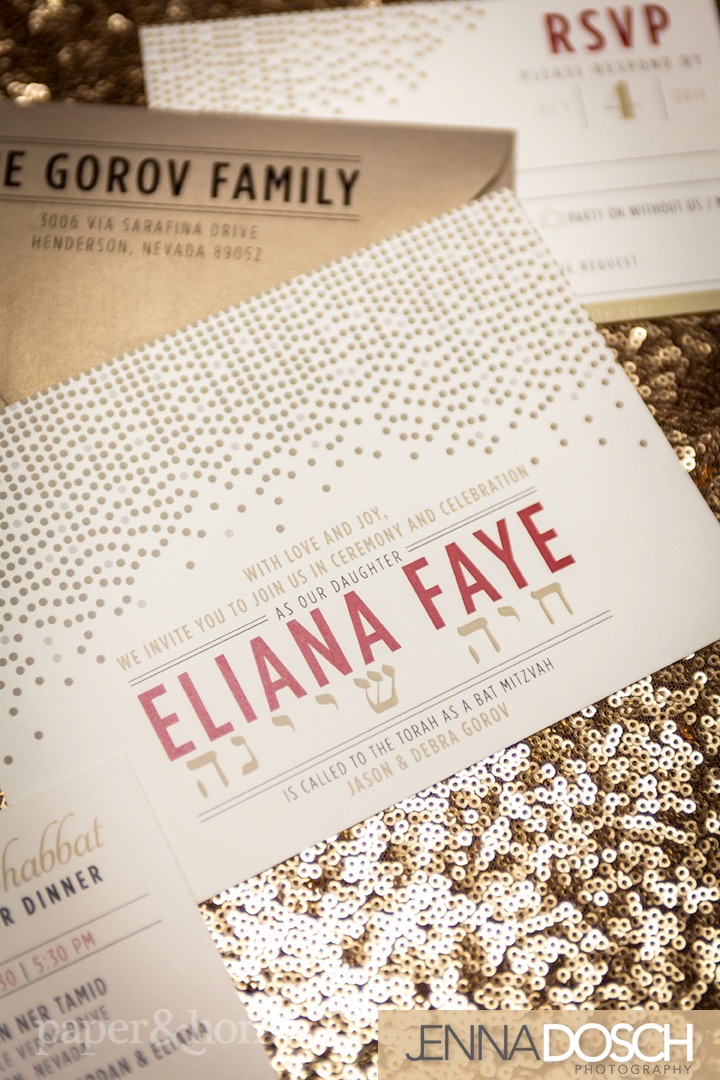 We were able to create glam bat mitzvah invitations based off the Heather Collection in our exclusive ready-to-order album. Eliana and Debra made it there own by flipping the design on its side for a horizontal layout, allowing more dots to cascade atop their invitation card. The rich red color pops off the natural white stock and emotes that classic Hollywood style. The simple, loving wording, combined with the Hebrew text, makes this mitzvah invitation an instant favorite of ours.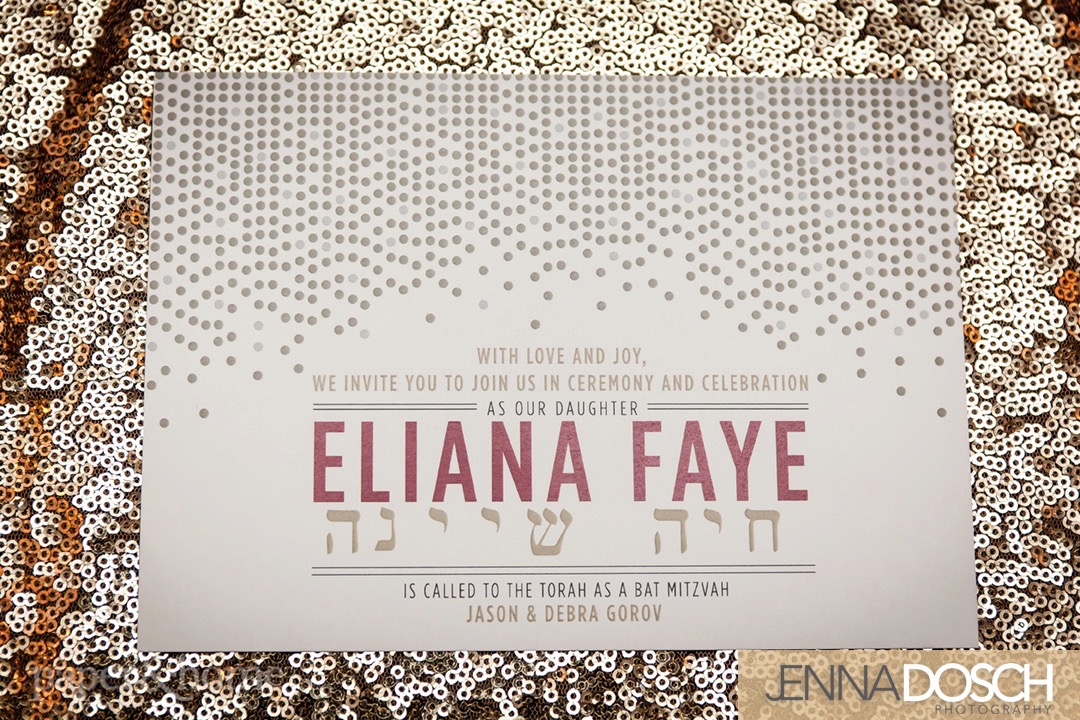 For an extra touch of glam, the Gorovs chose our gold leaf shimmer envelope. It's so pretty and so rich. Your guests will certainly know that something special is inside.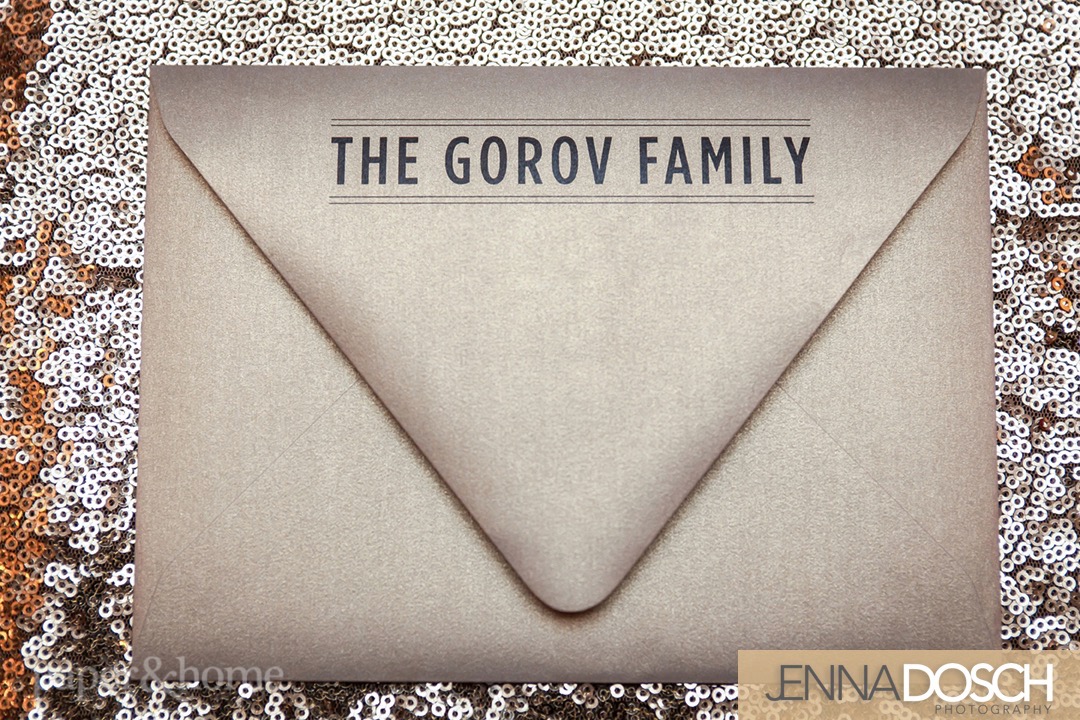 An insert card was designed to coordinate with the invitation, also printed on our signature natural white stock. The card contains more details, welcoming guests in Shabbat at Congregation Ner Tamid followed by a Sunday champagne brunch.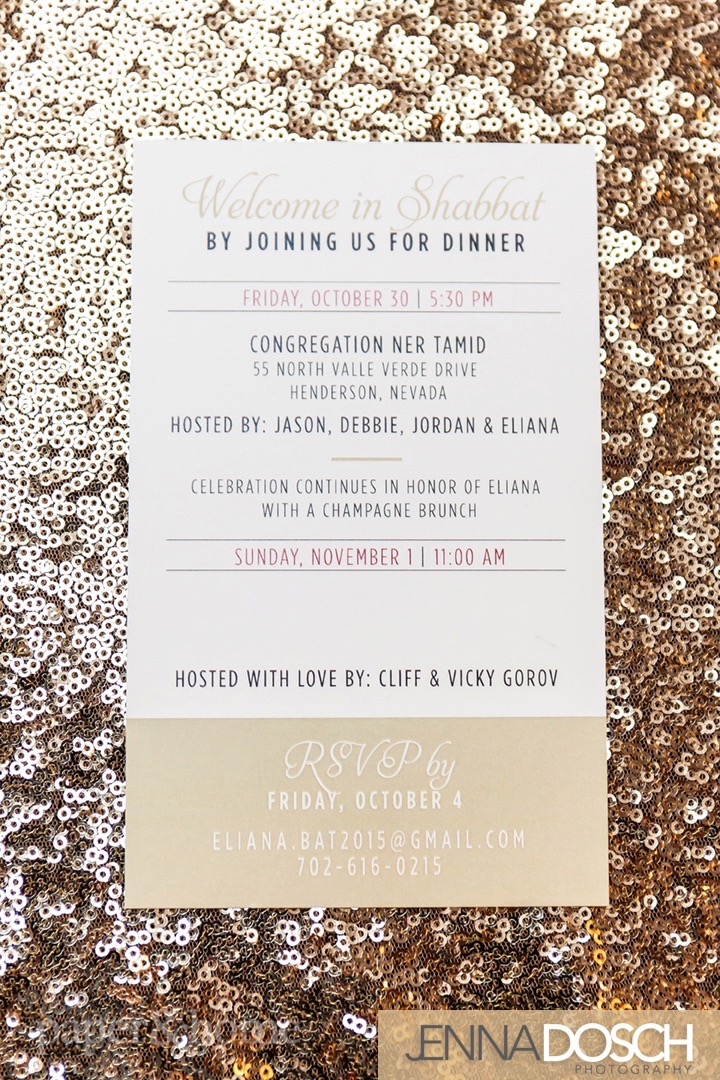 The glam continued at the event with matching escort cards. That lovely red and the cascading dots were once again the stars of this design. Instead of table numbers, Eliana and Debra came up with award show tables, tying in the Hollywood theme.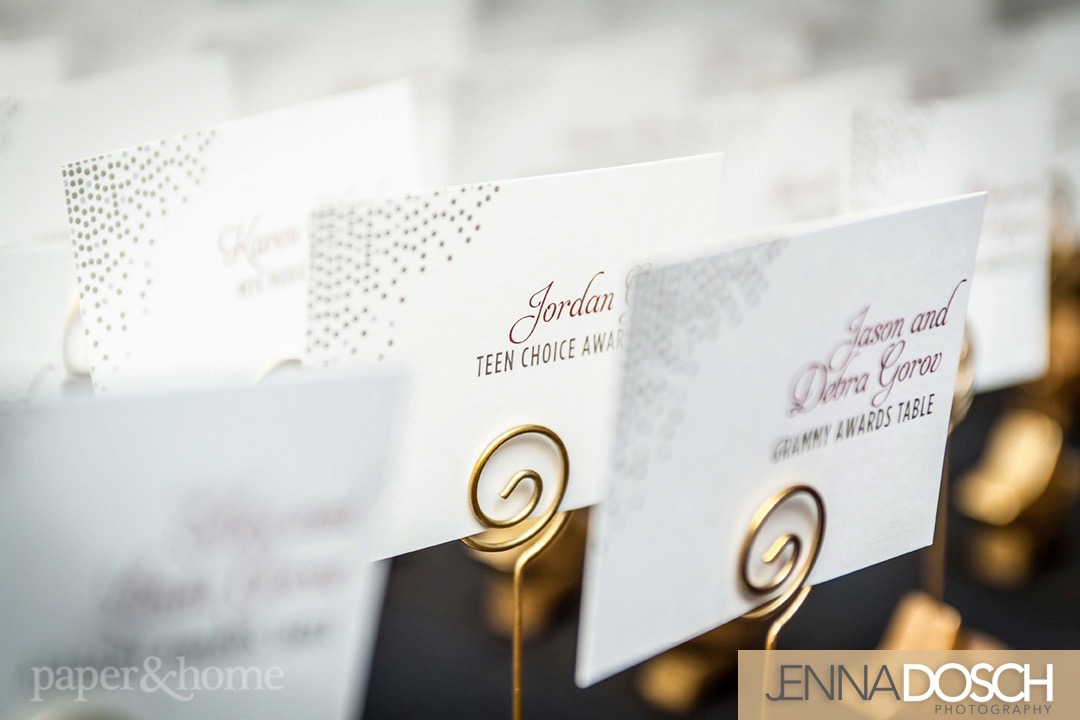 The reverse of the escort cards featured Eliana's name, just like on the invitation. Along with the date of her bat mitzvah and the star of David at the top.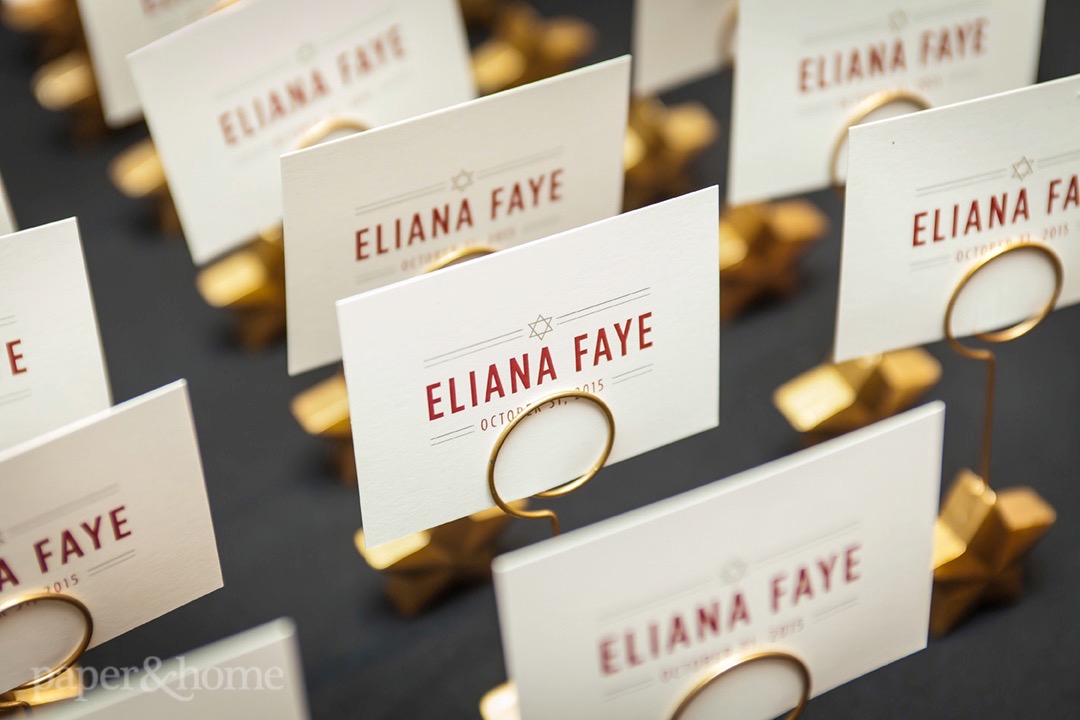 Mazel tov to Eliana and the entire Gorov family. We truly loved creating your stationery with you! Special thanks to Jenna Dosch Photography for sharing her talents with us. We're very blessed to have worked with you all!
Comments