<< BACK TO BLOG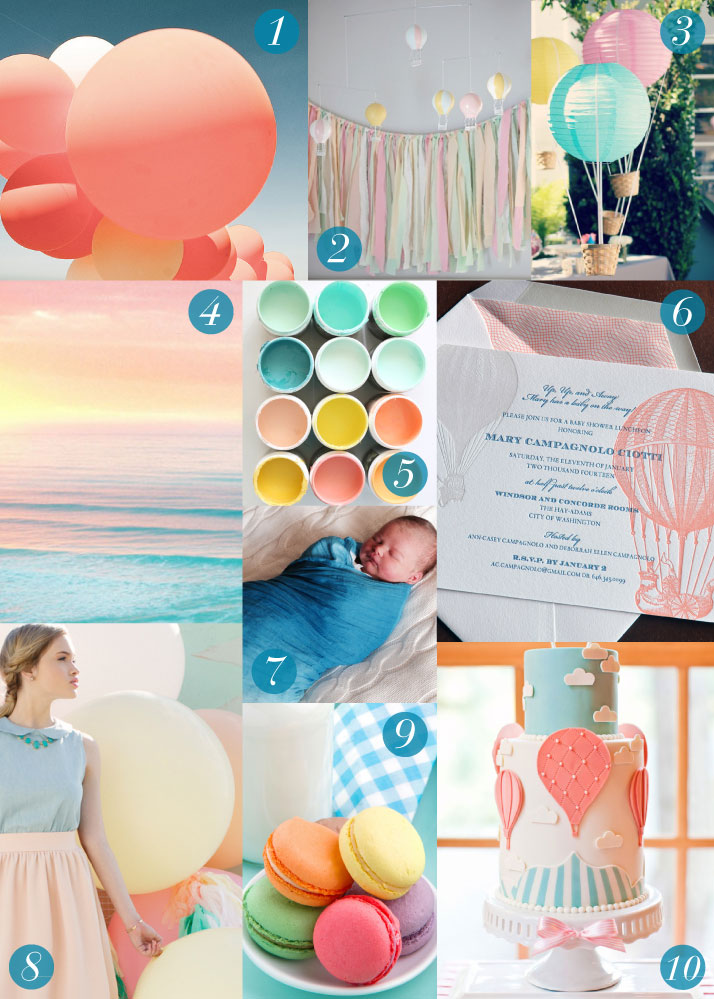 This is a reblog from our exclusive design partners at Dauphine Press: We are sharing a very special Suite Spotlight with you today. This sweet set of baby stationery was created for a family we have had the pleasure of working with for many years – from bridal showers, wedding invitations, personal stationery and now, baby announcements.
As usual, the client worked with our design team and our Custom Wedding Portfolio II program and selected all of their favorite elements to create a perfectly custom stationery suite.
First up, we wanted to share with you an inspiration board that includes all of the elements incorporated into this darling suite. The board includes everything from shower details to color palette and sweet treats to serve guests … and you can't miss the photo of the precious recipient of all of this gorgeous stationery!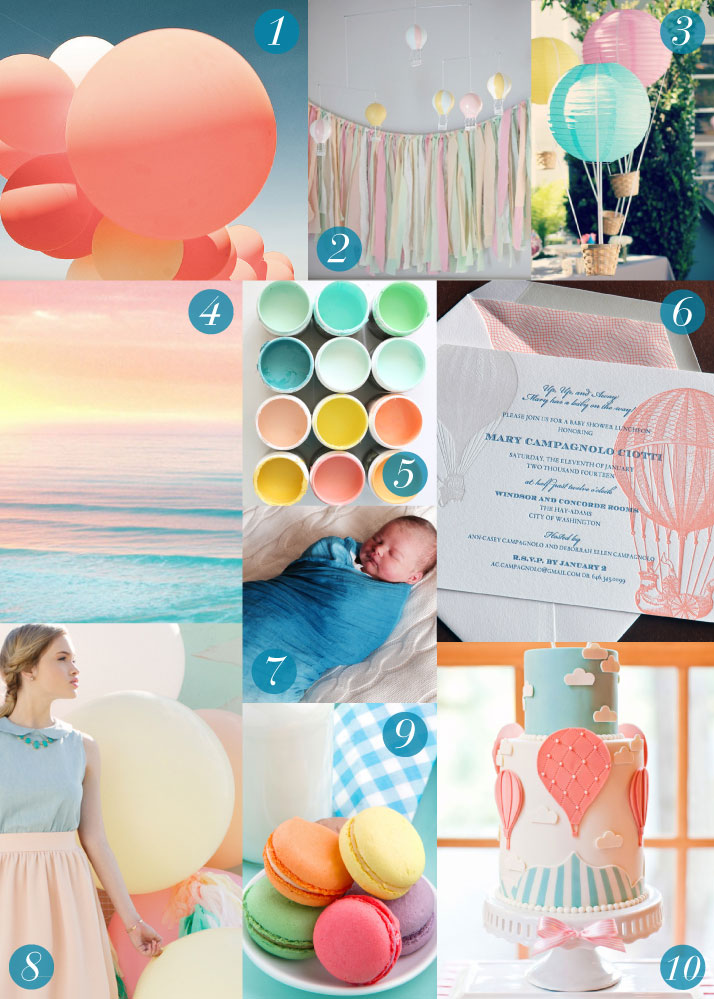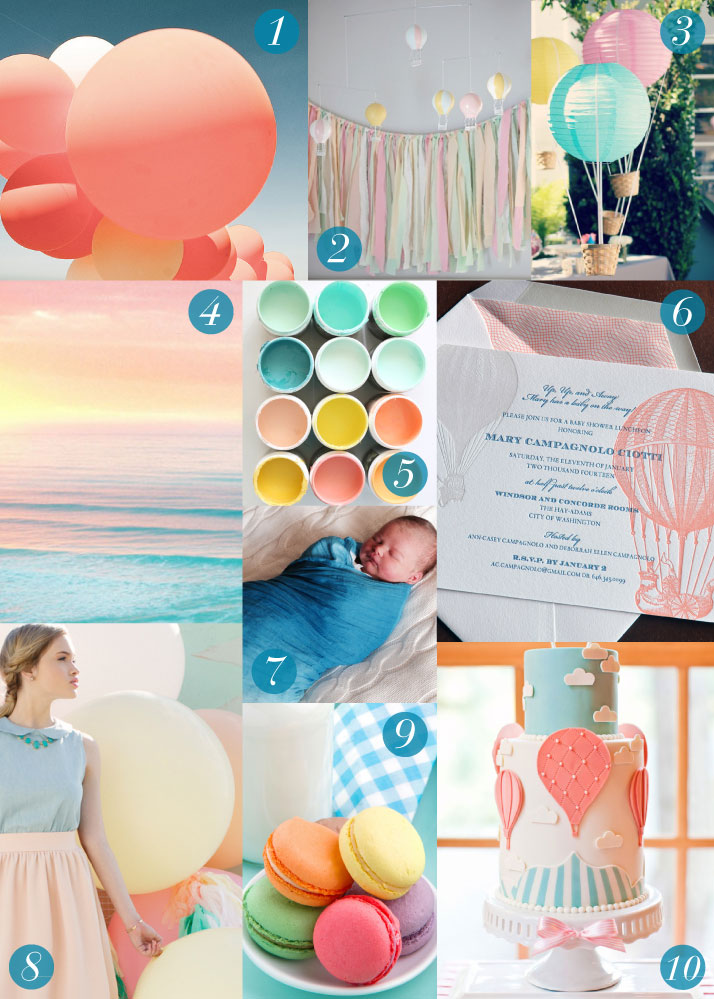 1 / 2 / 3 / 4 / 5 / 6 / 7 / 8 / 9 / 10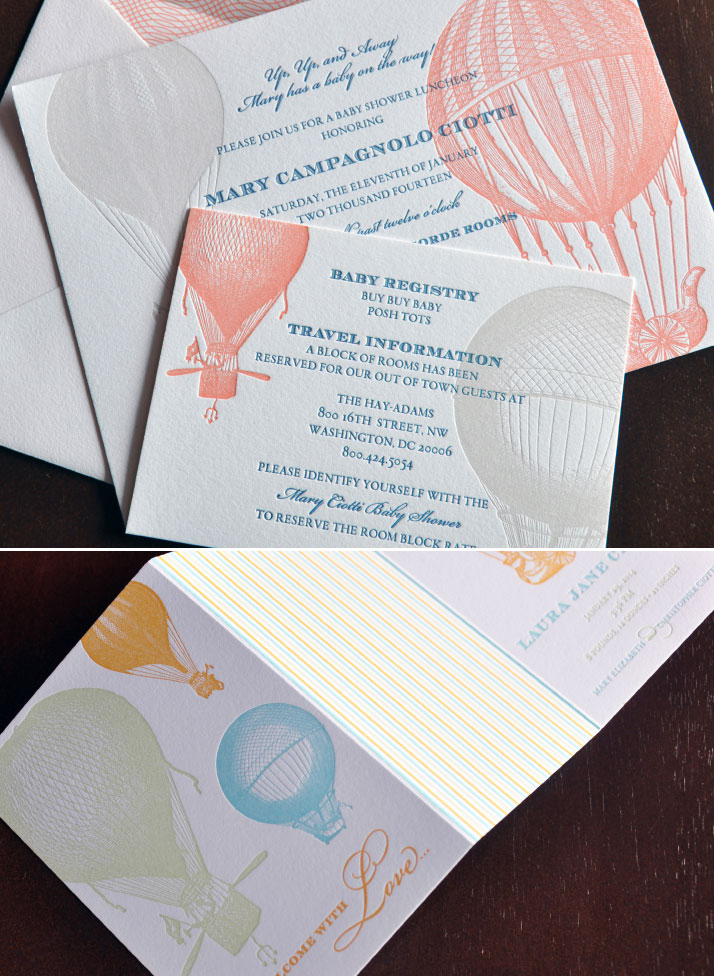 The final suite included baby shower invitations, thank you notes and the baby announcement all featuring sketches of vintage hot air balloons. We love how the color palette varied for each piece, but still coordinated perfectly to tell the story. For the shower pieces, the color palette was chosen with mom in mind too and featured both pink and blue along with a gorgeous neutral gray. For the thank you notes and announcement, a softer palette was chosen since baby was the focus. The mix of fonts coordinated perfectly with the vintage theme and were used to highlight the most important details.
Are you expecting a new little bundle this year? We would love the opportunity to create custom stationery for you and your little one. Visit us to get started on your very own custom design.
Comments