<< BACK TO BLOG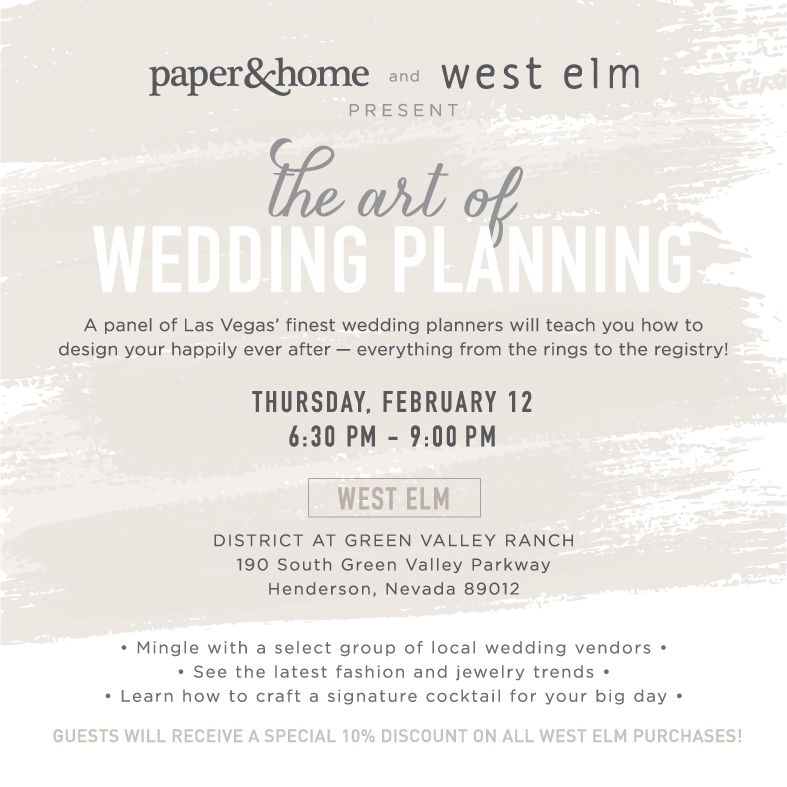 Paper and Home is proud to have partnered with taste-making furniture store West Elm to create The Art of Wedding Planning—an intimate event for brides and grooms-to-be to plan their happily ever after. Couples will learn from a panel of local wedding planning experts how to design their dream wedding—everything from the rings to the registry.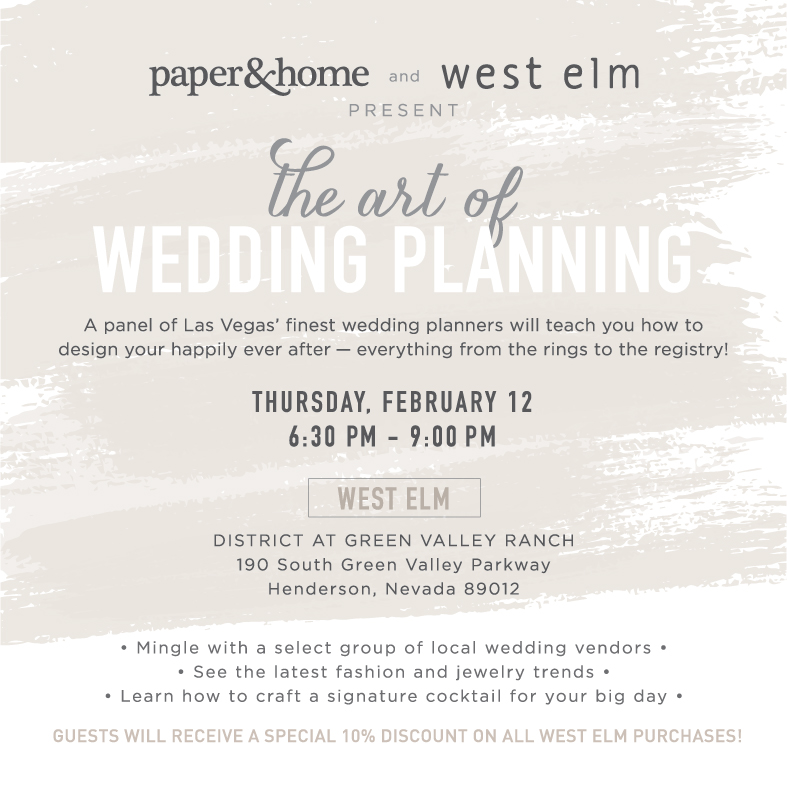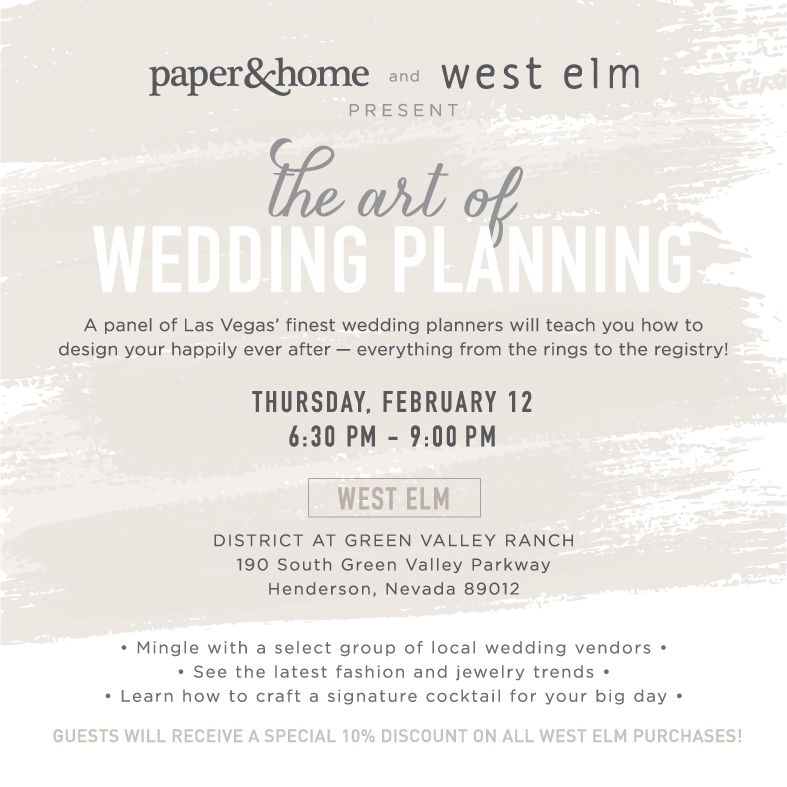 The event begins with mingling and mixology, alongside a variety of Las Vegas' top wedding vendors displaying their work throughout the West Elm store. The wedding planning forum will then commence and couples will have a chance to have their design questions answered by the panel. Immediately following the forum, a fashion show featuring local designers and jewelers will wrap up the evening.
The Art of Wedding Planning will take place at West Elm in The District on Thursday, February 12, 2015 from 6:30pm to 9:00pm.
West Elm's newly launched registry is the perfect place to create your new home as a married couple. From design services and discounts to tips and tricks from some of their favorite bloggers and stylists, West Elm's registry has it all. To learn more about West Elm's registry, visit secure.westelm.com/registry.
Paper and Home has brought couture stationery design to Las Vegas. Their design studio and boutique offers bespoke invitations and stationery, along with exclusive artisan gifts and décor for the home.
Comments