<< BACK TO BLOG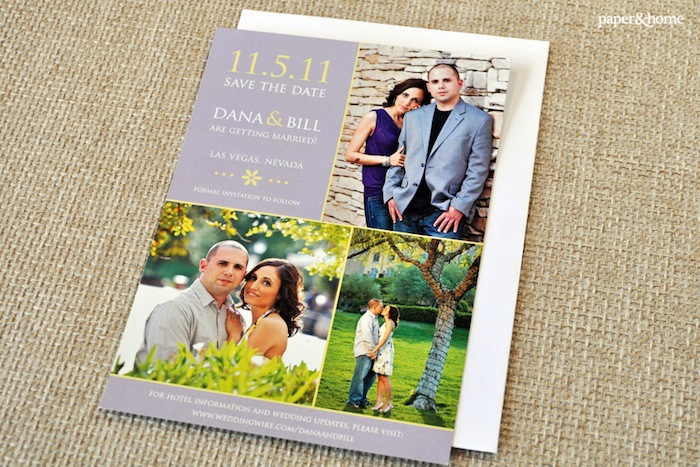 A save the date is the jump off to your big day! There's never a need to settle for a cookie-cutter design when you have Las Vegas wedding stationer Paper and Home on your side. In addition to our exclusive albums, we lovingly custom design save the dates for clients looking to put a unique touch on their wedding stationery. Here are some ideas to get the creative juices flowing: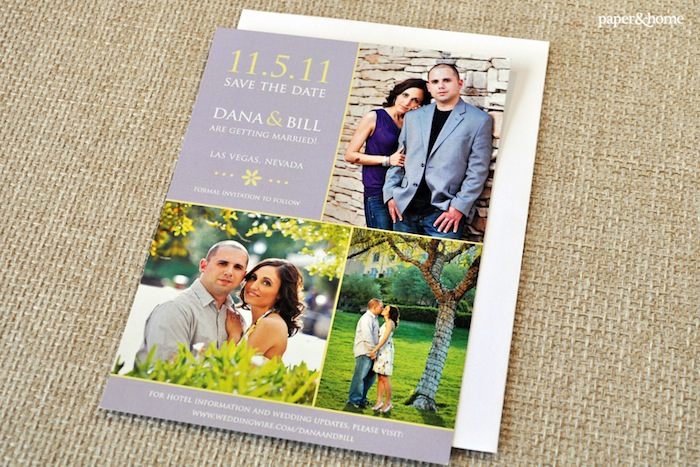 1. Your Save the Date Need Not Match Your Invitations
We love seeing a wedding design theme that is consistent throughout, however your save the date design does not corner you into one style! Have some fun with your save the dates by incorporating photos or a hand drawn map illustration. We can easily thread elements from your save the date, such as ink colors and typestyles, into your invitations and day-of wedding accessories to create a cohesive look.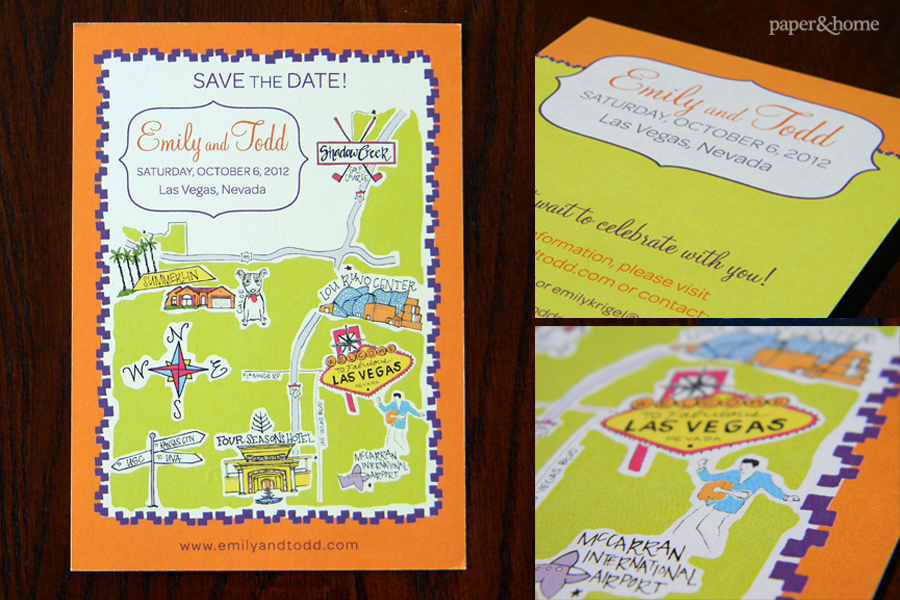 2. Create a Buzz!
Weddings aren't limited to ceremonies and receptions—they're fun-filled, lasting celebrations! Get your guests excited about your destination with fun illustrations, maps, photos, or anything else unique to your wedding celebration.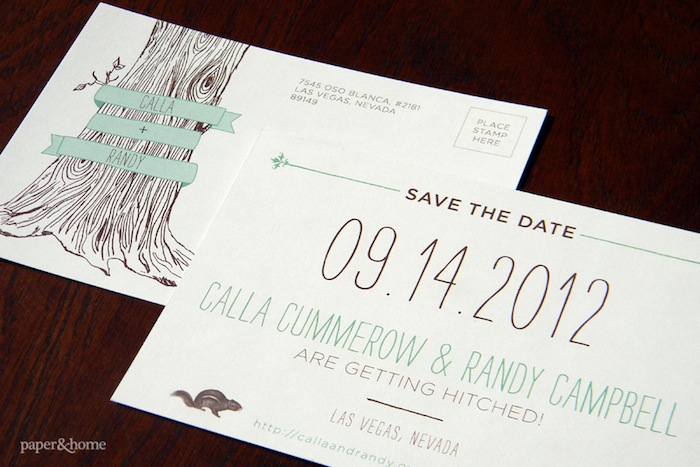 3. Pretty Postcards
Save the date postcards are some of our most popular designs. They're efficient, and friendly to both the earth and your wallet. If you have a lot of helpful travel information to share with your guests, include a link to your wedding website. Save the formalities for your invitation and let the save the date reflect who you are as a a couple, and get your guests excited to party!
4. Classy Magnets? Yes!
Save the date magnets can often have a bad rep. That's because there are a lot of carelessly designed magnets overtaking refrigerators across America. At Paper and Home, we only design custom save the date magnets that we would proudly hang on our own fridge. If you love the idea of a magnet, but don't want to fall into the abyss of online retailers, drop us a line to book a complimentary design consultation.
Comments