<< BACK TO BLOG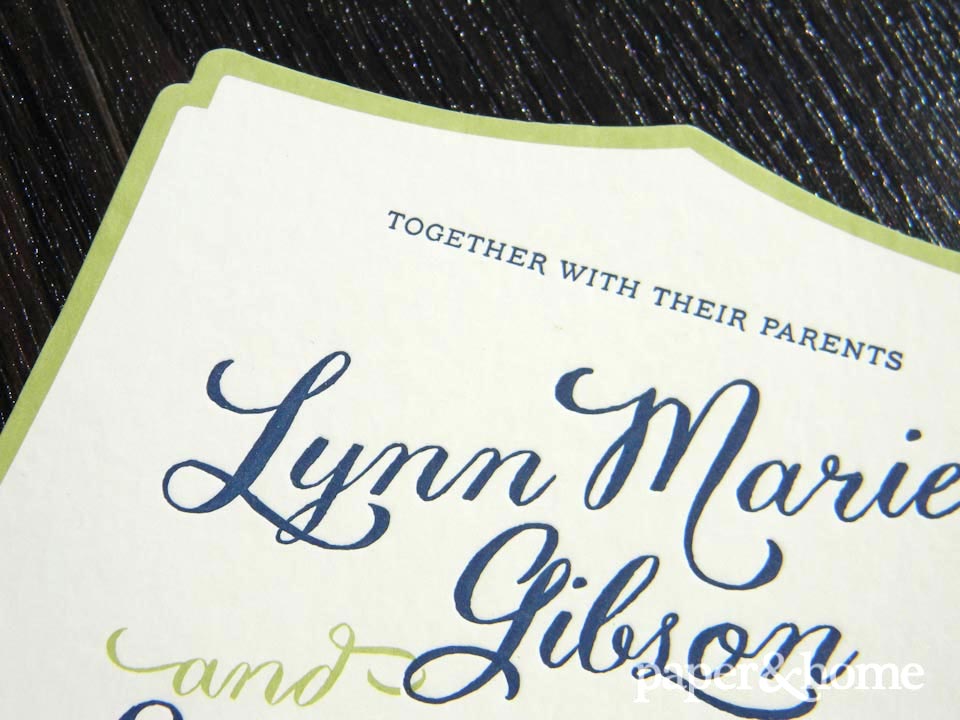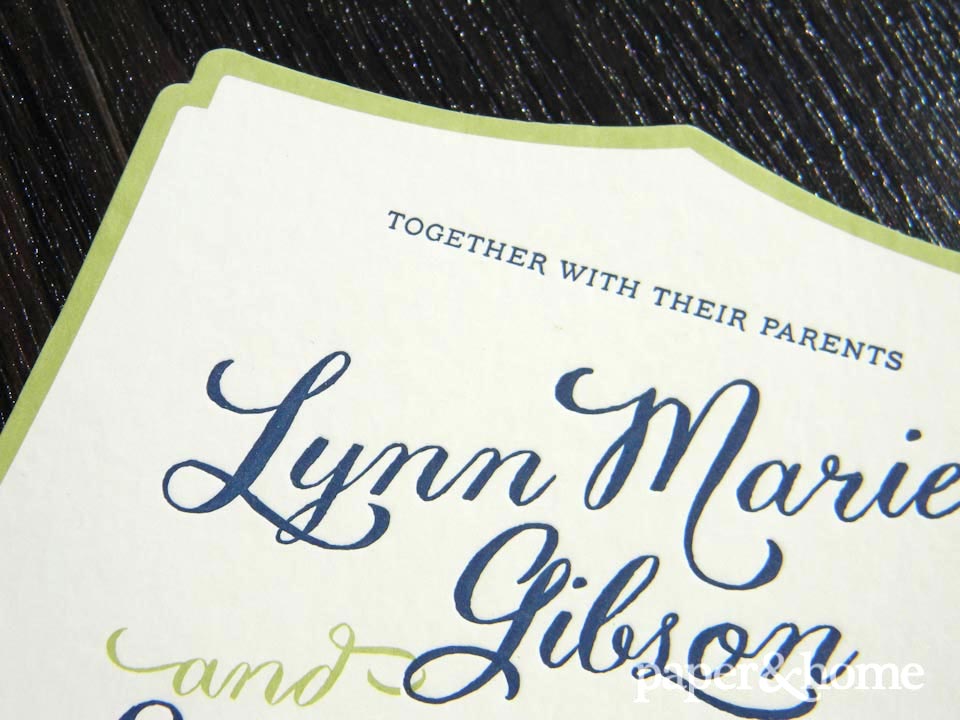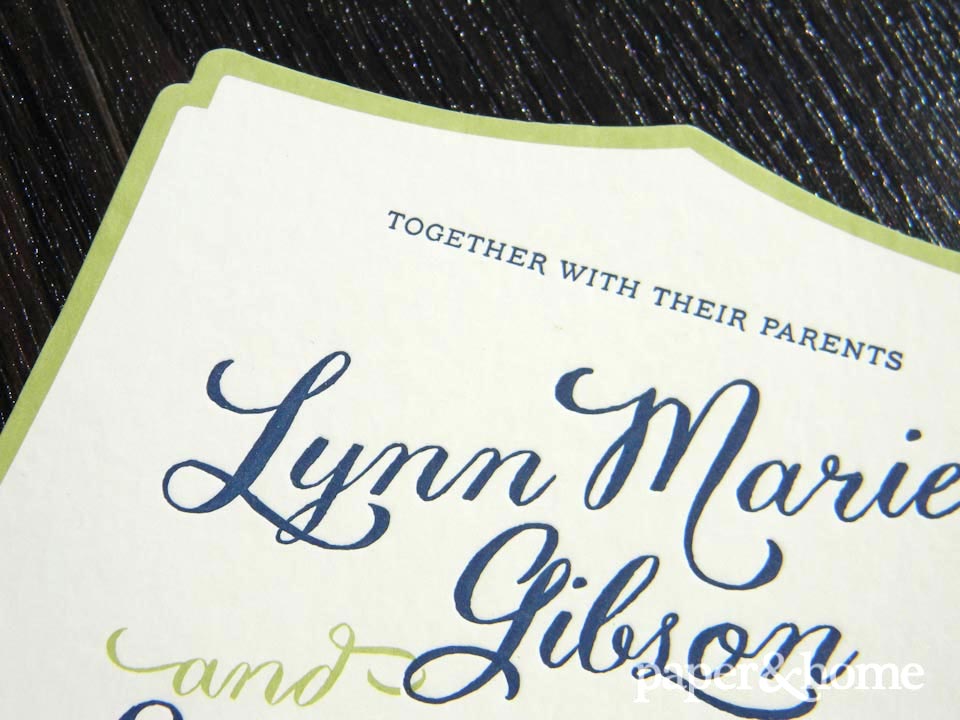 Upon first glance of our Smock wedding stationery album, Lynn & Scott simply fell in love with modern letterpress wedding invitations. How could you not? Smock has an uncanny ability to fuse modern and traditional, contemporary and classic. We just adore them!
The couple perused the Smock album while attending a TPC Summerlin bridal open house. TPC Summerlin is a gorgeous venue with an impeccable staff, and we are honored to be one of their preferred vendors.
The invitation stands out for so many reasons, one being this unique die-cut shape. It's contemporary, yet classic at the same time. The fun, lime green border gives the invitation a pop of color that positively pleases the eye. Paired with a traditional navy blue, this color combination contributes to the unique beauty of these modern letterpress wedding invitations.
Taking a look at the full letterpress wedding invitation suite, you can see how the lime green pop of color works in context. The outer envelope features a modern monogram in the classic navy blue. The return address placed at the bottom of the envelope is a fun twist on tradition as well. The letterpress reply postcard also exclusively features the navy blue ink.
A closer look at the letterpress reply postcard, with cute drawings for guests to indicate their entrée selection.
A more detailed look at the modern monogram, letterpressed onto the white outer envelope in navy blue ink.
No matter your style, there's a wedding invitation suite for you at Paper and Home! Our phenomenal team looks forward to hearing from you soon!
Comments