<< BACK TO BLOG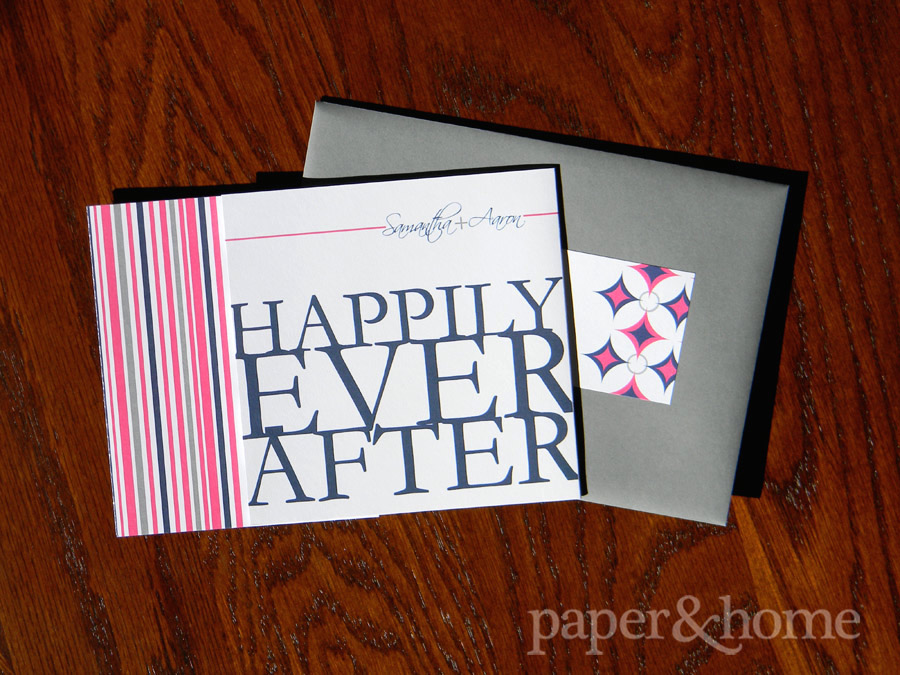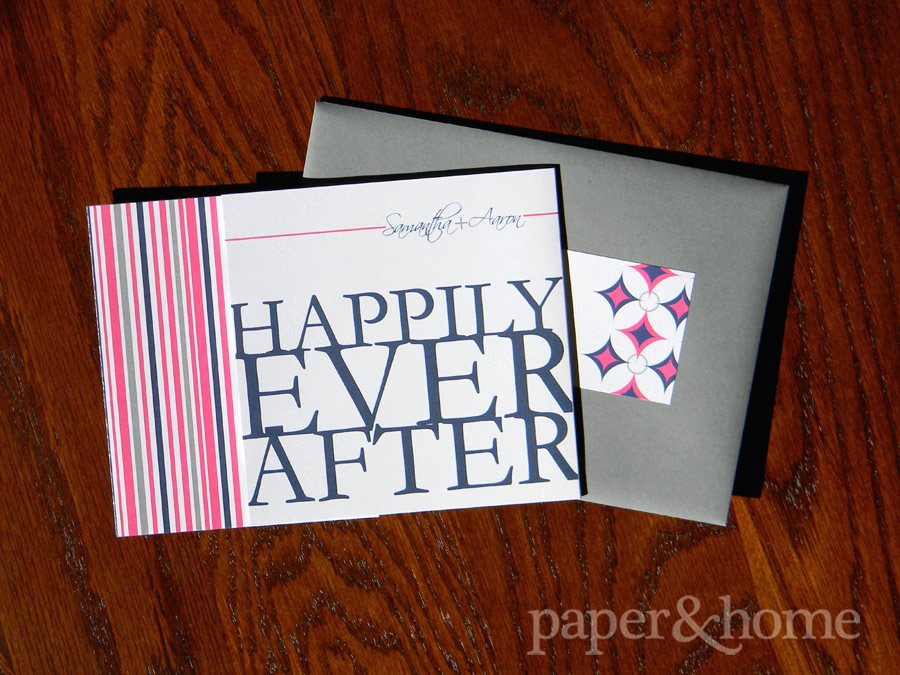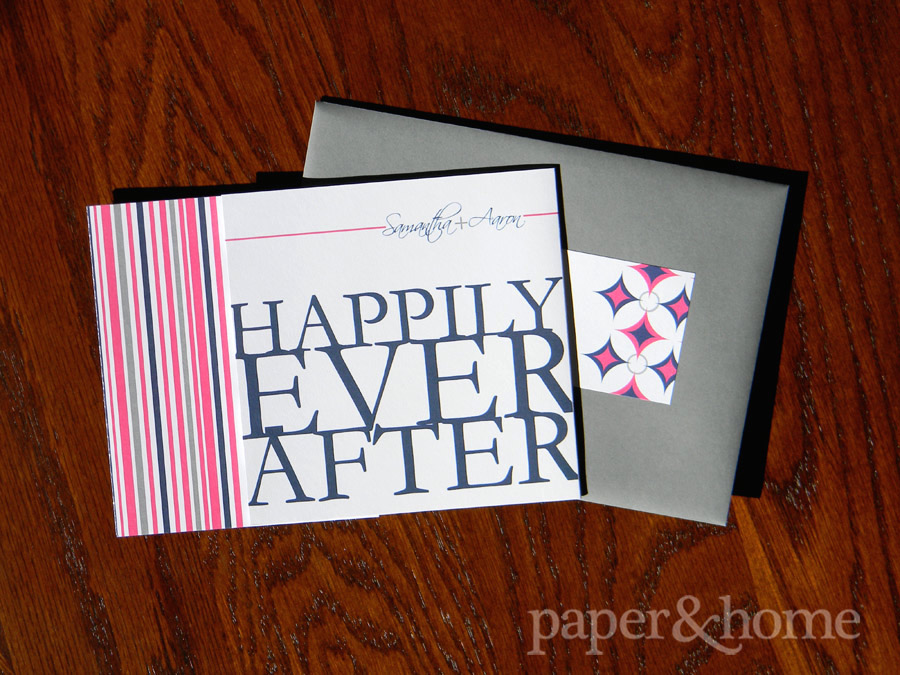 We met Samantha & Aaron at Bridal Spectacular where they discovered these trifold wedding invitations from our Jenn Sprinkle collection and made the colors vibrant! They were searching to set a casual tone for their backyard wedding ceremony and reception. The couple wanted something informal that reflected their fun and colorful personalities.
This design from our exclusive partner, Jenn Sprinkle, hit the nail on the head. The unique trifold design and bright pops of pink and navy blue make this invitation a show stopper. What a fun invitation to get in the mail!
What's special about the Jenn Sprinkle collection are these perforated reply postcards. Your guests can neatly tear them off and post their reply in the mail—no envelope required!
The backside of these trifold wedding invitations left room for Samantha & Aaron to include additional information for their guests. The couple chose to inform their guests on what to wear to their casual wedding. No need for high heels!
Another fun element from Samantha & Aaron's trifold wedding invitations was the gray envelope with a wrap around address label. Normally, we discourage the use of address labels for wedding invitations, but not when they're cute like this! We incorporated their fun colors, fonts, and design elements to create a label suitable for an informal wedding. Love it!
Comments