<< BACK TO BLOG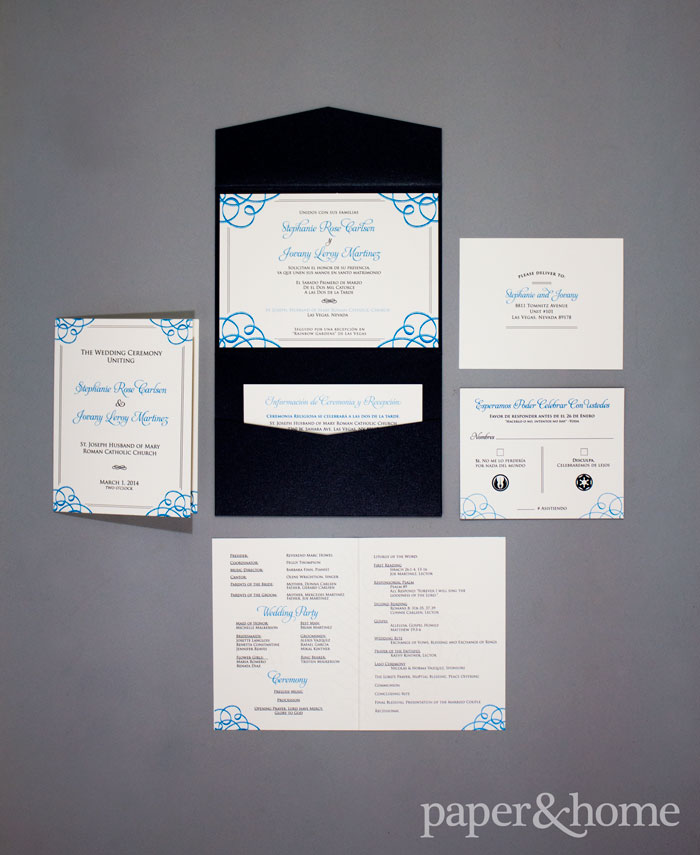 Now you may be thinking, "Star Wars Wedding Invitations? Hmmm, not sure how I feel about that." And, well, it would be valid for you to be a bit dismissible of the idea. But you know we wouldn't go and put Darth Vader and Light Sabers all over a wedding invitation! Come on now!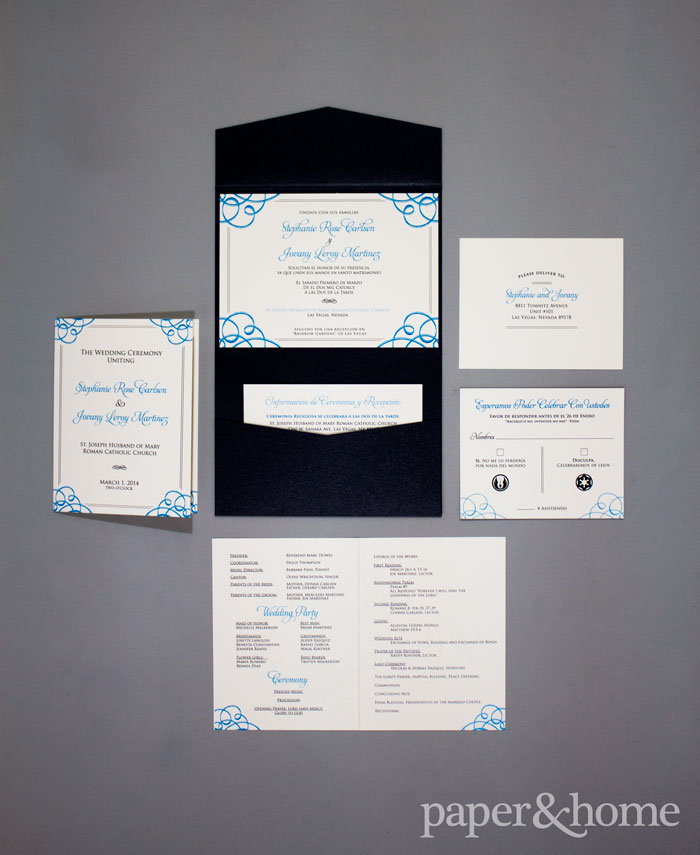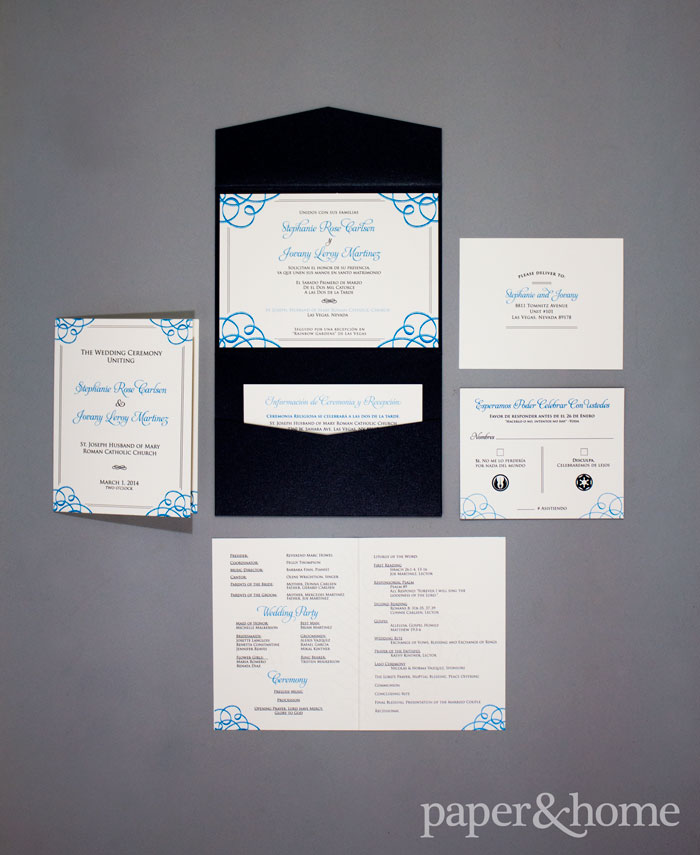 Stephanie and Jovany knew that too. They envisioned a beautiful stationery set with a subtle nod and wink to Star Wars.
The blue ornate corner elements were chosen for their intergalactic planetary flair! These are so on trend in a galaxy far, far away. Together with Stephanie and Jovany, we brought this style to our own galaxy. These elements were carried over from the invitations to the reply postcards to the folded ceremony programs. The double line border grounds the ornate design.
Speaking of reply postcards, this is where the couple got to play with some fun Star Wars themes. The little icons represent Jedi Order (good) and Galactic Empire (bad). The Jedi Order icon is on the left of the reply card, indicating the guests were attending. The Galactic Empire icon is on the right to indicate the guests could not attend. Star Wars meets class. Truly, one-of-a-kind wedding invitations.
Comments