<< BACK TO BLOG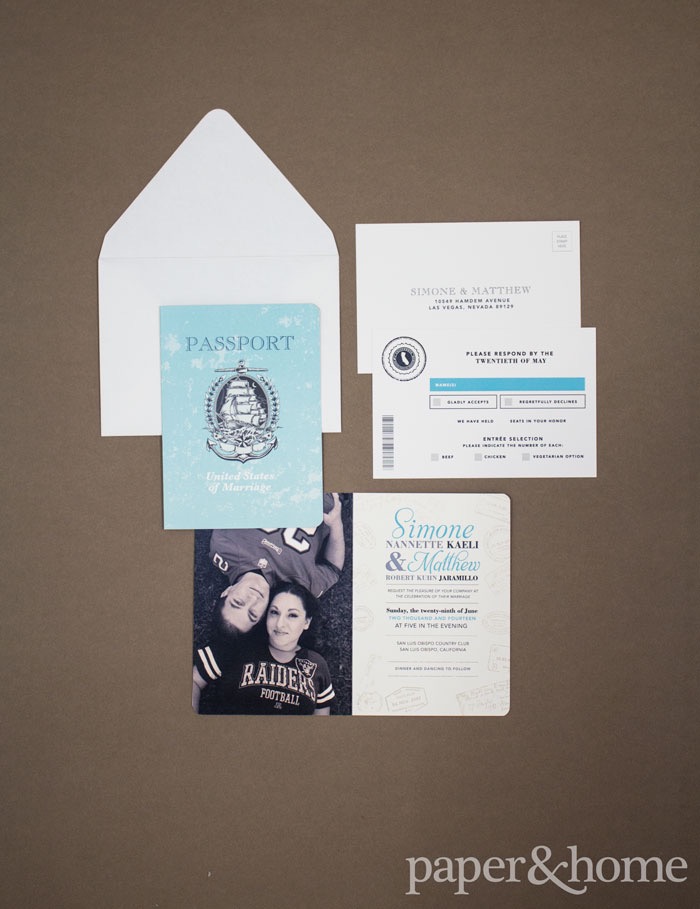 Simone and Matthew came to Bridal Spectacular in January of 2013 in search of passport wedding invitations. We were so glad they stopped by our booth at the bridal show! We got the chance to create couture save the dates and invitations for their destination wedding in San Luis Obispo, California.
The photo save the dates set the tone for the event with a modern design and subtle destination touches. The blue and gray color scheme is very nautical, but the color shades they chose are modern and not so literal. The result: super cute. Their little calendar on the other side is the cherry on top of these save the dates.
The next phase was Simone and Matthew's passport wedding invitations. The design takes the destination theme to a higher level, with a passport book cover in their blue and gray colors. The book opened up to reveal a photo of the couple donning their NFL outfits: The Tampa Bay Buccaneers for Matthew and the Oakland Raiders for Simone.
Custom stamps were created for the couple featuring important dates and milestones in their relationship. It's such a special touch and makes these invitations truly couture.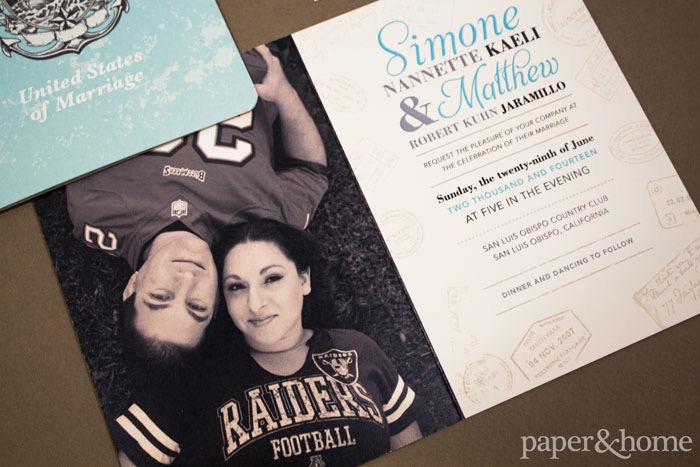 The reply postcard emulated a plane ticket with the square check boxes and barcode. One more stamp for San Luis Obispo rounded out this couture set of passport wedding invitations.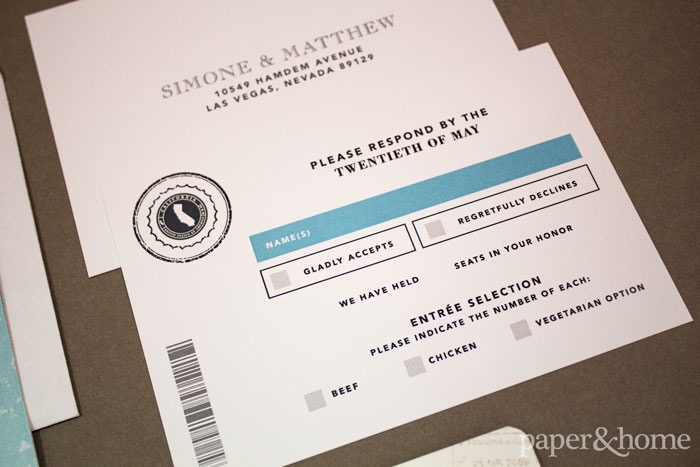 Comments