<< BACK TO BLOG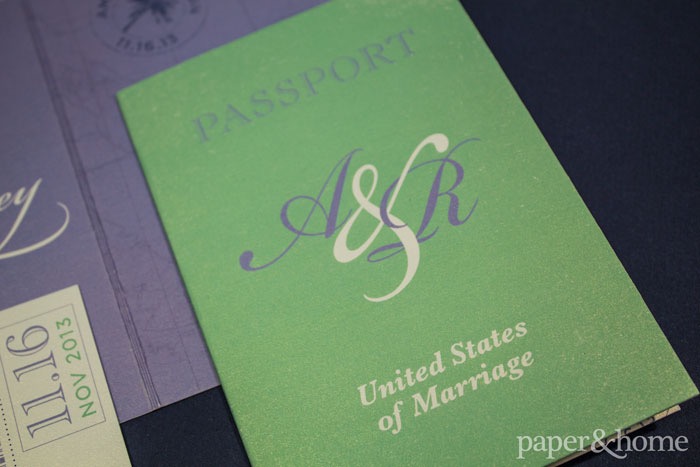 Amara and Ron are personal friends of ours. They both work in real estate, with Ron specializing in mortgages and financing, and Amara specializing in residential sales. They work hard and the play hard.
We're so bummed we couldn't attend the wedding! It was in Hawaii, our favorite state, but it was 5 days before we launched our new studio! We had to live vicariously through their gorgeous passport wedding invitations.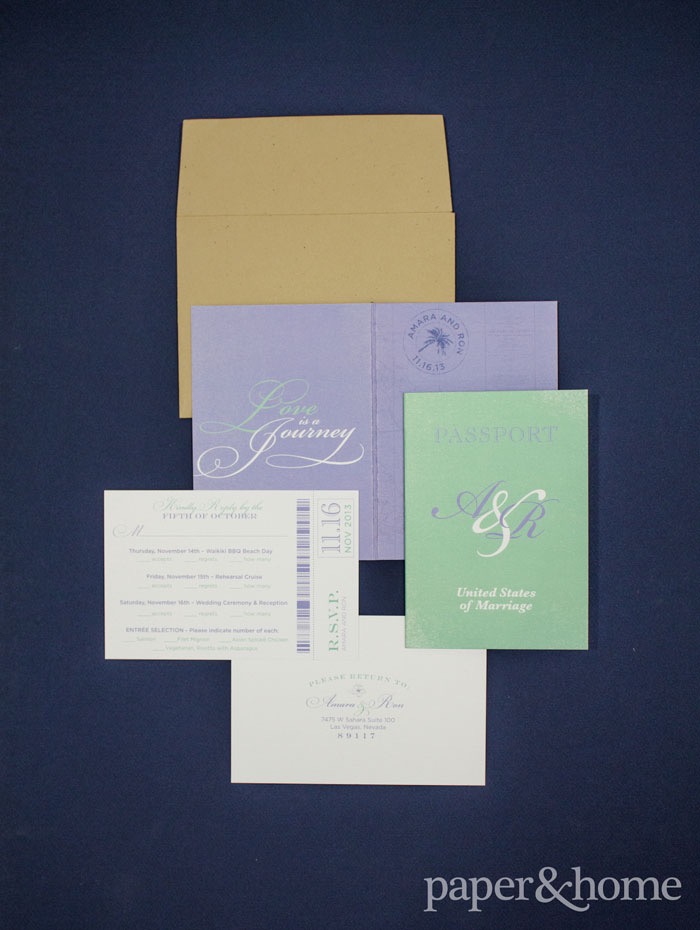 The collection was inspired by Amara and Ron's love for travel, and their wedding destination of Waikiki. Their color palette was a tropical purple and green, which really popped on our signature champagne shimmer paper. The cover adorned a custom A&R monogram and cute passport wedding wording. The back cover featured a vintage map of Hawaii and a custom stamp with the couple's names, wedding date, and a palm tree. The reply postcard fit in responses for all of their amazingly fun events.
Planning a destination wedding? Get in touch with us today to discuss your destination wedding invitations!
Comments