<< BACK TO BLOG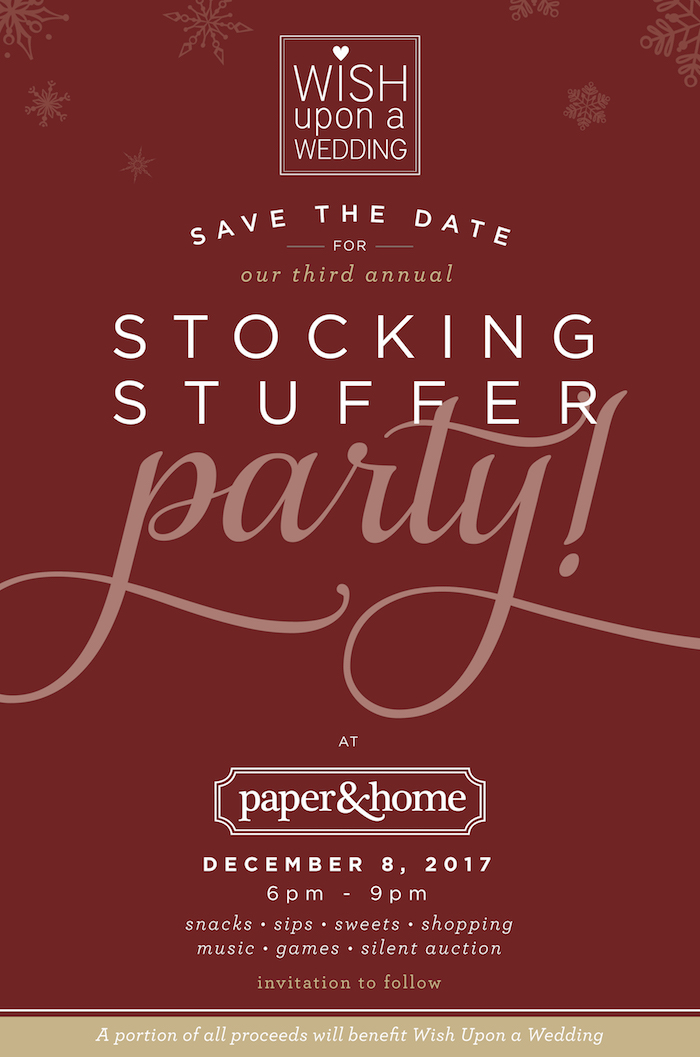 Save the date for Wish Upon a Wedding's Stocking Stuffer Party 2017 at Paper and Home! We're proud to host this fundraiser to support of our favorite charities. Wish Upon a Wedding is a non-profit that was created to celebrate the love between couples who are engaged or want to celebrate their marriage in an intimate setting with their closest family and friends. With help from wedding and event industry professionals, Wish Upon a Wedding grants wedding "wishes" to couples in need.
There will be delicious food, holiday drinks, music, and games for the children (as well as the young at heart!) We'll have great "stocking stuffer" gifts on sale for your friends and family. Our silent auction will include a mix of show tickets, restaurant gift cards, bottles of booze, and more! Come celebrate the season and shop for a good cause.
Let us know if you can make it on Facebook. This event is free and open to the public. We'll see you there!
Comments