<< BACK TO BLOG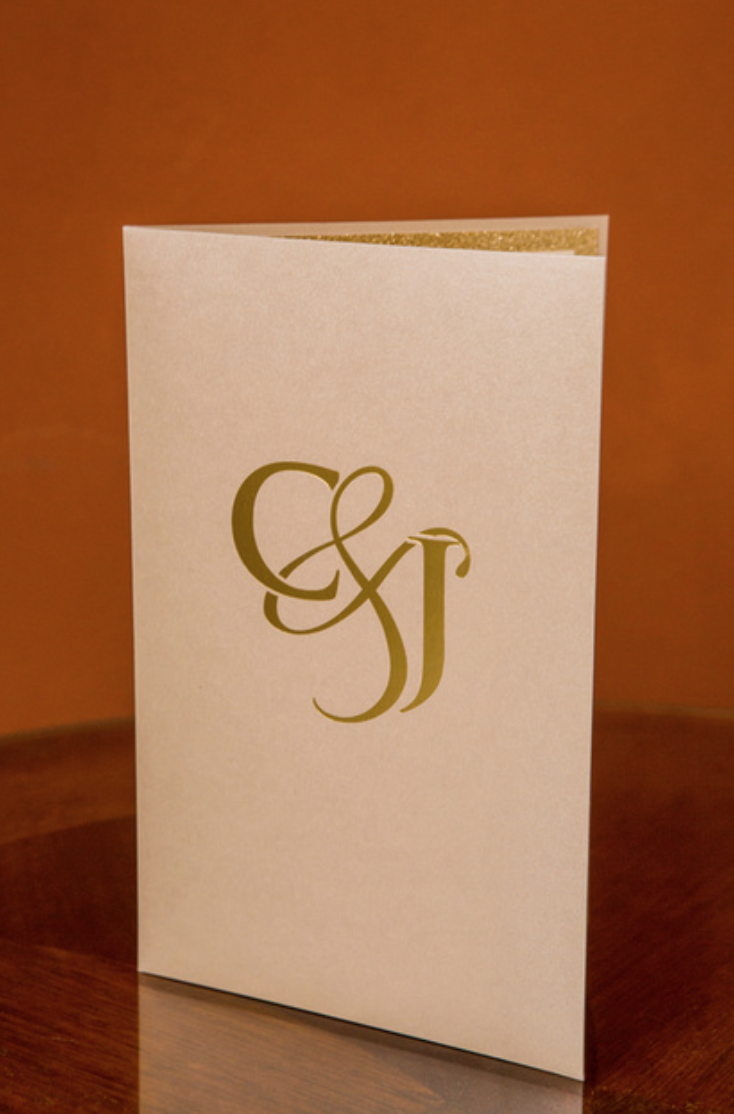 We love creating custom wedding monograms for brides and grooms! Whether the wedding is formal black tie, modern chic, or rustic casual, monograms will work with all styles. They are a great way to incorporate a personalized element and they carry through a cohesive feel throughout the wedding.
a monogram symbolizes unity between the couple
Below are a selection of images that highlight a monogram that we created for Corinne and Justin's wedding. The couple married at Hilton Lake Las Vegas Resort & Spa. We collaborated with the awesome wedding planner, Brit Bertino. Brit and the couple took full advantage of showcasing the monogram in every way. (Photos provided by Beautiful Day Photography.)
Corinne and Justin's gold foil monogram was presented on the front cover of their bi-fold invitation. Visit our wedding portfolio page to see more of their beautiful invitation collection.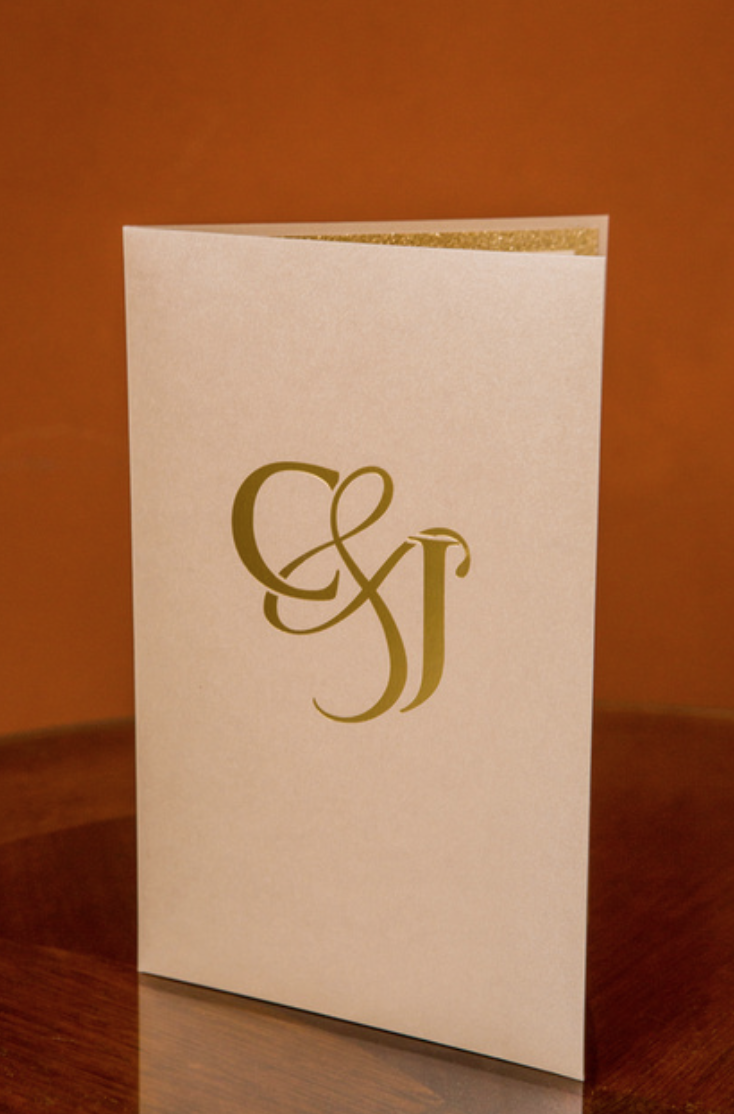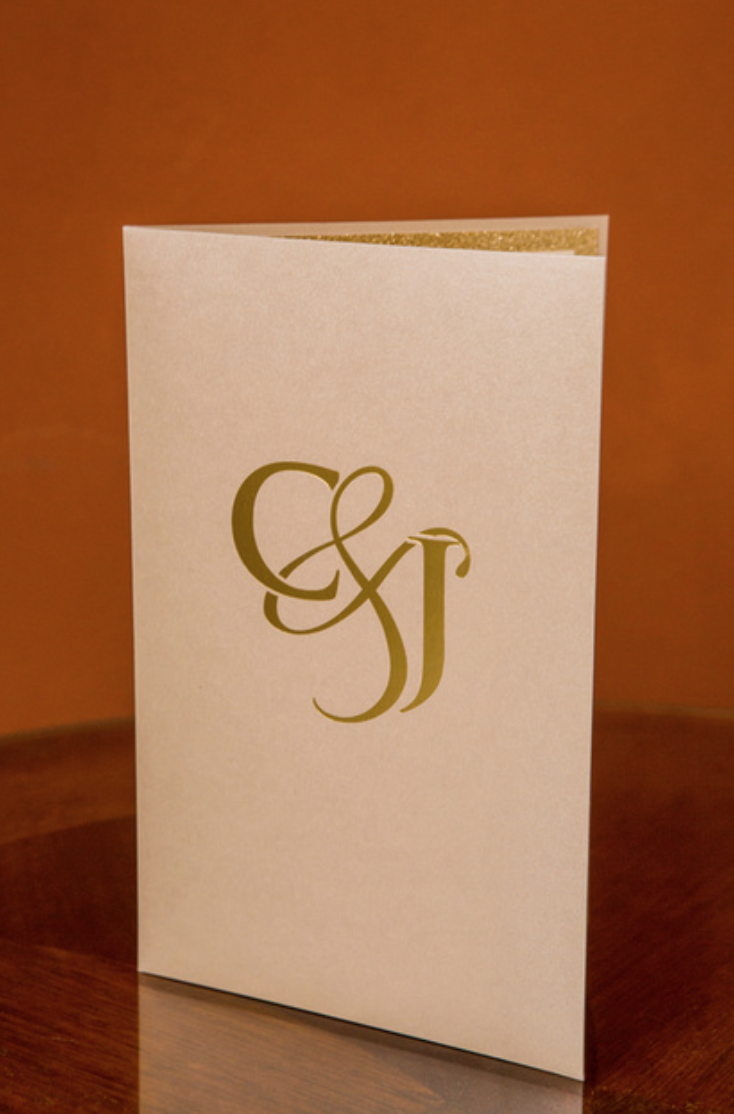 The entry way to the wedding reception had luscious foliage walls which were adorned with oversized gold mirror monograms.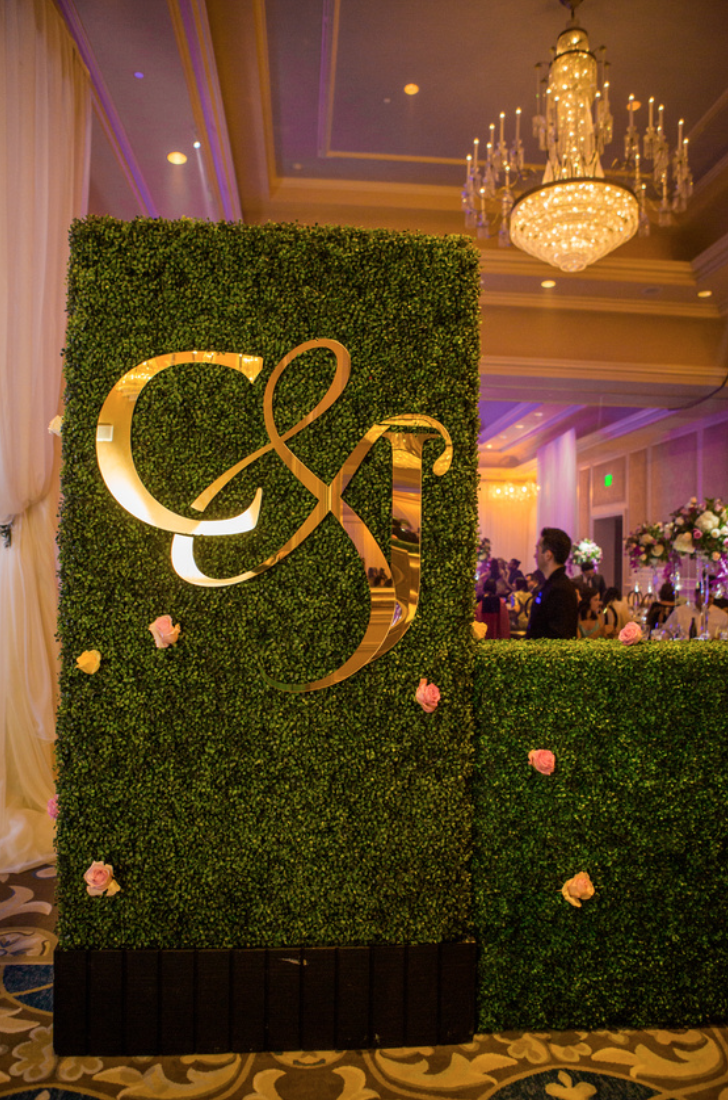 Lovely monogrammed champagne flutes were made for the couple. So elegant!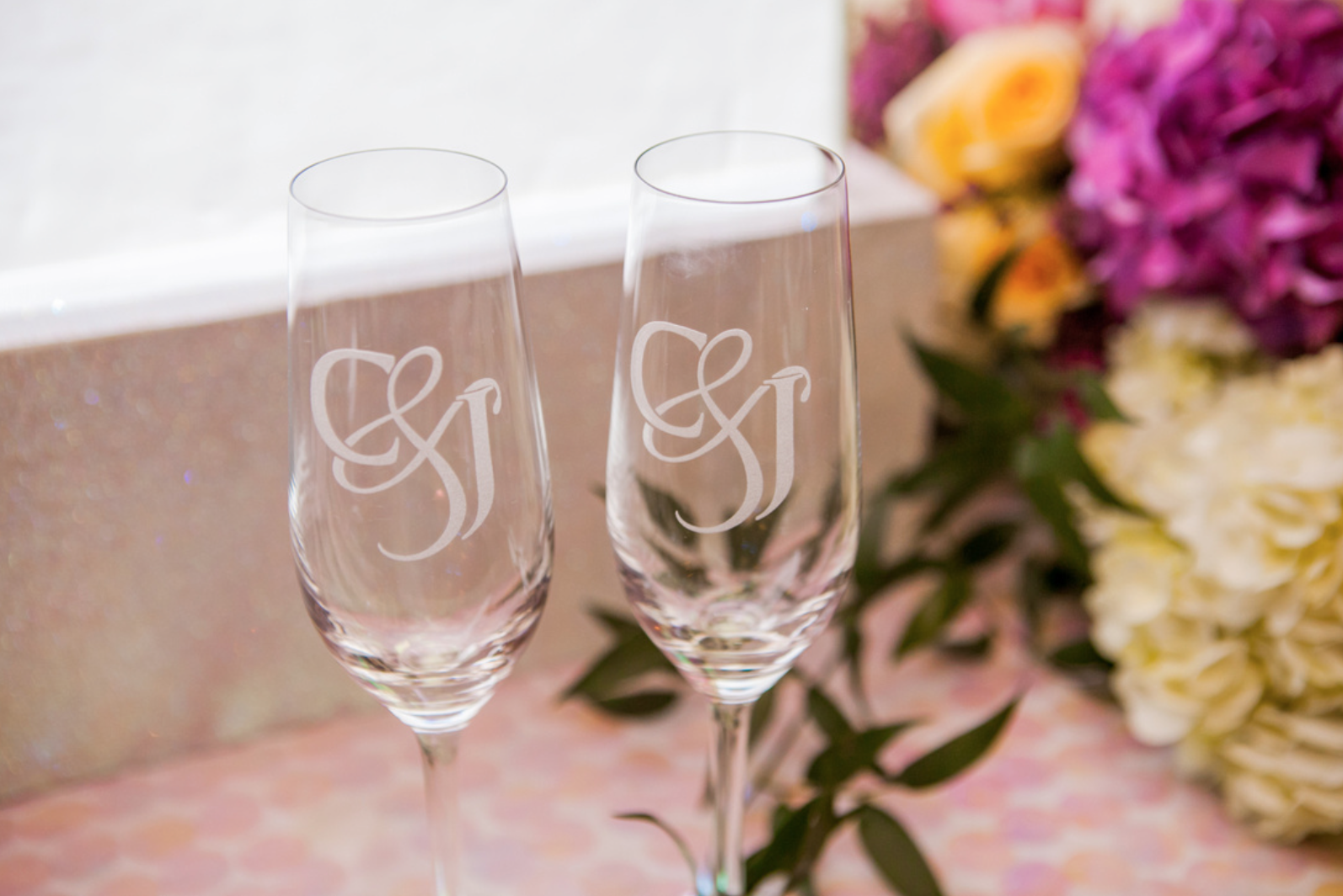 Monogram/gobo lighting was projected on the dance floor. Lighting can transform a room – it adds such drama and flair!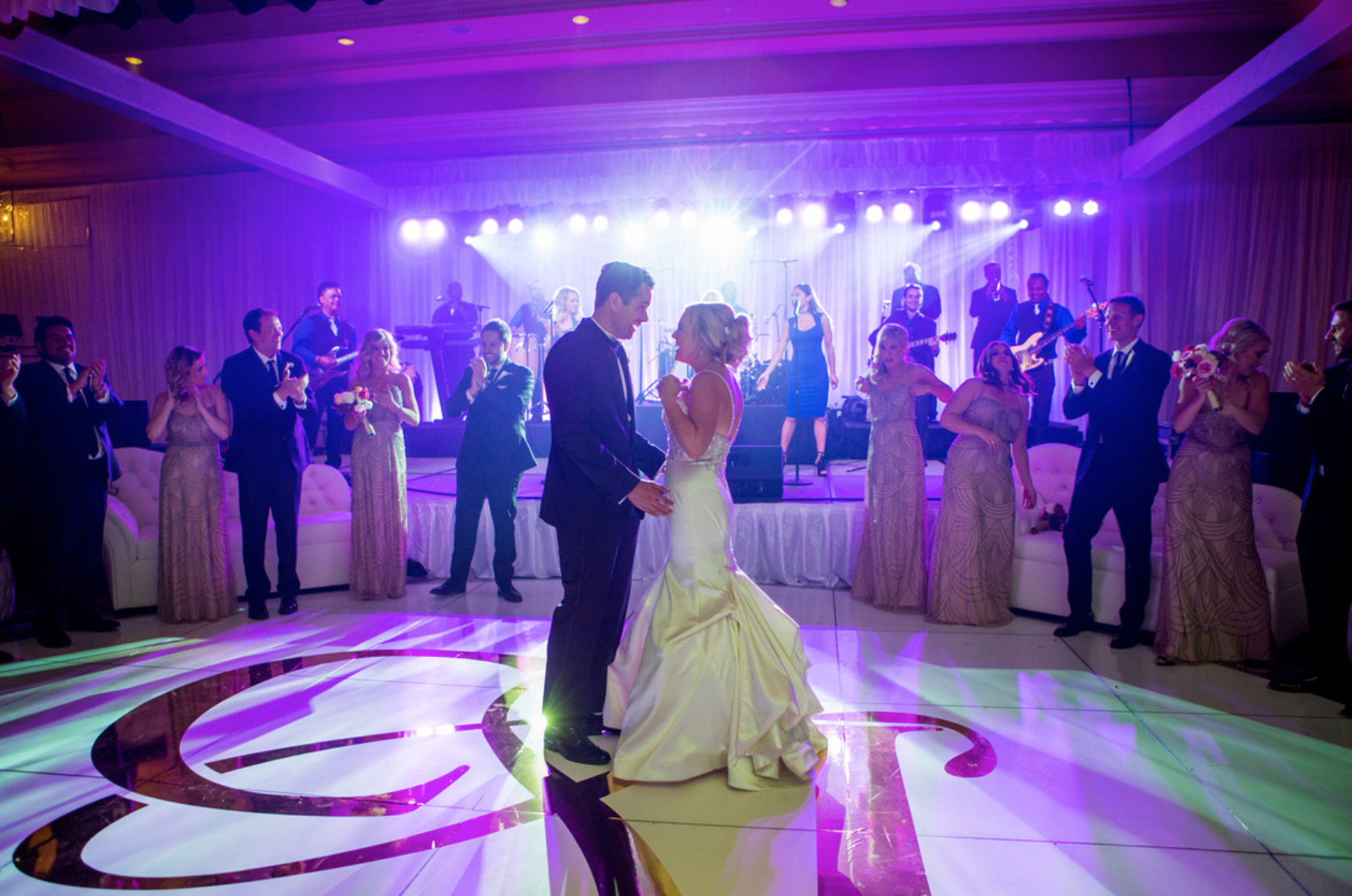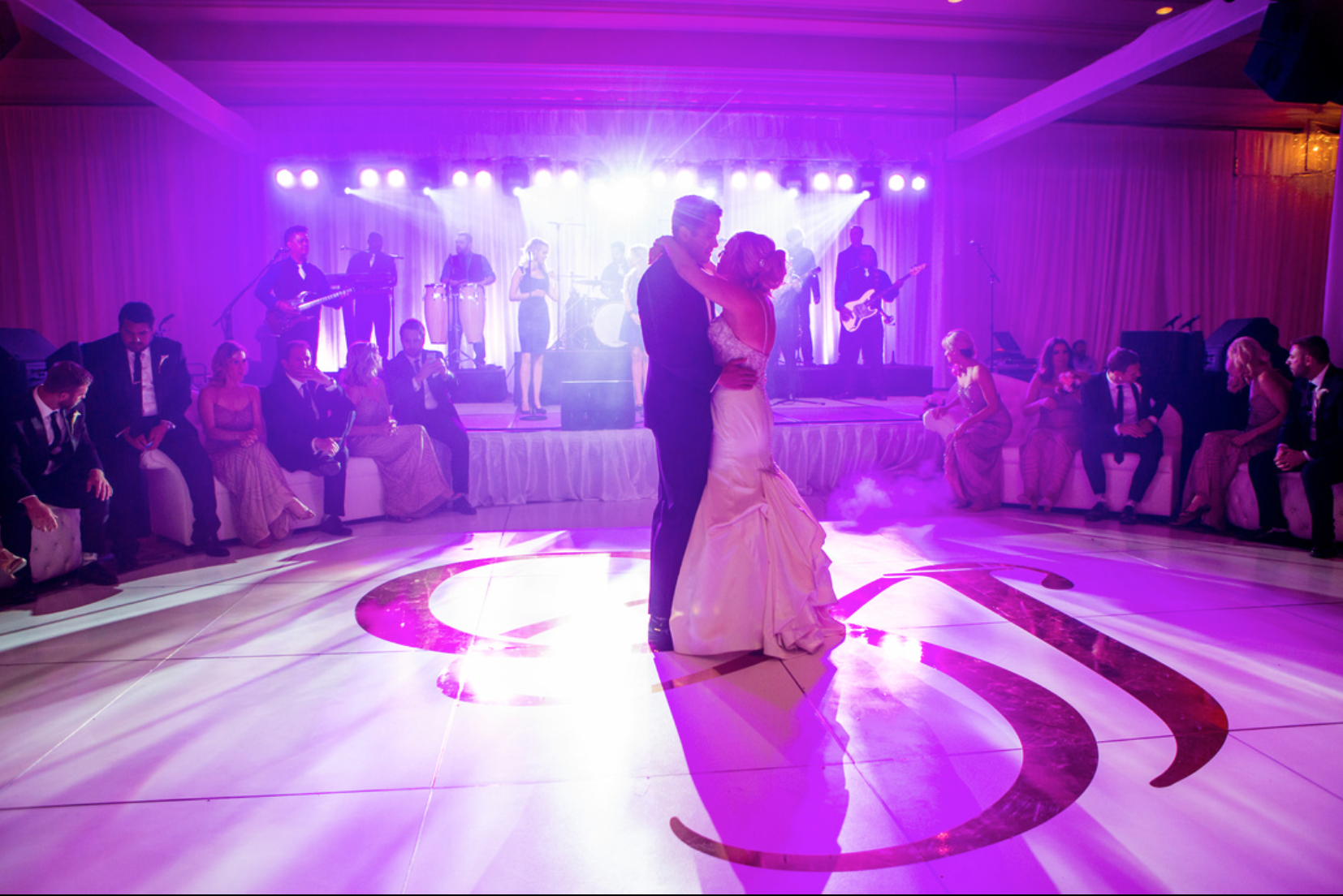 We created custom oil rig escort cards, which had a personal reference for the couple. Corinne and Justin show off the adorable die cut cards with their printed monogram.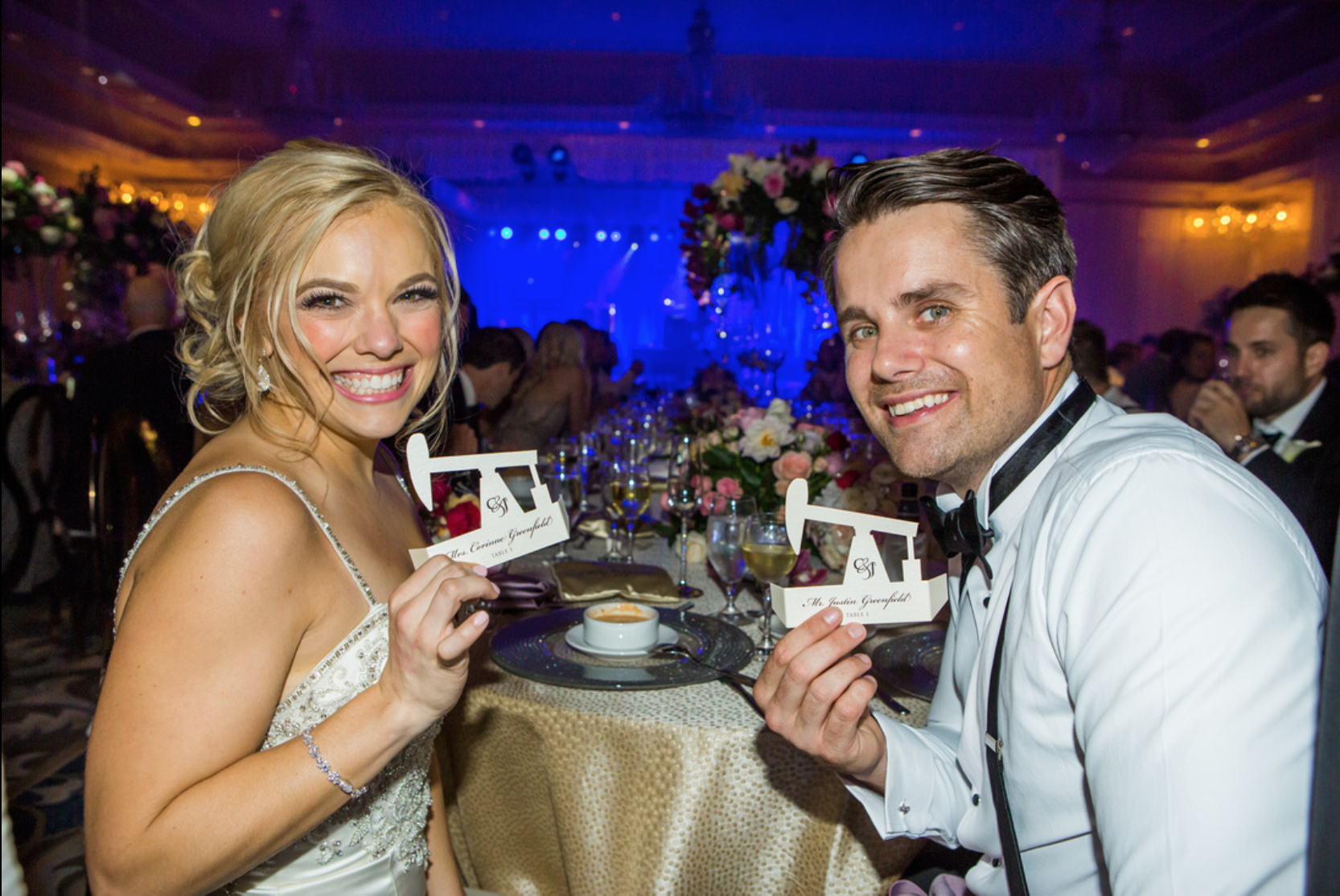 The adorable oil rig cards were placed at each guest's seat at the wedding reception. The table settings were absolutely gorgeous!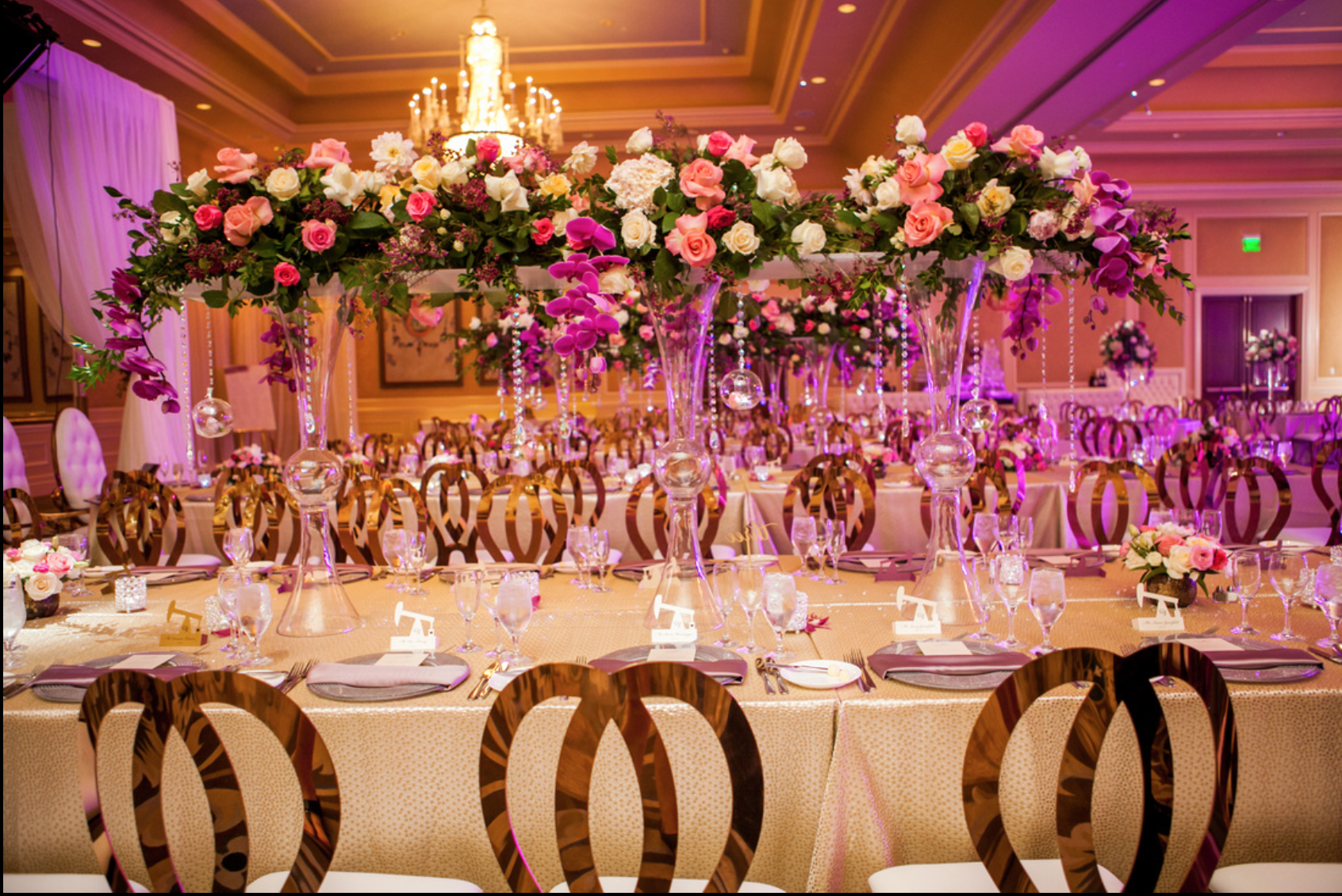 So, when it comes to custom wedding monograms… should couples have one created for their big day? If they are fanatics about consistency and want a little personalization, than we say yes! Their guests will appreciate the thought that went into all the little details – and the couple will have a custom designed monogram to use for a lifetime!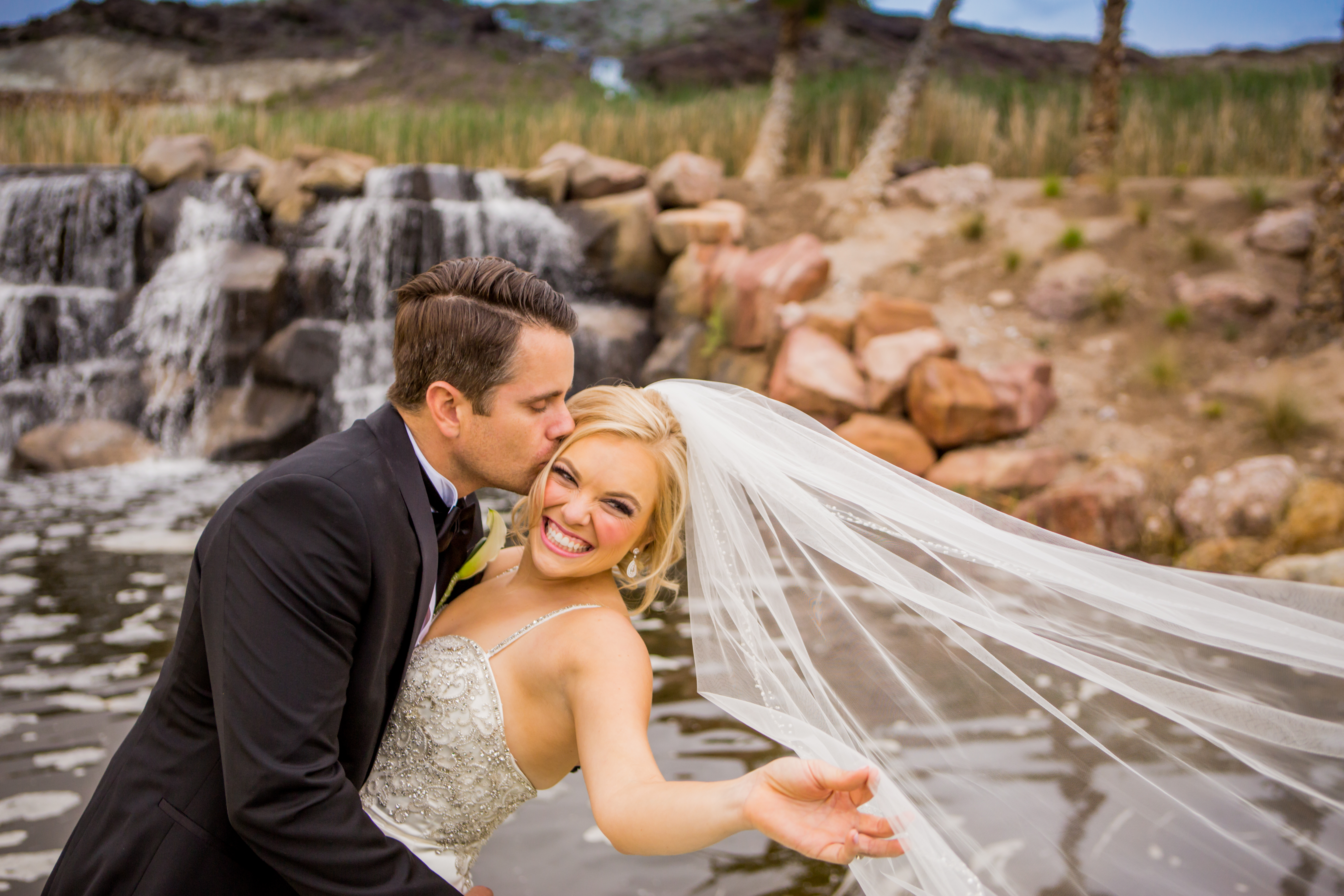 Comments