<< BACK TO BLOG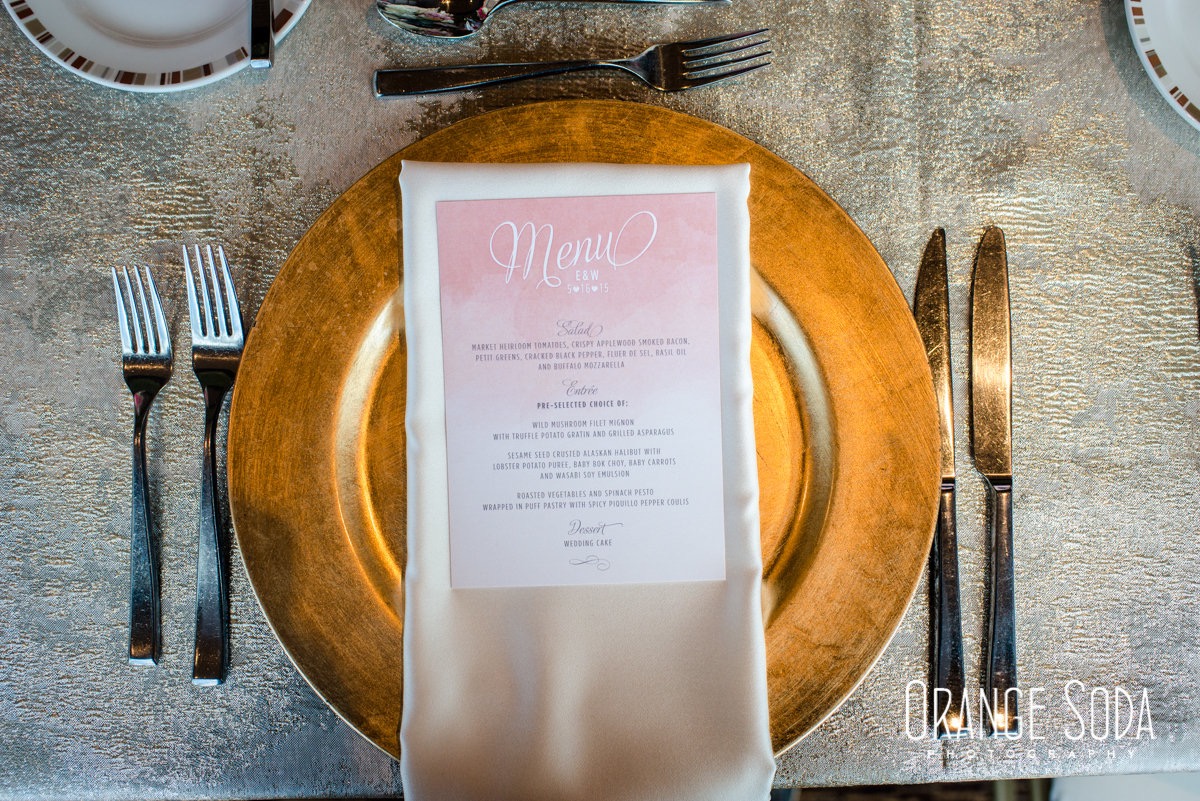 Evita and Wega were planning their Las Vegas wedding from Hawaii, so they enlisted the help of local wedding planners, Scheme Events. With guests traveling from all over the country, Las Vegas was the perfect wedding destination! It's neutral ground from Hawaii and the east coast, and as we know, is chock full of entertainment for your guests.
Watercolor Wedding Stationery
Working with Scheme's vision for the wedding, we designed a suite of watercolor wedding stationery accessories for Evita and Wega's wedding at LUX atop The M Resort. The hand-painted pink watercolor serves as the backdrop to their menu cards. A cursive font adds a classy touch to a modern design.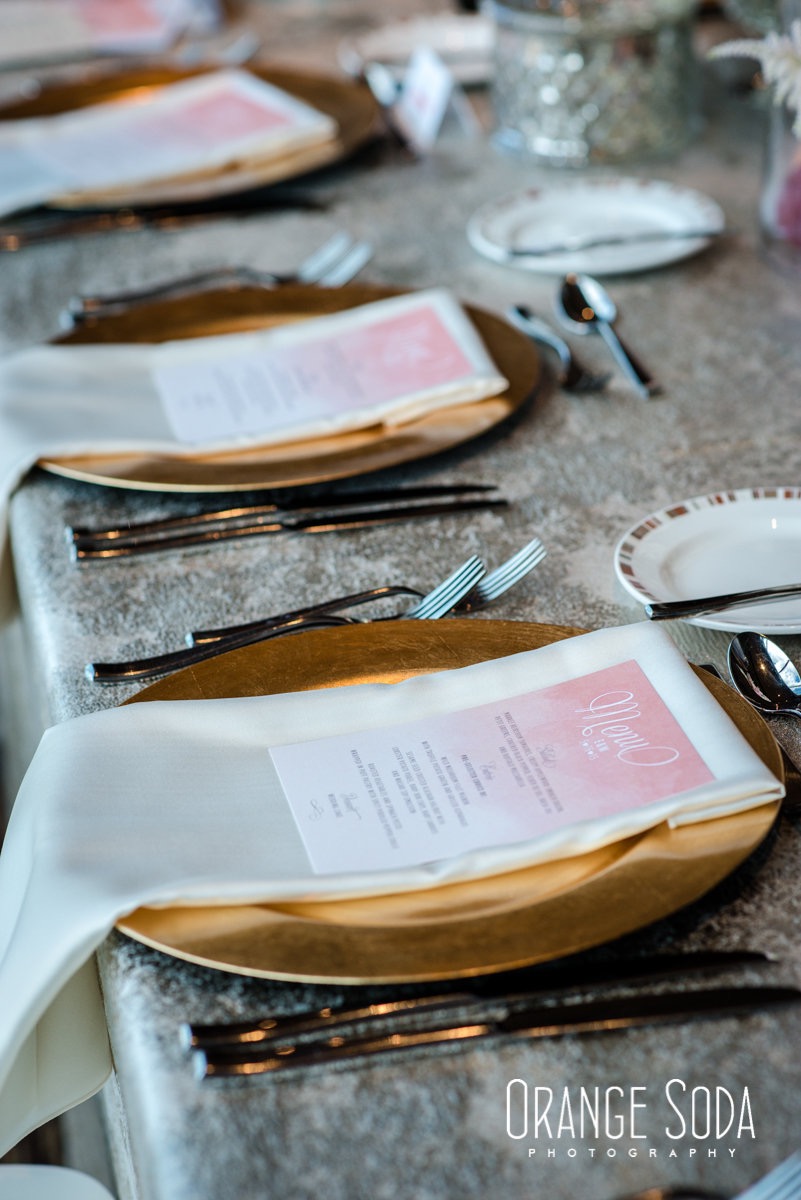 Escort Cards
For the escort card, we went with a cleaner design. We utilized the same script font, but left off the watercolor to provide contrast with the menu cards. The guest's table number sits in a cute ribbon and their entrée choice is indicated with a motif.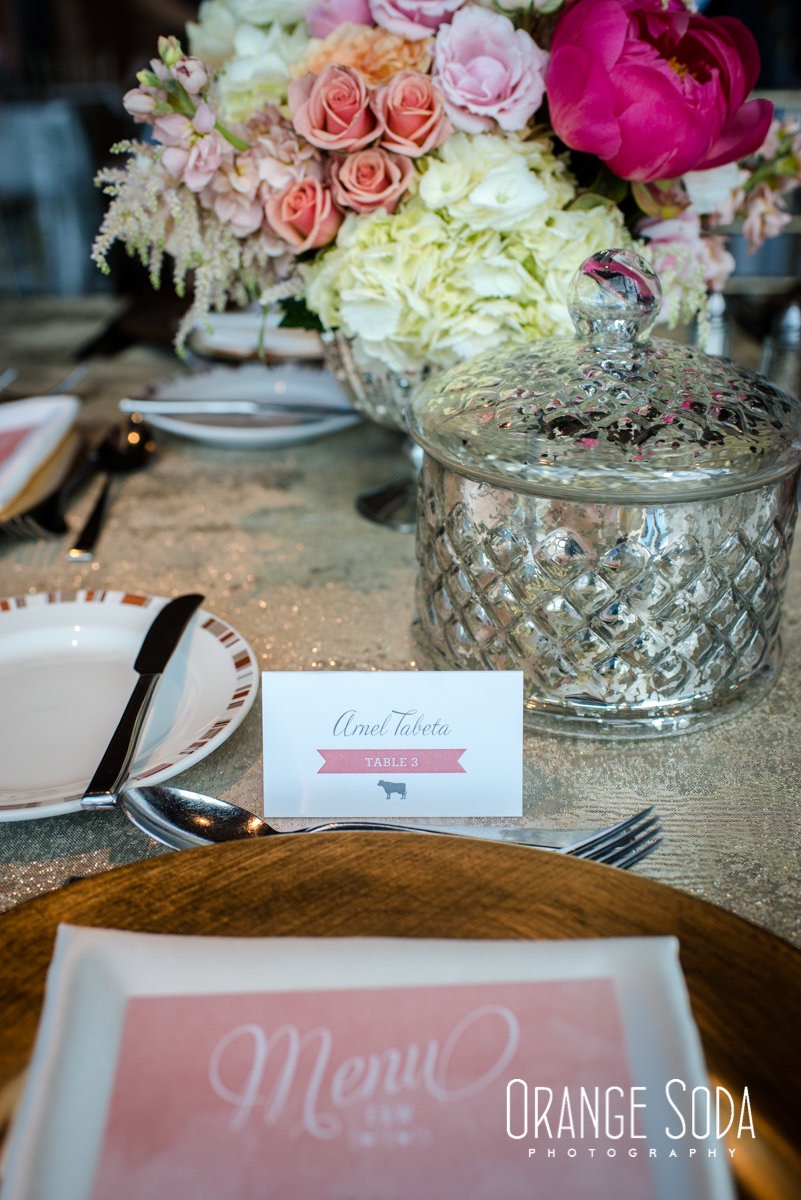 Ceremony Programs
The fun continues with an interesting ceremony program featuring facts about the couple. We loved creating the little icons of the bride's and groom's hobbies! We made small silhouettes of the couple, which act as headers (get it?) for their wedding parties. A special thank you note was added at the bottom—always a great idea, by the way!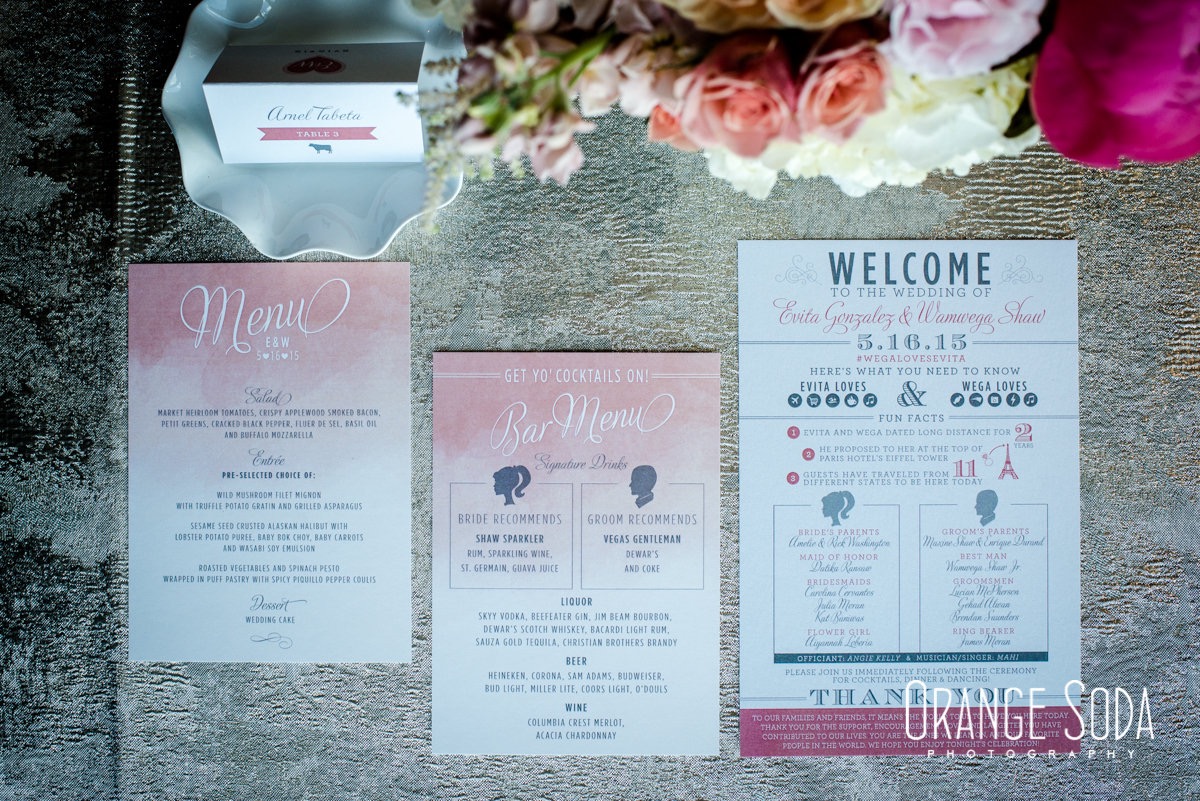 We loved creating the little icons of the bride's and groom's hobbies!
Get Yo' Cocktails On
The watercolor backdrop was brought back for a bar menu, encouraging guests to let loose! Both the bride and groom supplied their recommended cocktails for the signature drinks of the night. This is an awesome personal touch and a conversation starter for everyone. It's also a great keepsake item for the couple to put in their kitchen or home bar. Cheers!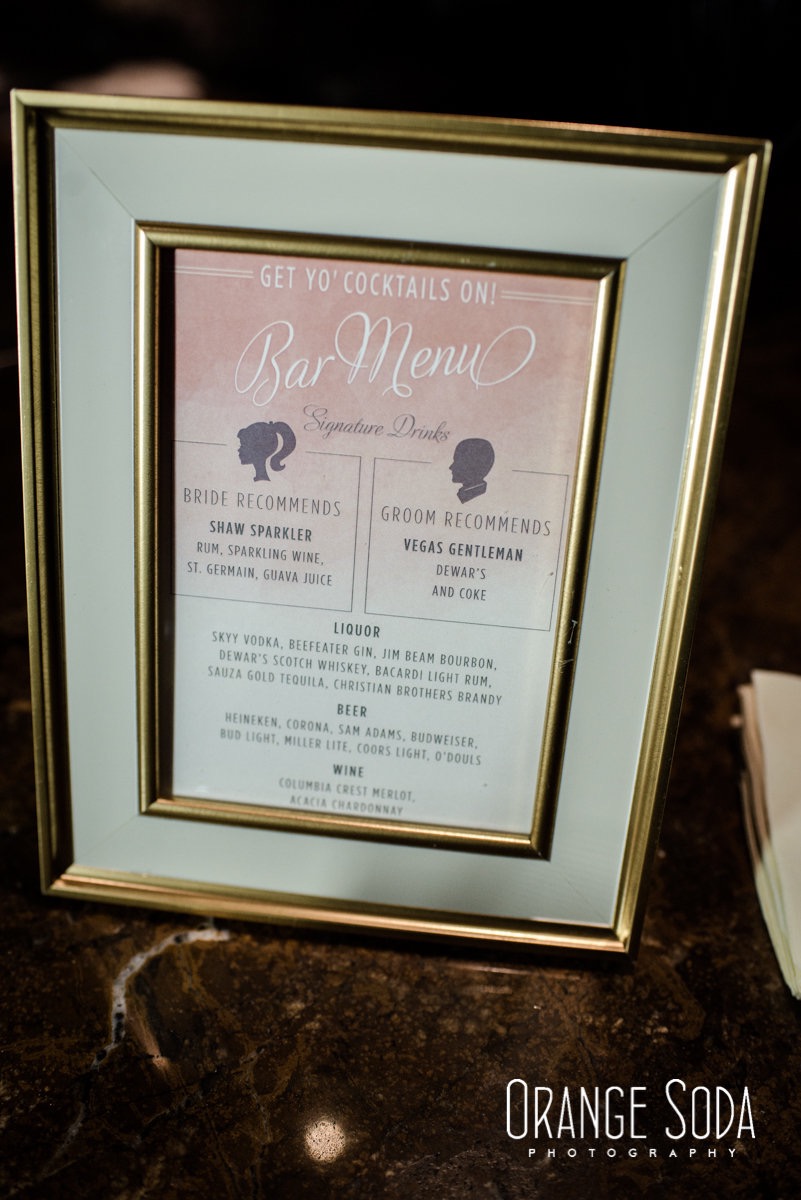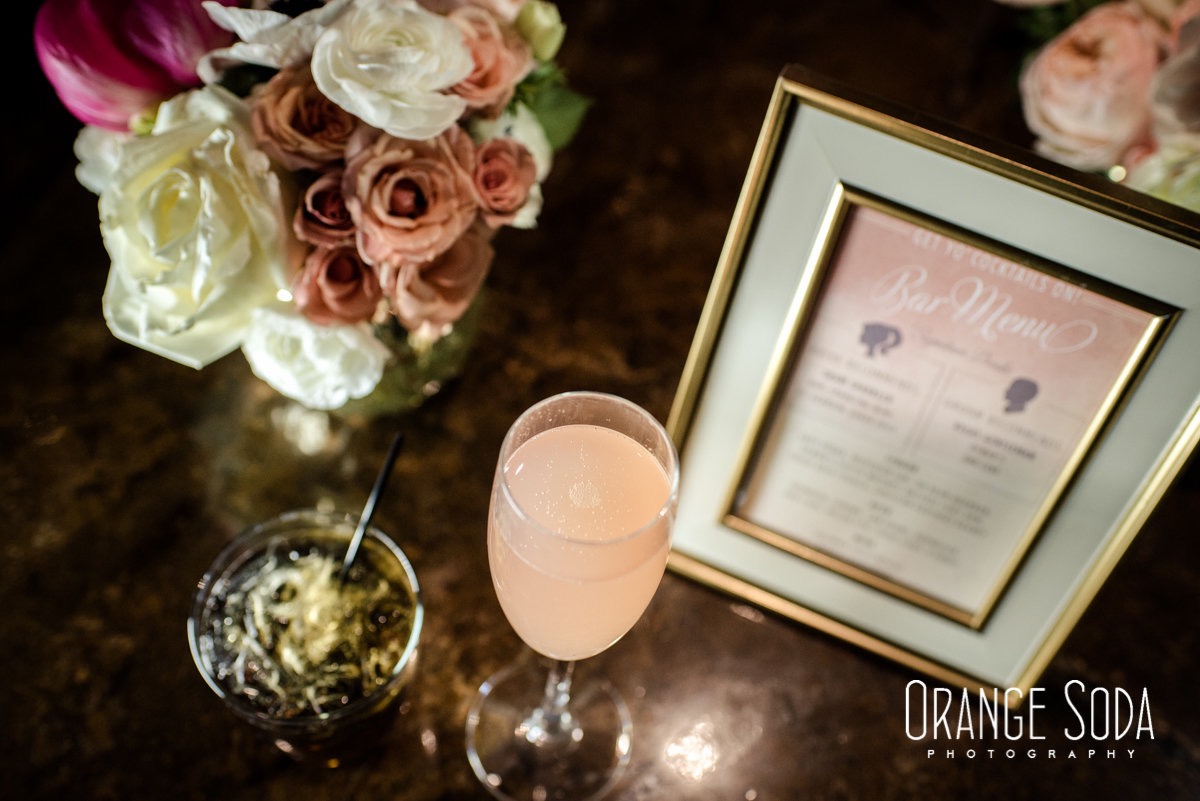 About the Couple, from Scheme Events:
I've been a wedding planner in Las Vegas for five years and in that five years, Scheme Events has been part of hundreds of weddings (yes, we earned our stripes quickly here!). After witnessing all those weddings, all those loves stories, all those brides and grooms and families…there is still a moment or feeling that brings me right back to the experience of each wedding day. For Evita & Wega's wedding at The M Resort, it was a point in during ceremony that gets to me anytime I reflect. And I'm not the only one who noticed it… for more photos and to find out what vendor teared up during the ceremony, continue on to Scheme's blog post.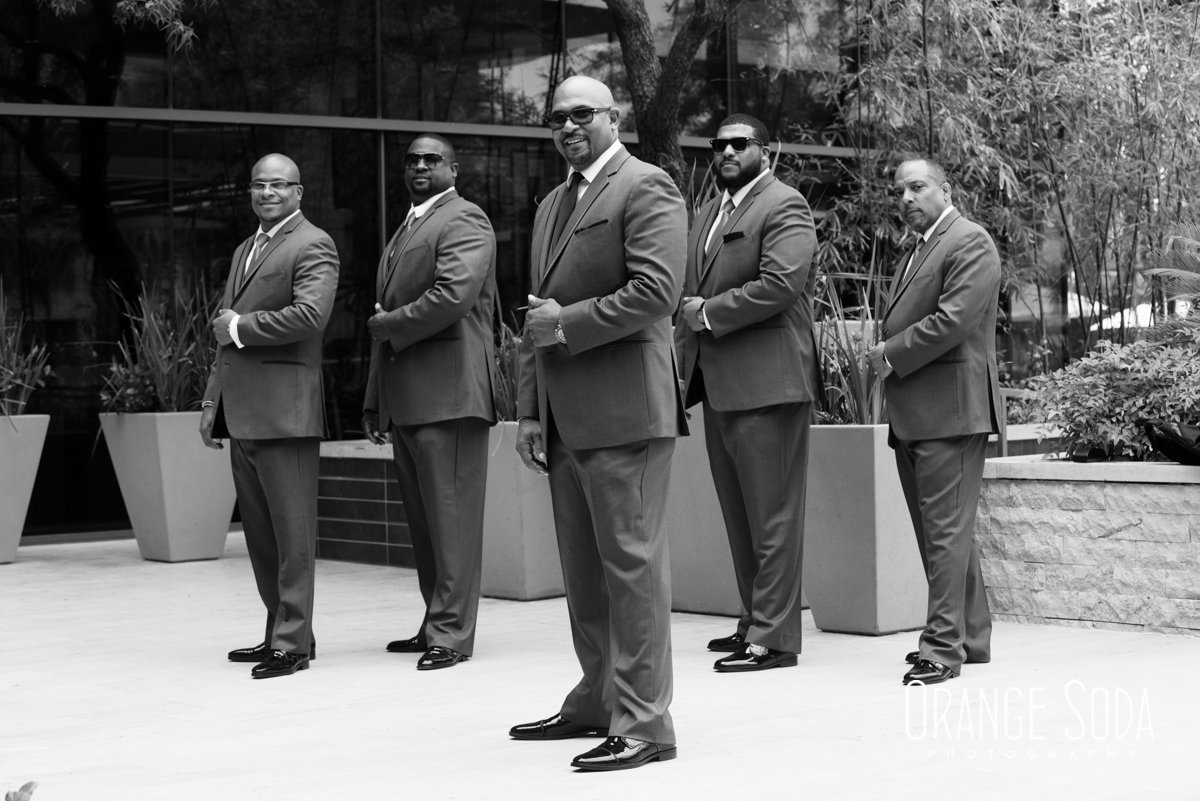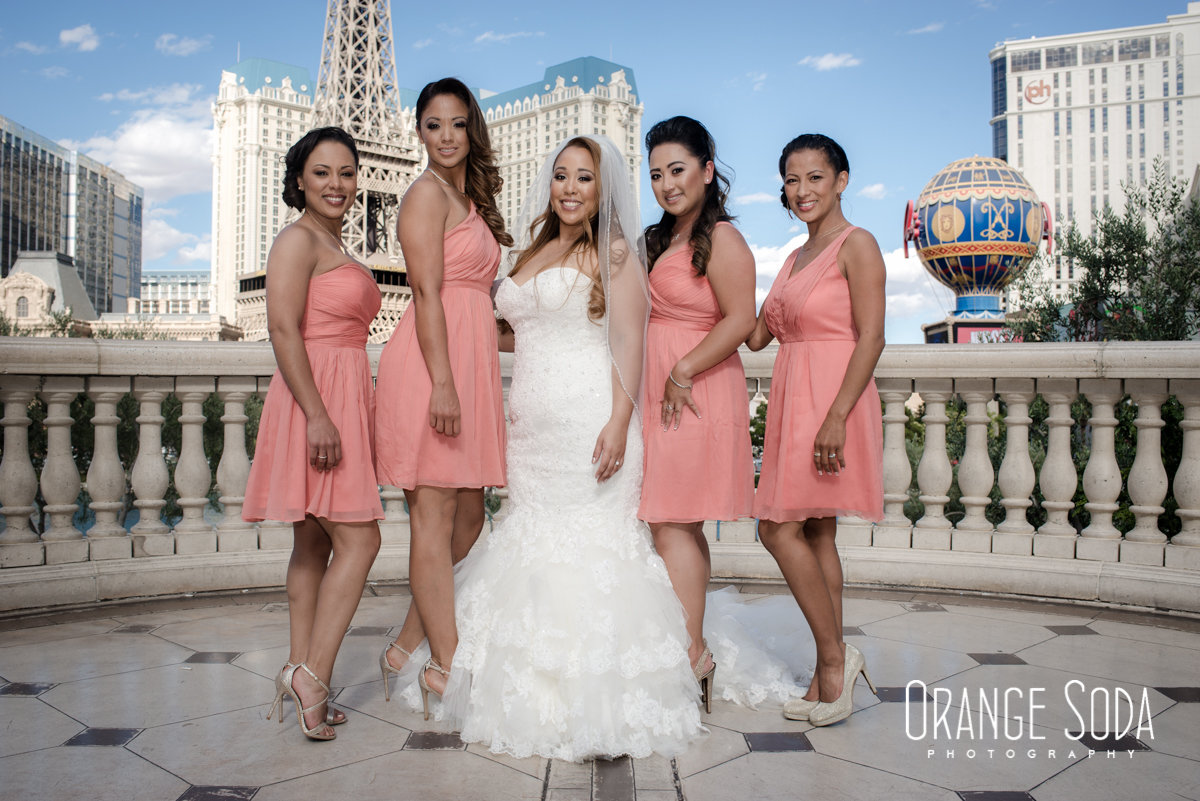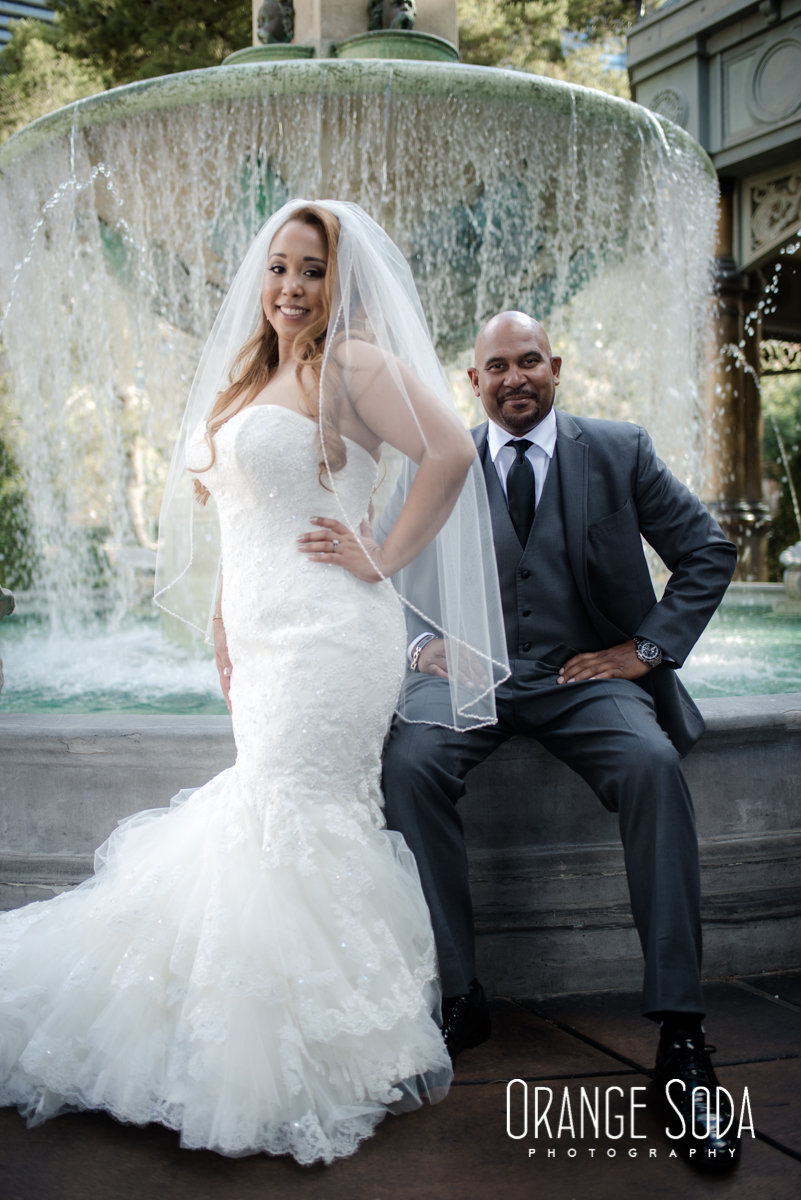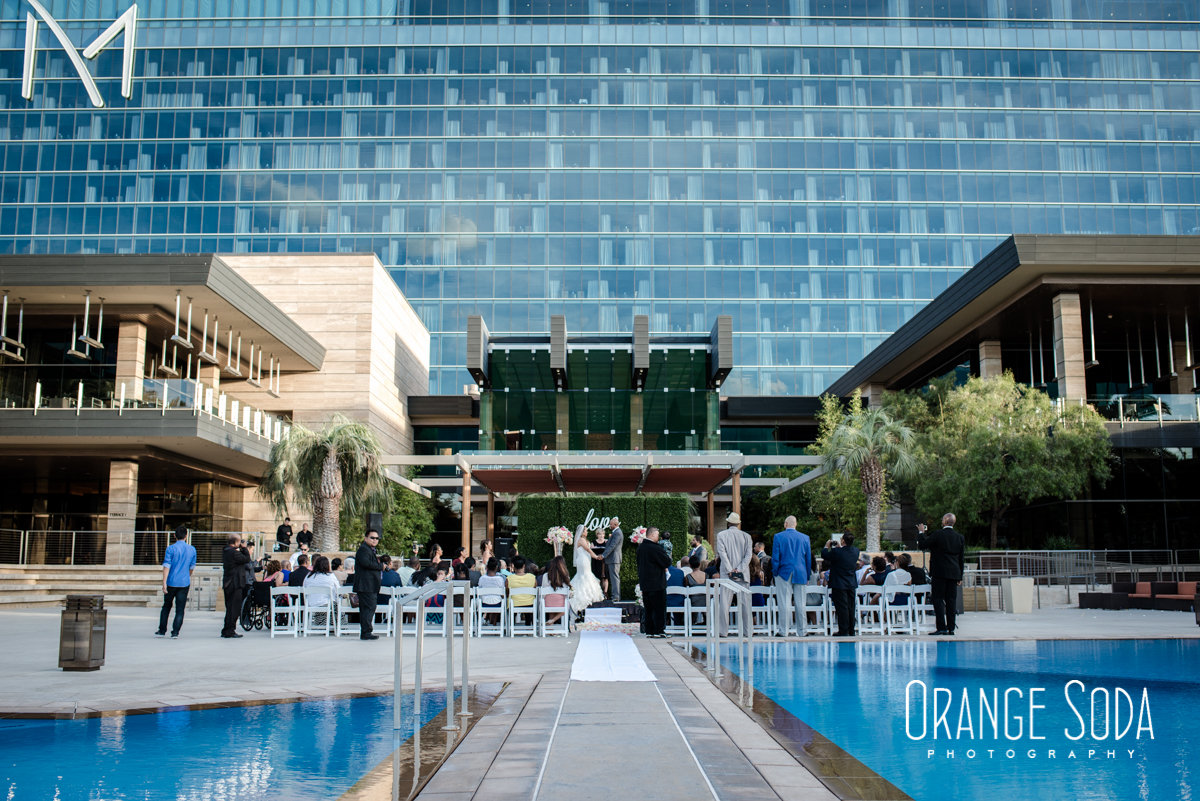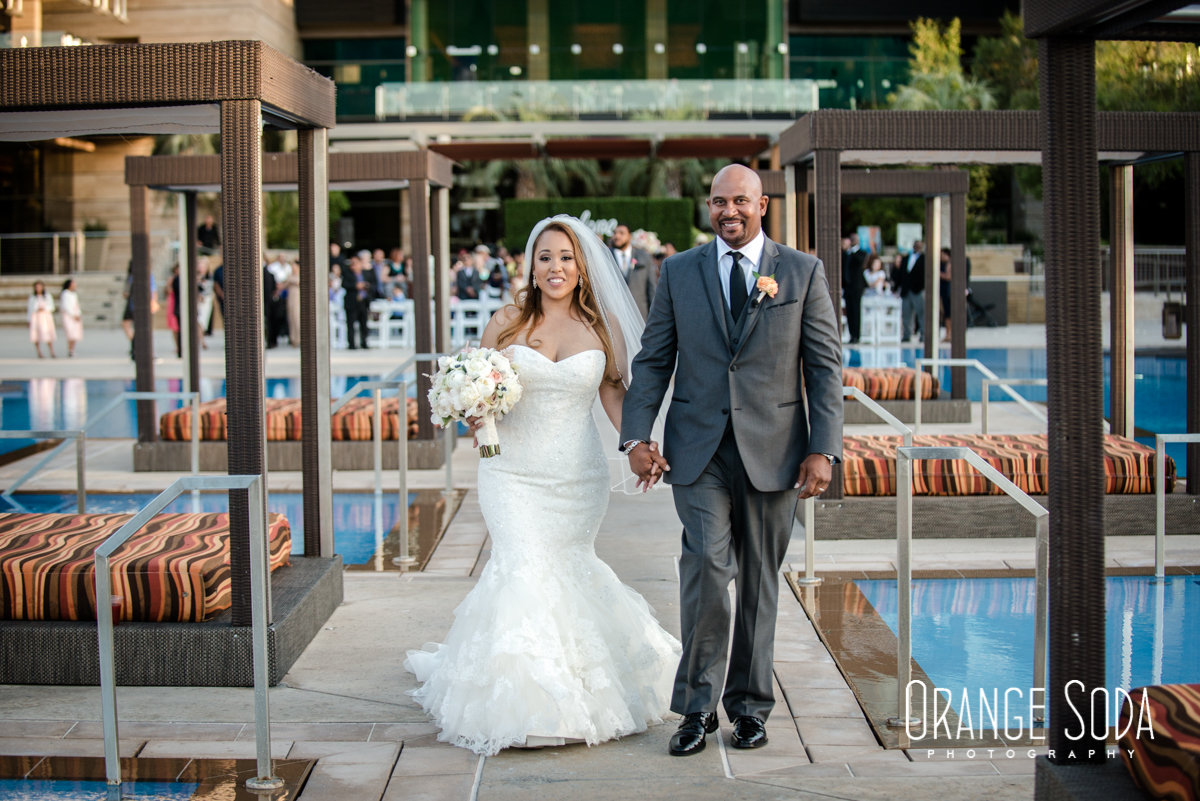 Thank You Orange Soda Photography!
Thank you to Alicia and Chris, the husband and wife duo that makes up Orange Soda! They provided these excellent images to us. They're both published photographers with over 10 years each specializing in wedding, portrait, and lifestyle photography. They have awards, and would be happy to tell you about them, but the thing that gets them really excited is picking up a camera and exploring. Get in touch with them today!
About the Venue, M Resort:
Situated 400 feet above the famous Vegas Strip, the M Resort offers breathtaking views of the city and provides the perfect backdrop for your special day. The four star resort's modern architecture is fused with upscale contemporary finishes and boasts luxury amenities, spectacular outdoor terraces and infinity-edge pools, making it a must see venue while making your wedding plans.
Mahalo and much love to Evita and Wega!
Comments