<< BACK TO BLOG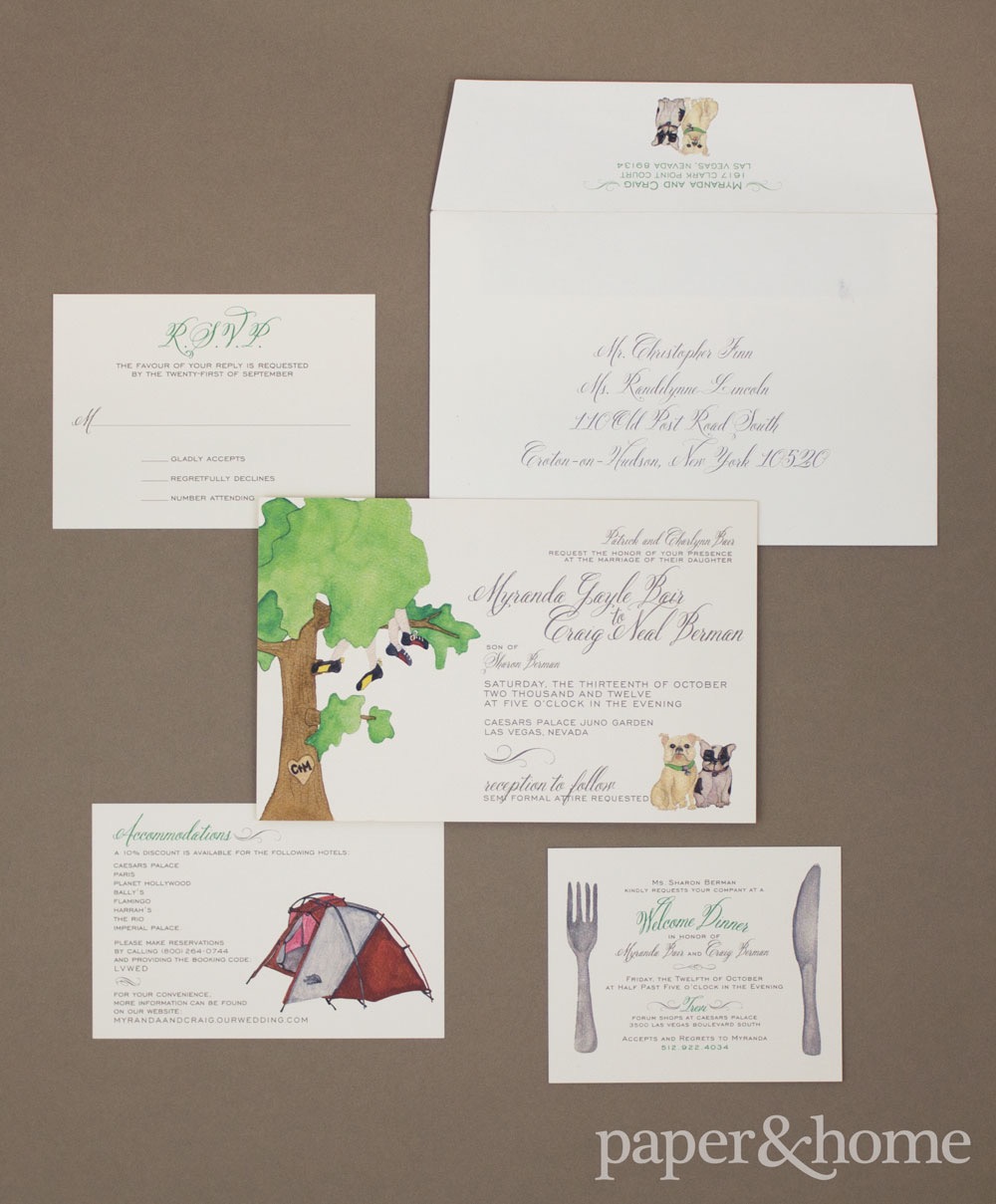 We're doing a little Throwback Thursday today. Let's take it back to 2012 and peep Myranda and Craig's watercolor wedding invitations!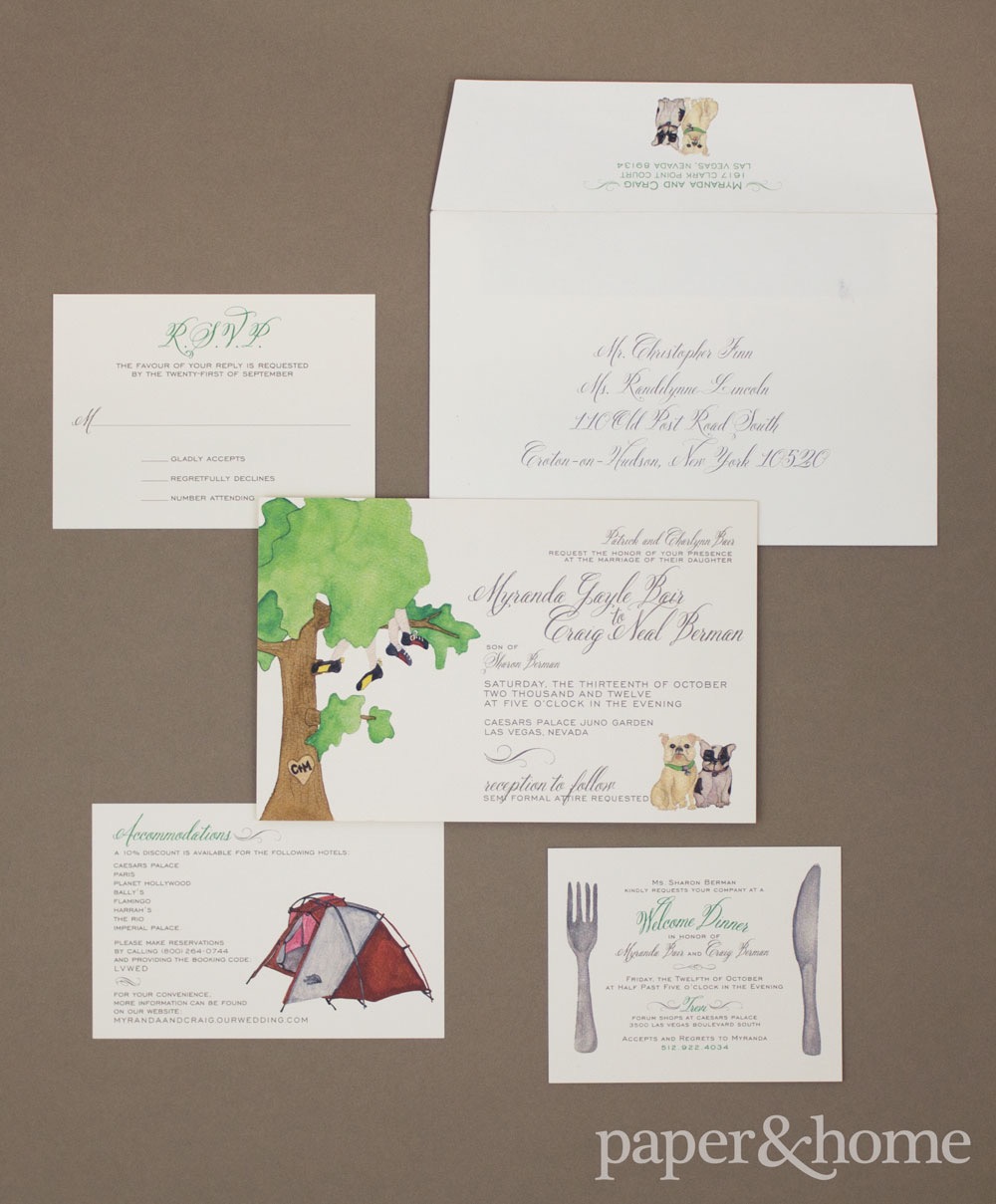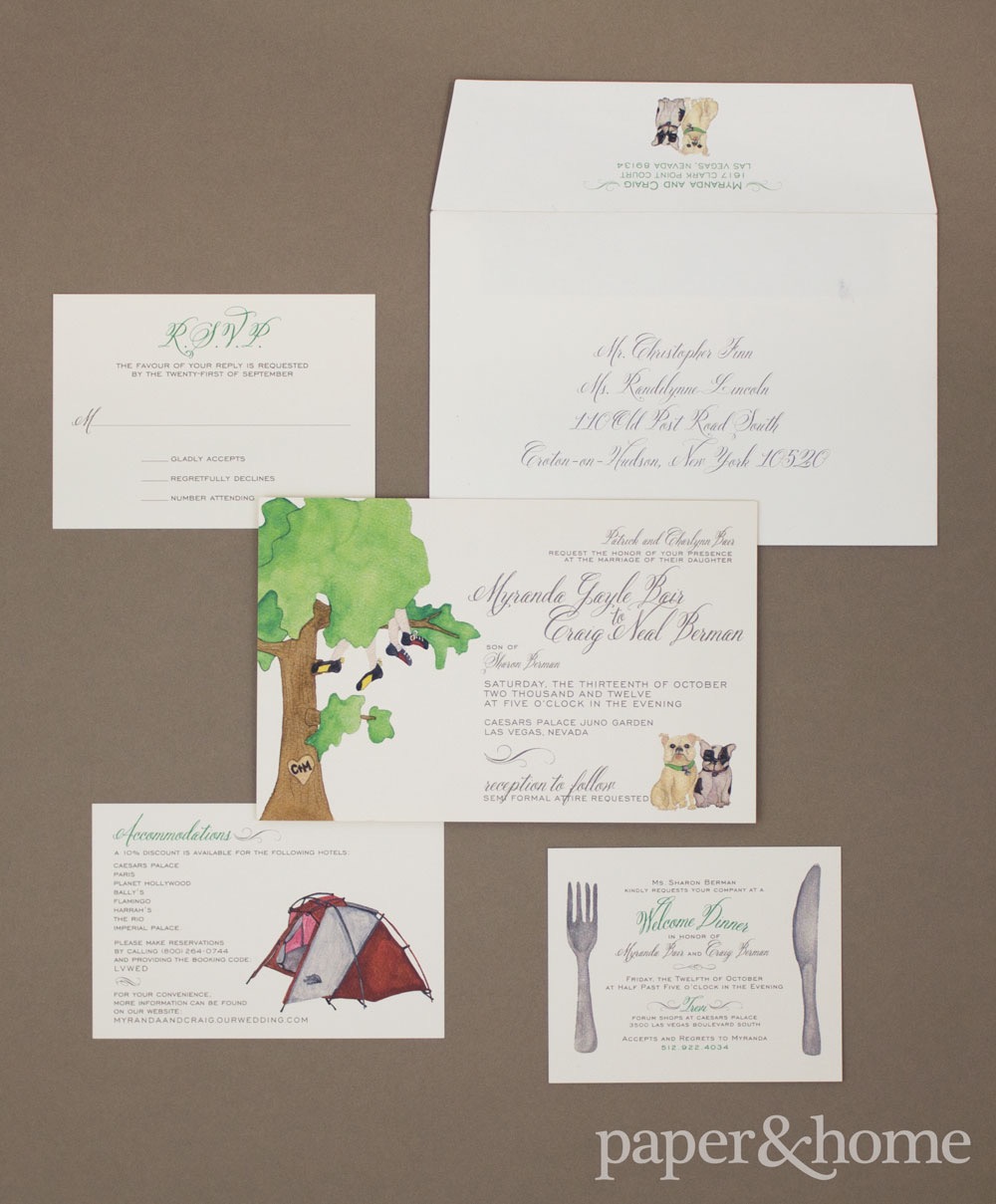 Myranda and Craig are both avid campers, rock climbers, and outdoor adventurers. Their close friend did some fabulous watercolor paintings to express their interests. She created a tent, the couple sitting in a tree (k-i-s-s-i-n-g), a knife and fork, and their incredibly adorable French bulldogs! We still obsess over these! We applied the amazing paintings to create watercolor wedding invitations that perfectly suit the couple. The set was printed on a natural white, textured stock. The whole set includes the invitation, reply, two info cards, and digital calligraphy.
Myranda and Craig were wed on October 13th, 2012 at Caesars Palace Juno Garden.
This is what couture wedding invitations are all about! We design invitations with elements that are important to you. We'd love to hear your story. Let's create pieces of art that you and your family and friends will cherish!
Comments