<< BACK TO BLOG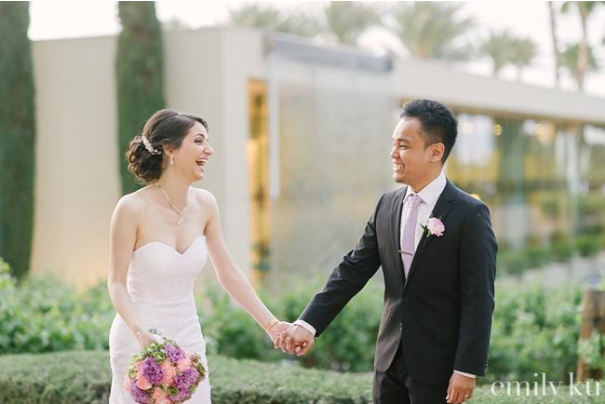 Mikhak and Kent were searching for elegance in their bahai wedding invitations, while keeping on a budget. That is exactly what our ready-to-order wedding invitation collection is for! The couple came into our Las Vegas design studio and were immediately drawn to our Marisa Collection, featuring a damask pattern and elegant font treatments. The damask pattern was carried onto the back of the wedding invitations in a lovely purple and lavender color scheme.
The wedding was featured on the blog of Emily Ku Photography. We've included some photos here, but head on over to her blog to see more of this pretty wedding! Take it away, Emily:
"Mikhak and Kent's Green Valley Ranch wedding was a gorgeous affair! They had a Baha'i faith ceremony and incorporated some Persian traditions into their wedding like the knife dance. I am so glad that we became friends because they are such a fun and sweet couple. (You can read more about their story from their ENGAGEMENT SESSION) There were lots of great moments during this wedding, and the closeness they have with their families really touched my heart. They both moved to California right after the wedding, so I wish them all the best! Now onto the photos:"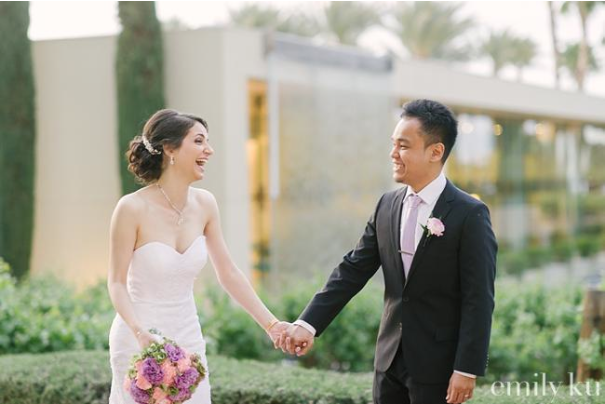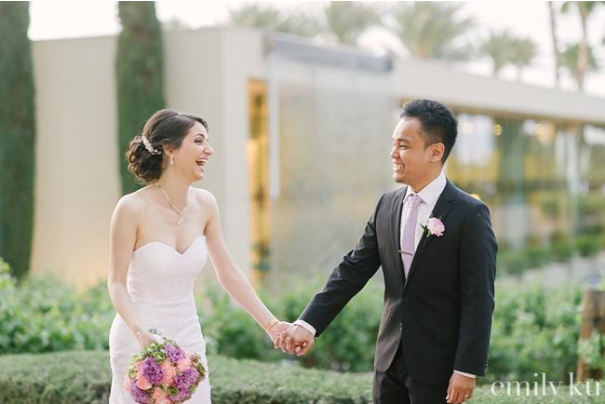 There's so much more to see on Emily Ku's blog. Also check out the slideshow for more pictures!
Comments