<< BACK TO BLOG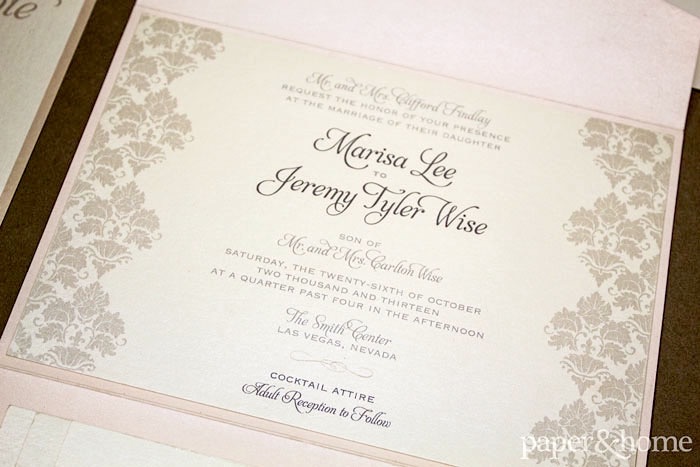 This design is special to us for many reasons. First off, Marisa was just so sweet and great to work with in creating her damask wedding invitations. Secondly, her and JT's wedding was one of the first at the newly inaugurated Smith Center.
Lastly, this design became so popular with our other clients that it inspired us to launch our own in-house ready-to-order collection! The Marisa Collection, as it will forever be known, continues to be one of our most popular collections. Even though it can be customized to any colors, the soft blush pink, taupe, and champagne combination continues to draw the attention of our clientele.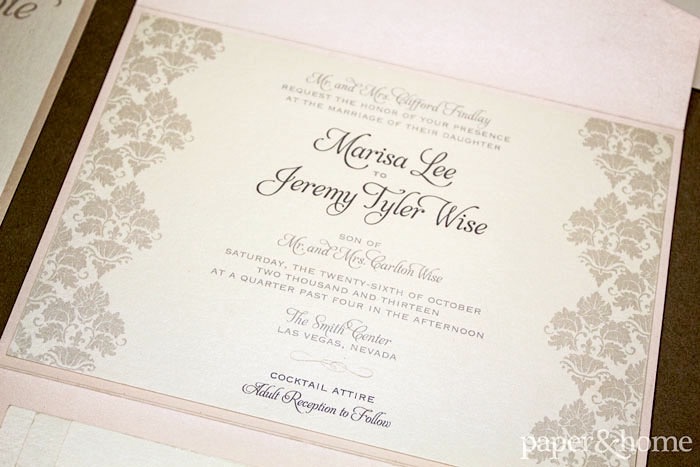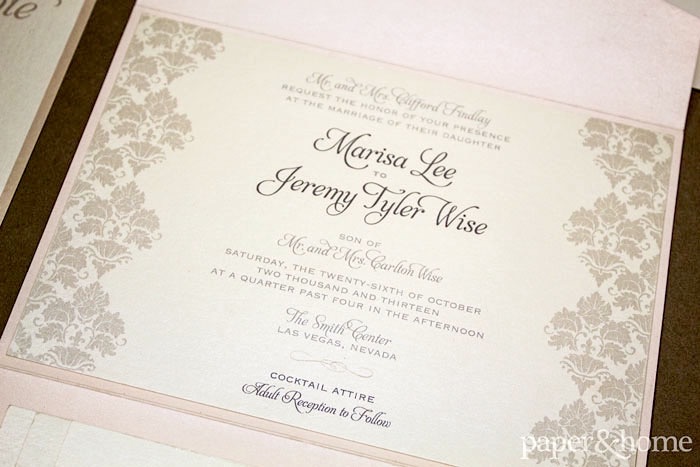 Marisa and JT's damask wedding invitations were mounted to a blush pocket. Inside the pocket was a reply postcard, accommodations card, and Sunday farewell brunch invitation. The pocket was sealed with a tag featuring the couple's names, wedding date, and their damask design. The design elements were carried throughout the collection, including a desserts sign, love notes for the guests to write for the couple, ceremony programs, and escort cards.
We started with these adorable photo save the dates. The picture was captured at The District in Green Valley Ranch. The sepia tone is perfect for the image, allowing the white lettering and pink design elements to pop.
Give us a shout today to learn more about our ever expanding ready-to-order collection!
Comments