<< BACK TO BLOG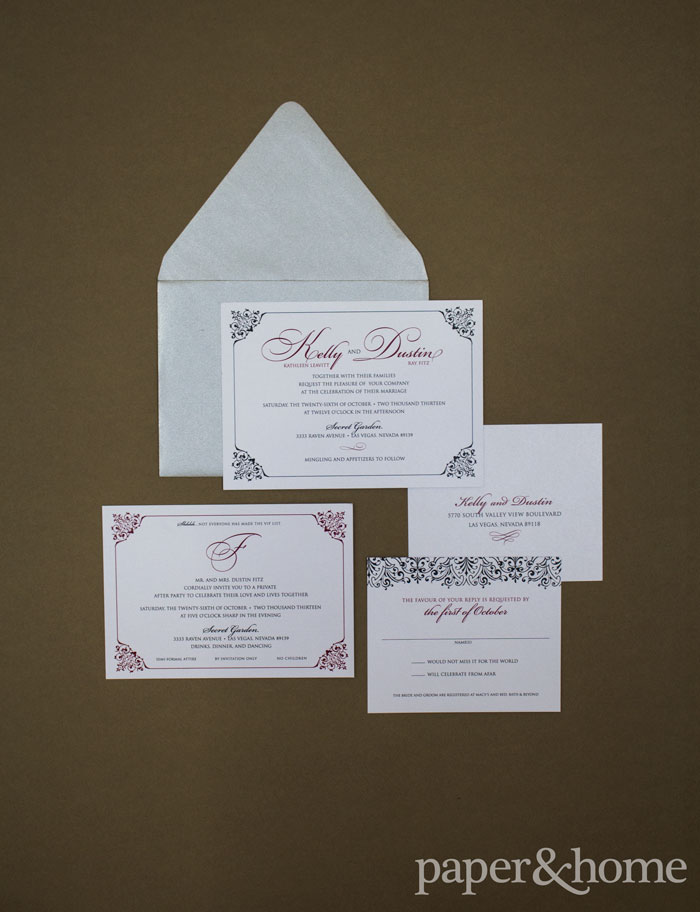 Kelly and David came to Paper and Home in search of black and red wedding invitations. There style was classic but a little edgy, and they wanted their invitations to reflect that.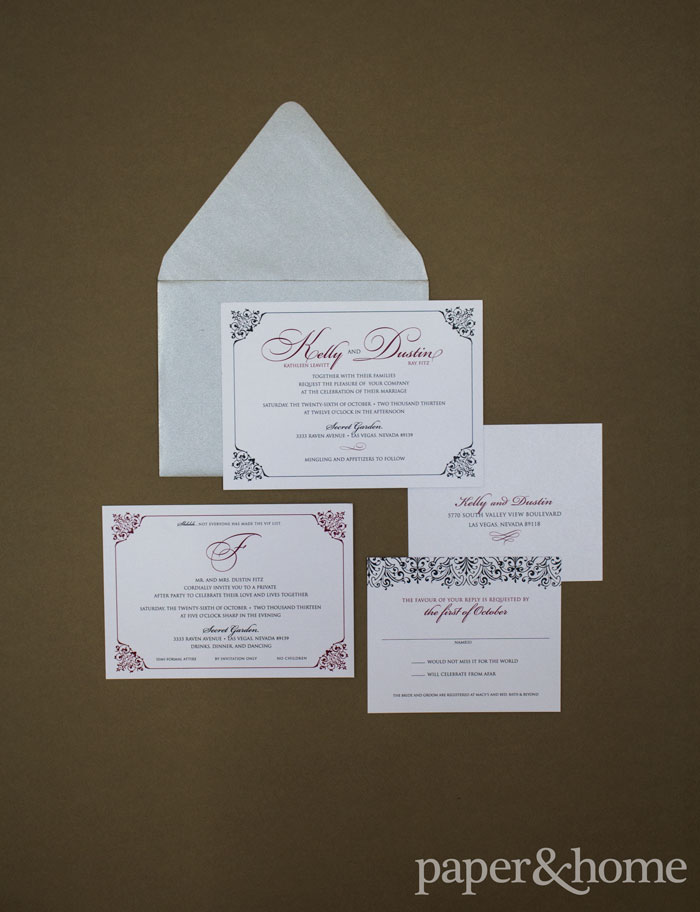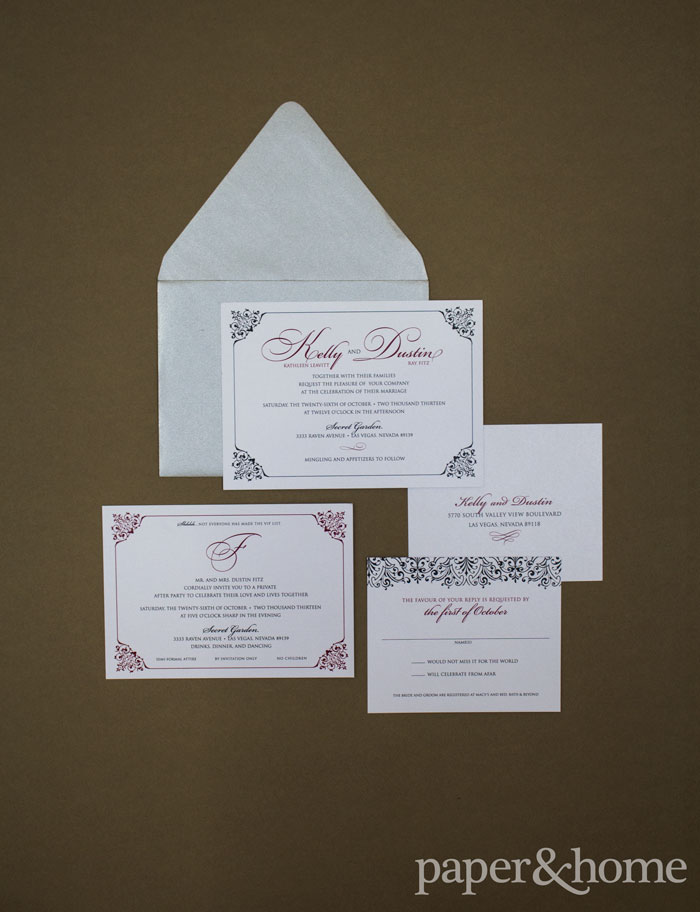 The invitation set centered around an ornate design. The border was used in both black and red, while another ornate design lined the top of the reply postcard.
The invitation card itself used a classic font treatment. The color choice paired with the pearl shimmer favor gives it a subtle edge that the couple desired.
Now, here's where that edge really stood out. Kelly and David hosted a secret afterparty for those guests who like to get down. The wedding ceremony and reception were easygoing daytime events. But when night fell, the party really began!
Kelly and David were wed at Secret Garden on October 26, 2013.
Comments