<< BACK TO BLOG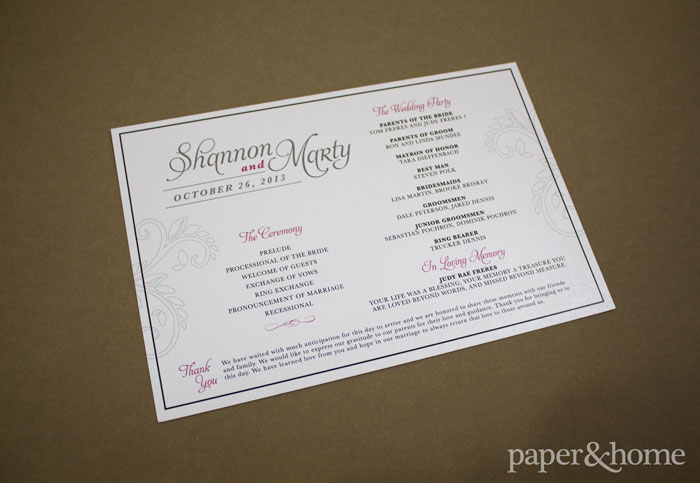 Shannon and Marty's TPC Summerlin wedding took place in the fall of 2013. TPC's wonderful events director, Keri, introduced us to the couple for their ceremony programs.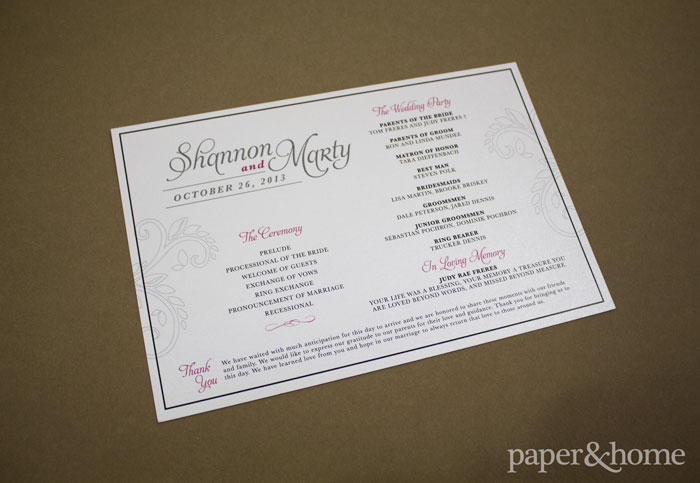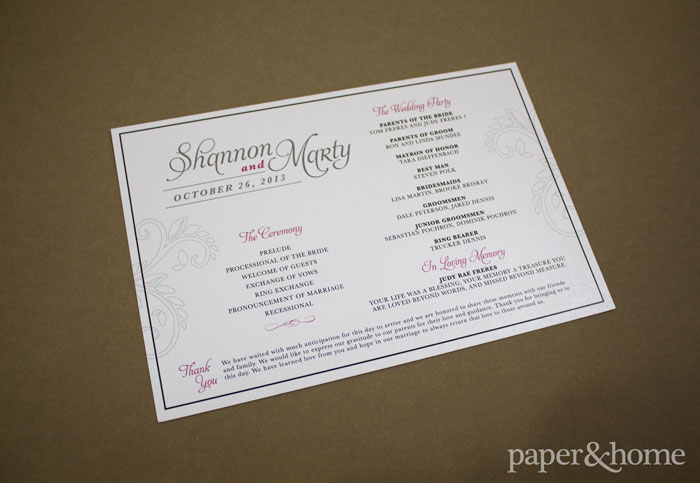 The design featured outlined leaf artwork on both sides of the wedding ceremony programs. The couple's wedding colors of pink and black were utilized so the programs coordinated with their wedding design. They opted for a flat layout, printed on a thick, pearl shimmer paper. Shannon and Marty expressed gratitude to their friends and family for all they've done to enrich their lives. There was a special place for Shannon's departed mother, Jane Rae Freres.
Congratulations and blessings to Shannon, Marty, and their families!
Comments