<< BACK TO BLOG
These baby girl announcements for Madeline Vaughan are totally adorable. In conjunction with our partners at Designers' Fine Press, we created these modern classic letterpress baby announcements.
Madeline's loving parents selected two-color letterpress for their baby girl announcements. Cute swirls adorn the top corners and little stars are speckled throughout. The announcement features sweet little bunnies grazing at the bottom. The layout is very classic, but the fonts give it a nice modern touch.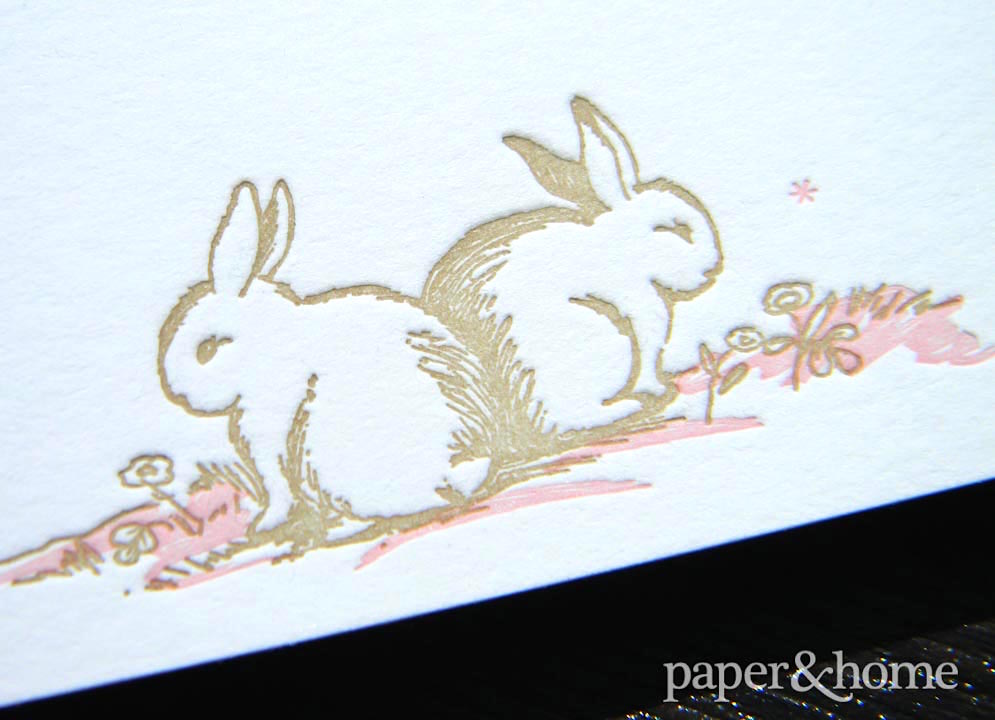 Madeline's parents hooked her up with her first set of stationery. These kids thank you cards were designed by Paper and Home so the little girl can write thank you notes to all her adoring fans—well, at least her parents can for now. Her name is written on the top of these cards, and an elegant pattern floods the back. A little monogram was added to the pattern. The cards featured rounded corners, a cute little addition.
"Maddie" came into this world 11 months ago today. Much love to the family!
Comments