<< BACK TO BLOG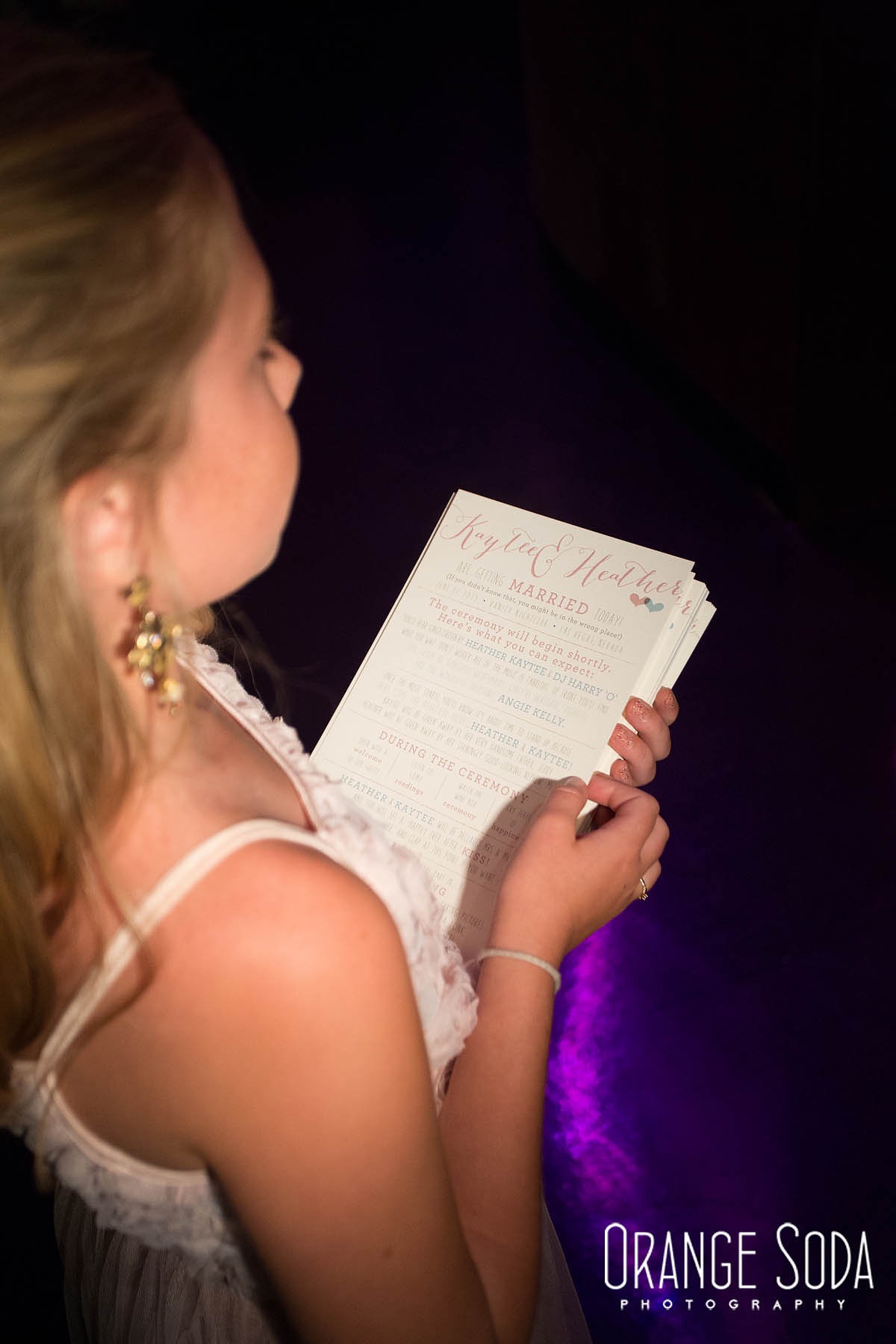 We just love Kaytee and Heather! They have such a positive energy around them. Whenever they came by Paper and Home, the room was uplifted. They first crossed through our doors looking for someone to help them print wedding invitations. We had such a good time with those, that they came back for matching modern ceremony programs and we're so glad they did!
The design was typography driven. We utilized a variety of modern casual fonts to assemble a fun wedding ceremony program. The mix of soft blue, reddish pink, and gray looks so pretty on our signature natural white stock. We know their guests loved reading this, as Heather and Kaytee put their fun personalities right into the wording. They gave shout-outs to some of their ceremony vendors, including DJ Harry O and officiant Angie Kelly of Peachy Keen Unions.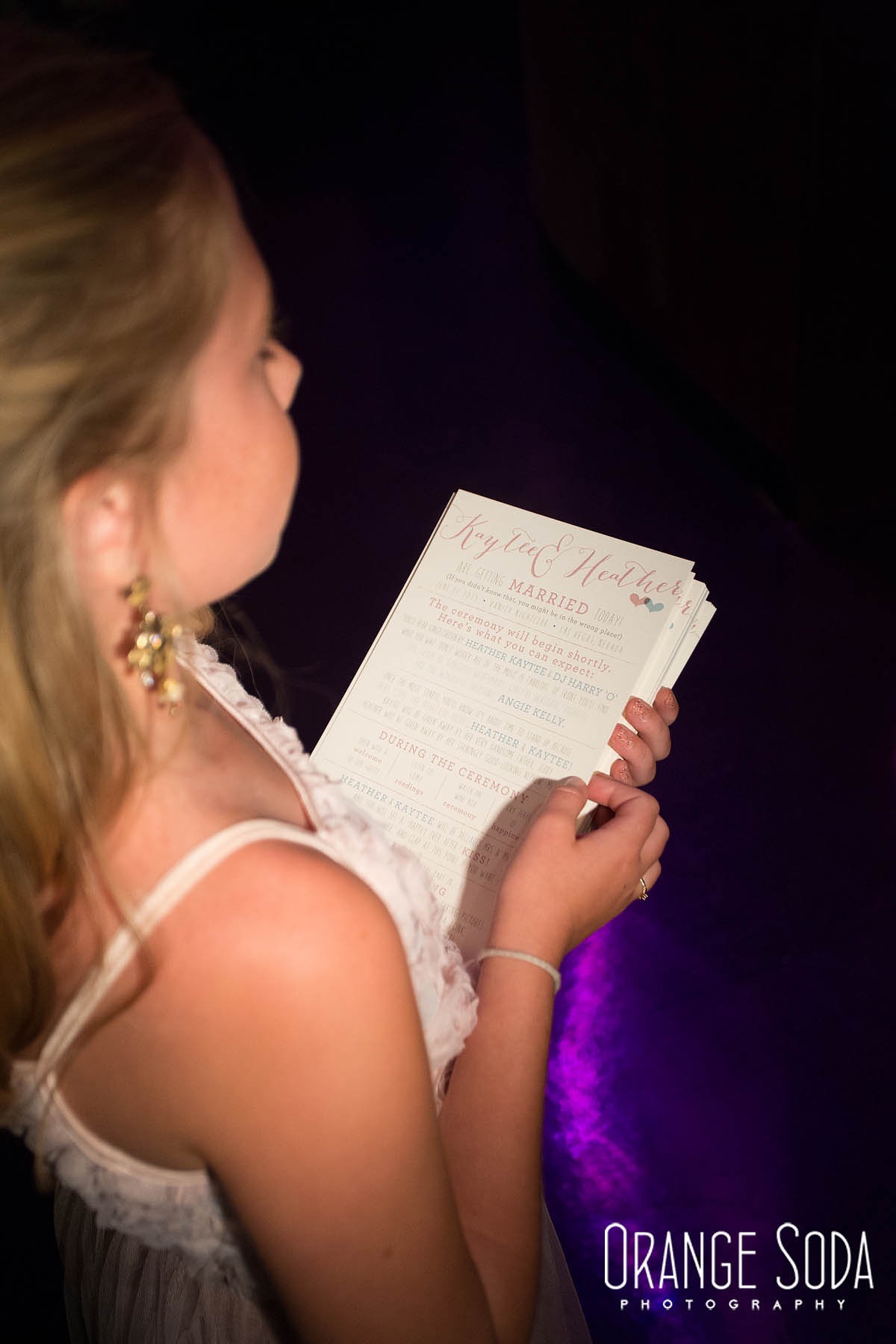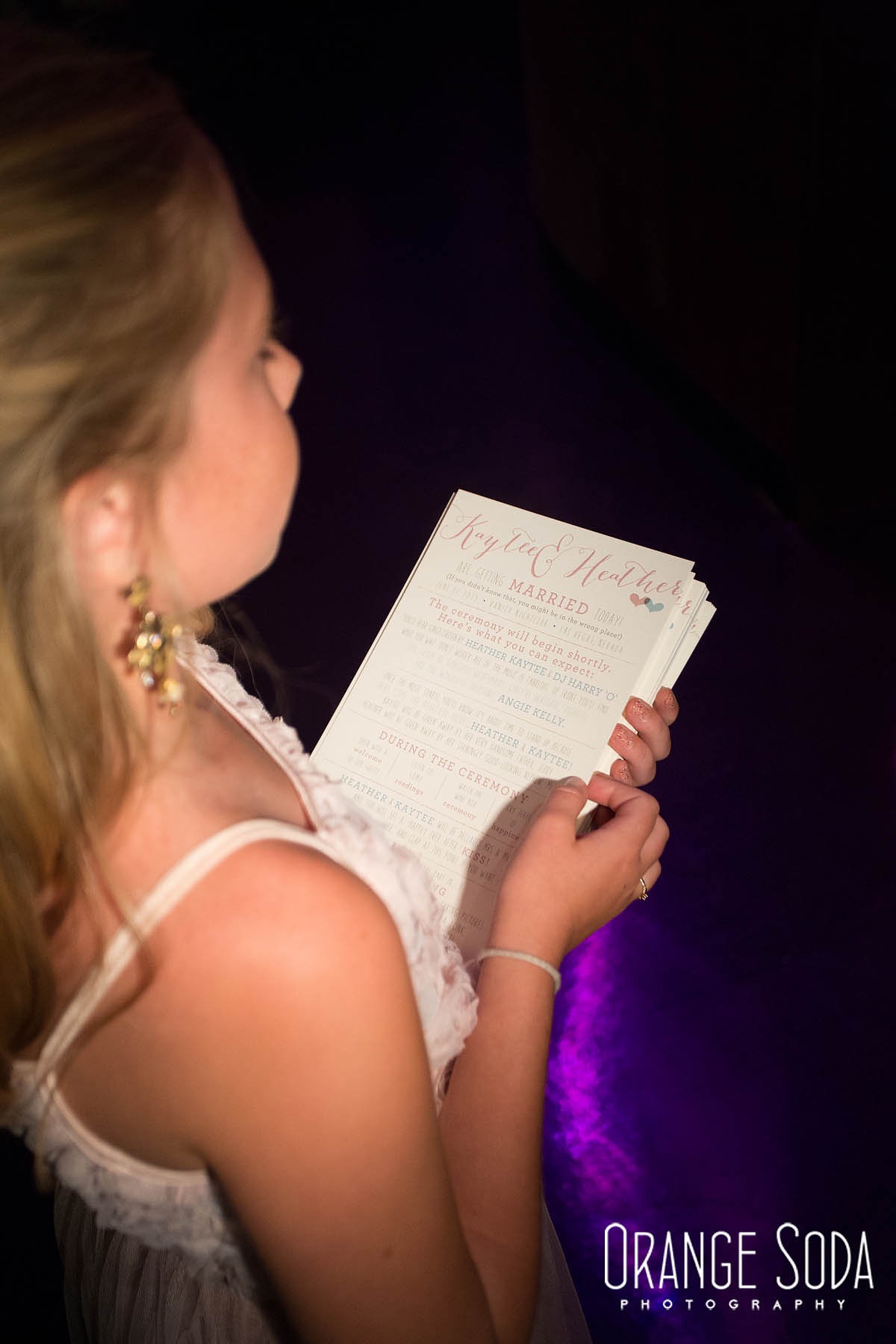 Heather and Kaytee were wed at Vanity Nightclub this past summer. Congrats you two! Special thanks to Orange Soda Photography for the images of the lovely couple and of the adorable usher handing out their modern ceremony programs.
Comments