<< BACK TO BLOG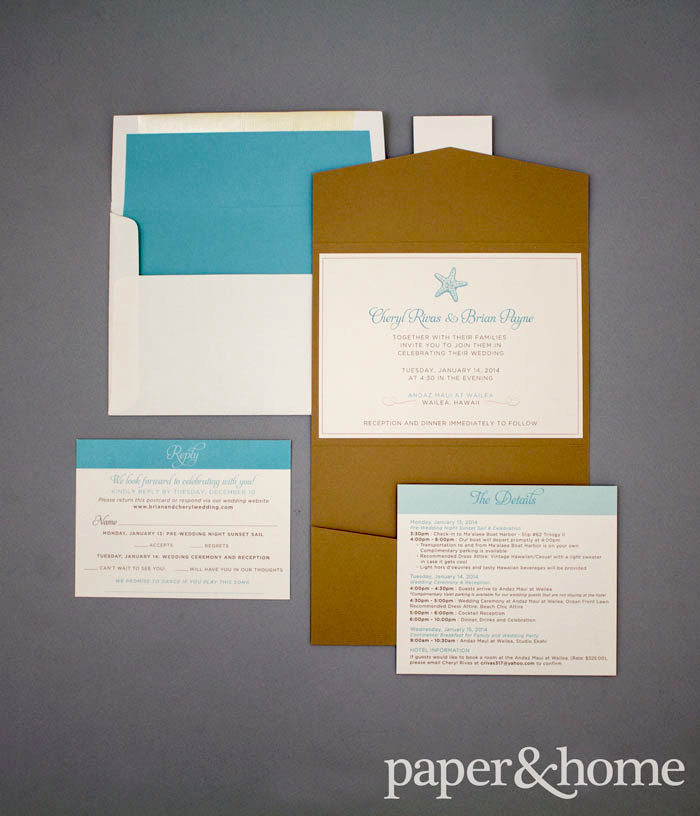 Cheryl first met with us at our home studio. She knew what she wanted—destination wedding invitations. However, she didn't want them to feel too beachy or too casual. She was after a clean, classic look blended with a destination design. We knew just what she was talking about and we got right to work!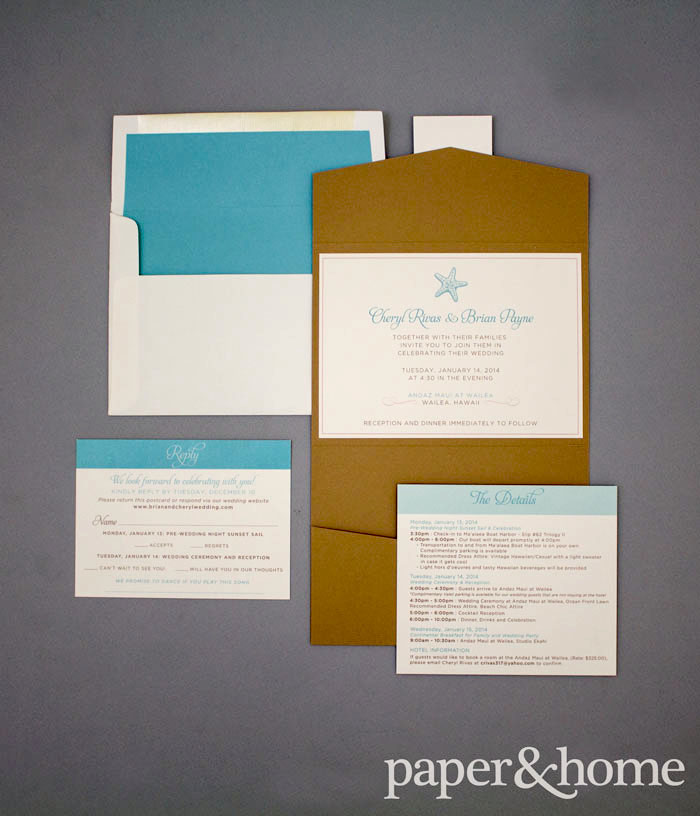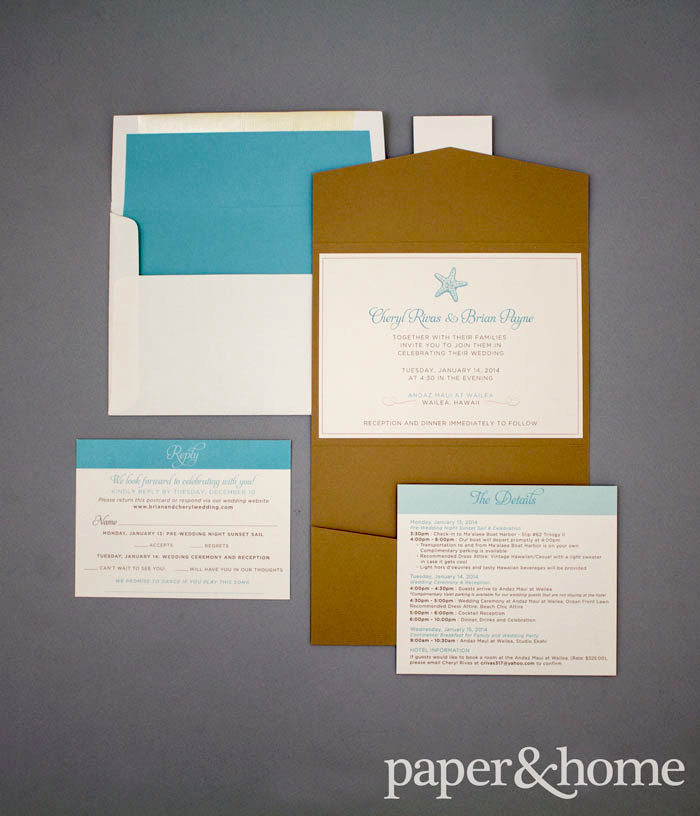 Cheryl works in the travel business, so it was important that we represented her well. She was super excited to be married at Andaz Maui at Wailea, as she and Brian were going to be amongst the first couples married at this beautiful venue. As someone in the know, the venue was well-vetted by Cheryl, and personally, we hope to stay there on our next trip to Hawaii 🙂
Cheryl and Brian's destination wedding invitations featured a beautiful color palette of blues, corals, and sandy browns. They chose a sans serif, all caps font for their main wording, and a clean script for their names. This combination, paired with their chosen colors on an ivory paper, created a classic design. The invitation card was topped with a cute starfish for that additional destination appeal.
The couples' coordinating reply postcards and info cards had a top border in two shades of blue. When the two cards are tucked in the pocket, they form these color bars that entice the guests to read about all the wedding details. Cheryl and Brian had several events planned for their guests (fun!) so we opted for a larger info card to fit all of the island activities!
Comments