<< BACK TO BLOG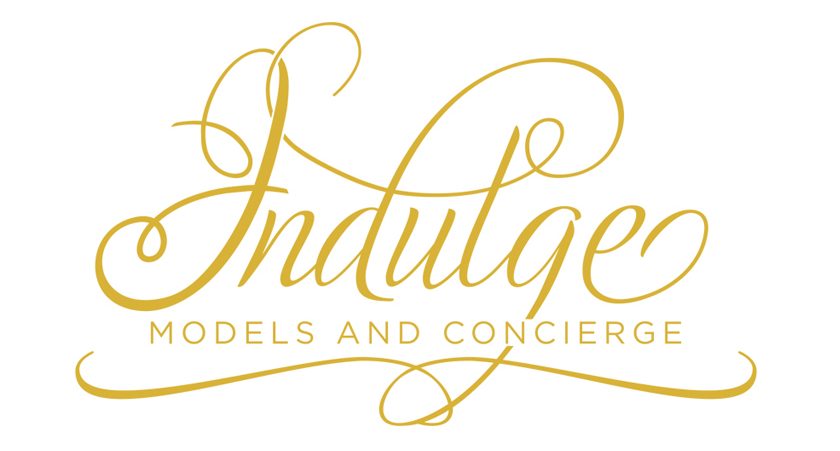 Indulge Las Vegas is a full-service model agency providing the ultimate Vegas experience. Their luxury concierge service assists a variety of clients, everyone from the casual party host to the big scale corporate event planner. Indulge Las Vegas assists its clients with obtaining show tickets, dining reservations, bottle service, as well as booking the finest model bartenders, model caddies, and model dealers for their events.
Co-founders Bianca and Jacqueline came to Paper and Home for an elegant logo design. They wanted something timeless but with a contemporary touch. The black and gold color palette is the perfect fit for their brand. A beautiful cursive font was used for their main brand name. We paired the cursive with a modern sans serif font, creating that contemporary timelessness Indulge was after.
After solidifying the logo design, we went to work designing gold foil business cards. The logo shines on one side, with their tagline, "allow yourself to enjoy the experience." The co-founders' contact information adorns the other side, along with list of their services—all in a luxurious gold foil treatment.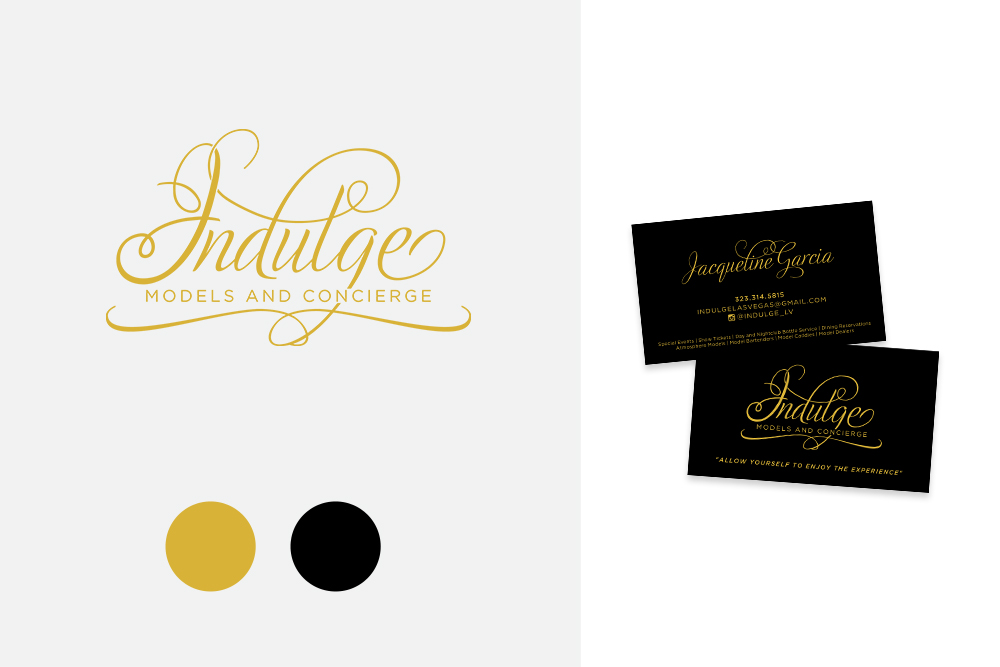 More branding ideas are available for your viewing pleasure in our portfolio. If you're seeking your own elegant logo design, "indulge" us by reaching out for your complimentary creative consultation.
Comments