<< BACK TO BLOG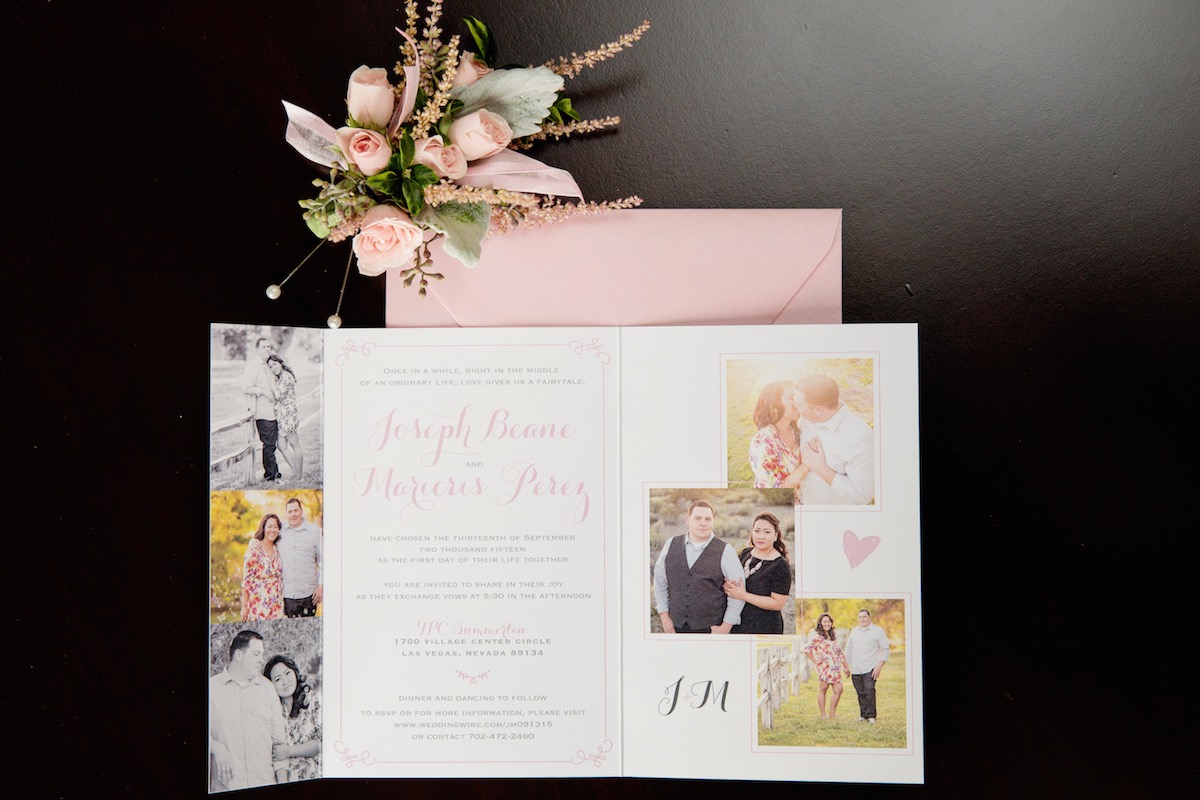 What do you do when you just love your engagement photos and want your dearest family and friends to see? No, not Facebook, not even Instagram! I meant your real friends and family. You know, the type of people you'd let share in your tears of joy.  The answer: trifold photo wedding invitations.
Maricris and Joseph met us at a bridal open house at TPC Summerlin, an ideal venue for a country club wedding in Las Vegas. They were seeking a unique way to show off their lovely engagement photos. They linked up with the oh-so-talented Norina Kaye, a west coast adventure wedding photographer based in Las Vegas. What ensued was a roll of beautiful photos of a couple obviously in love. The photos had such lovely natural light and quaint back drops, picking just one was too tough!
With so many terrific photos, we explored the idea of designing couture trifold photo wedding invitations. A blush pink shimmer envelope opens up to reveal the cover of the invitation, marked with a custom monogram and the couple's wedding date.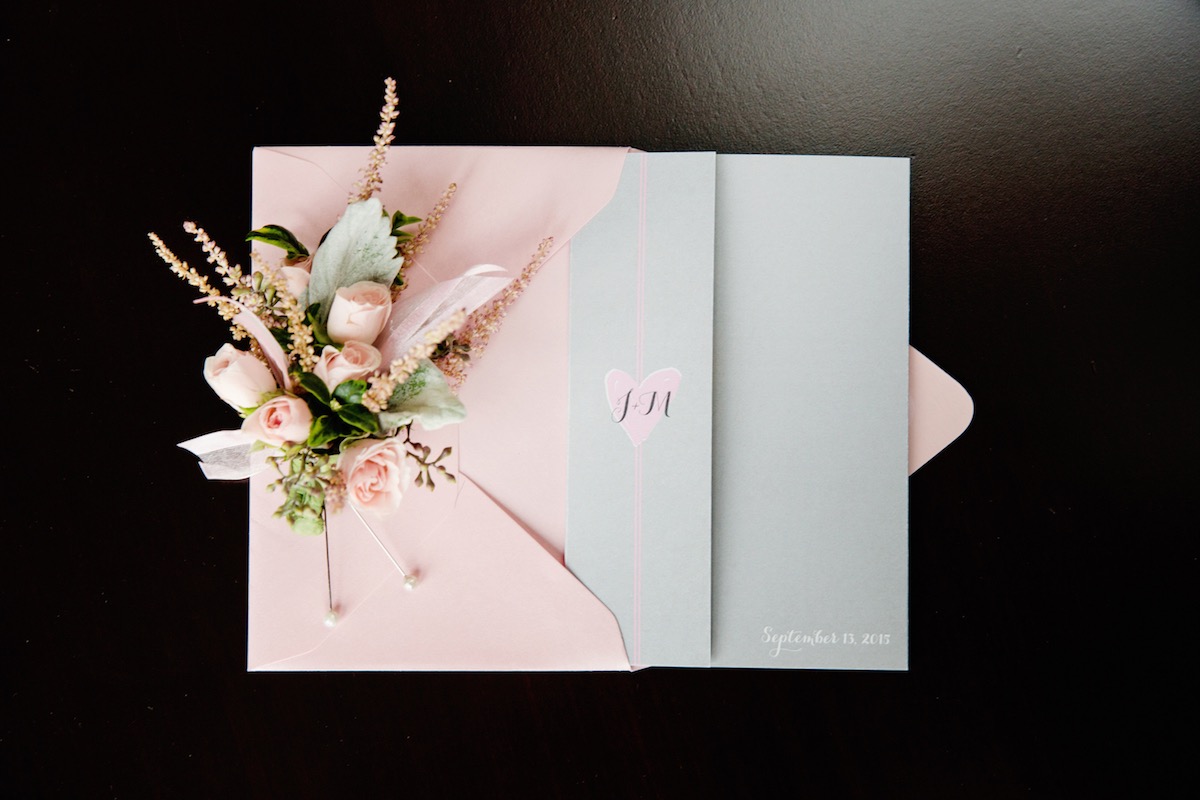 Open up the invitation to see a collage of the couple in love. The monogram and heart from the invitation cover are remixed into the photo layout. The main invitation panel features a whimsical cursive font for Maricris and Joseph's names. A cute border surrounds and grounds the invitation wording.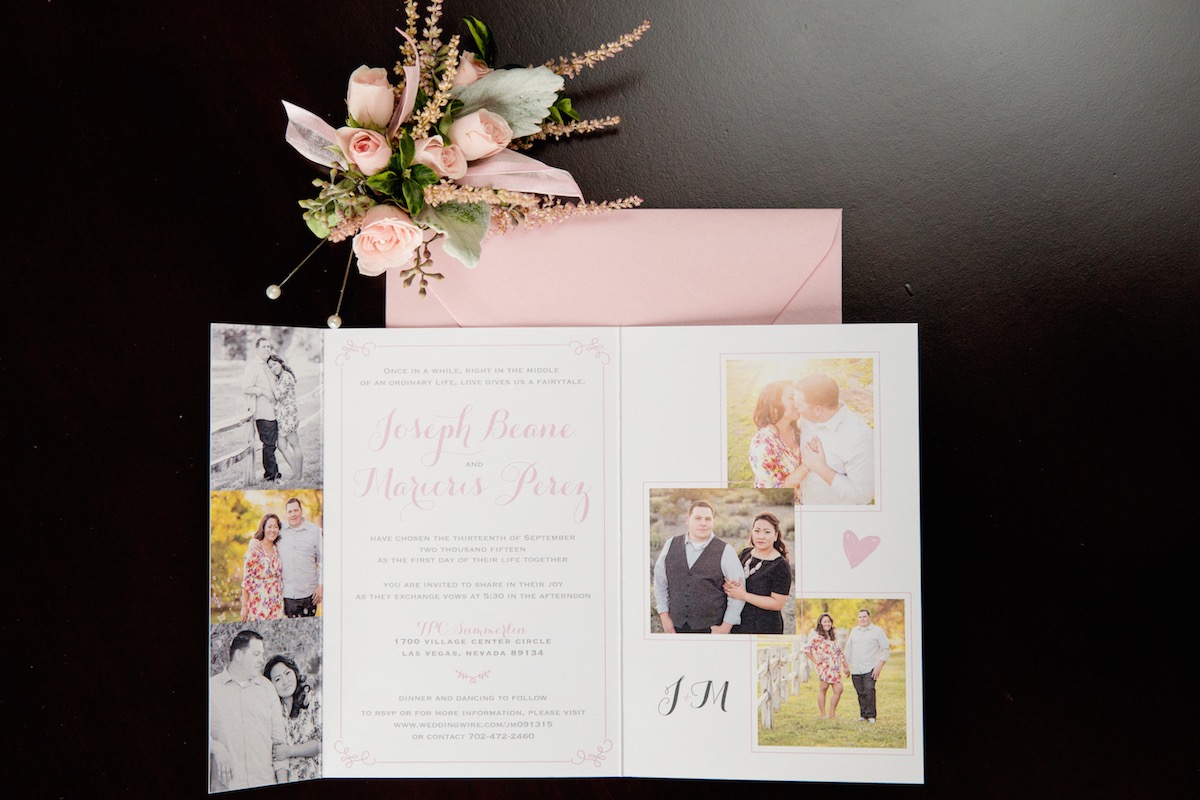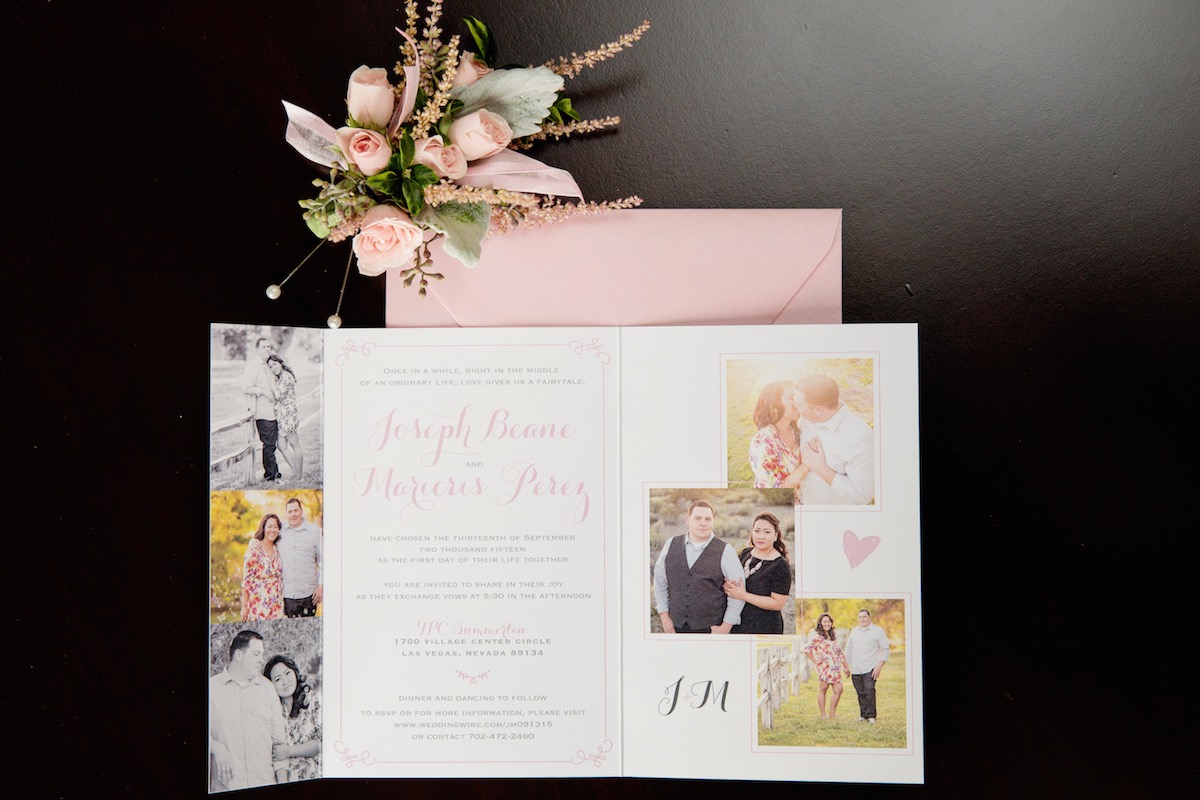 Open up the invitation to see a collage of the couple in love.
Lastly, the back cover of the trifold photo wedding invitations has one last image. Maricris and Joseph embracing in the sunset. Another romantic image captured by Norina Kaye. Their cute little heart grounds a pink border, and their personal wedding website is listed for their guests.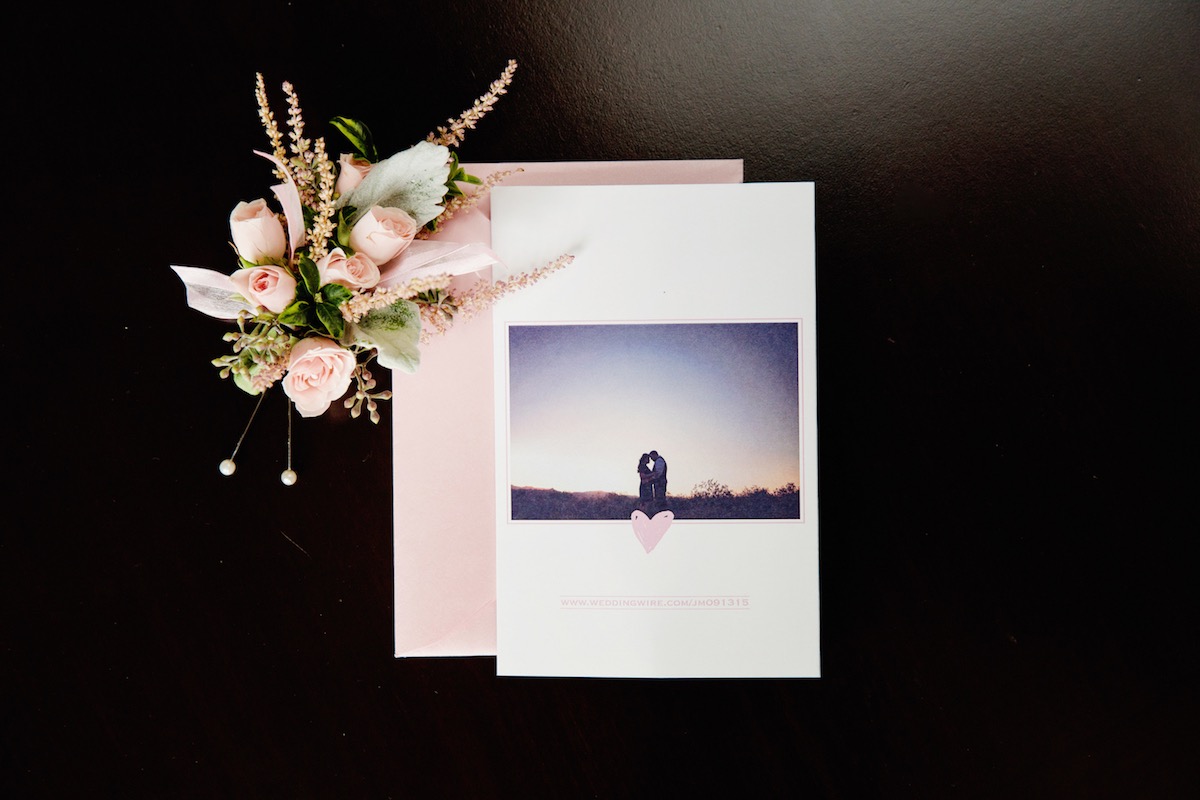 Maricris and Joseph were married at TPC Summerlin in the fall of 2015. Congratulations to the happy couple! Special thanks again to Norina Kaye Photographer for the photographs.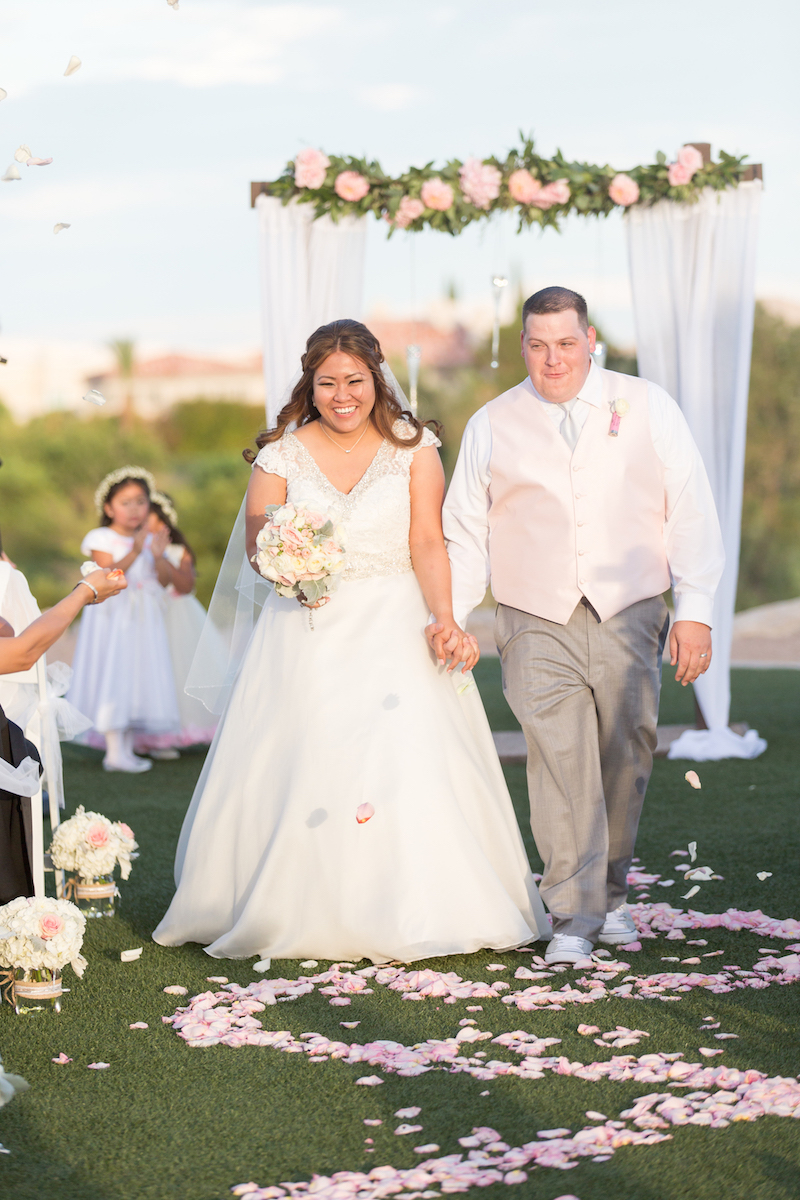 Comments