<< BACK TO BLOG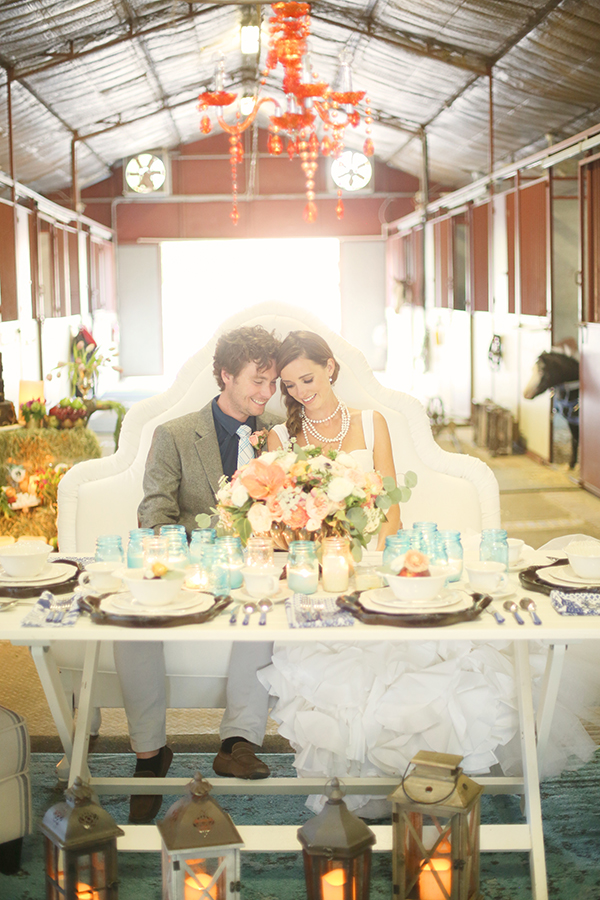 While the peak of horse riding season may have passed, the true equestrian never stops riding. And summer is the perfect time for some excellent equestrian wedding inspiration, courtesy of Courtney Stone of When Pigs Fly Events.
This photo shoot was published on Bridal Guide Magazine's website a couple month's ago. We're happy to share with you some highlights—be sure to check out Bridal Guide for more.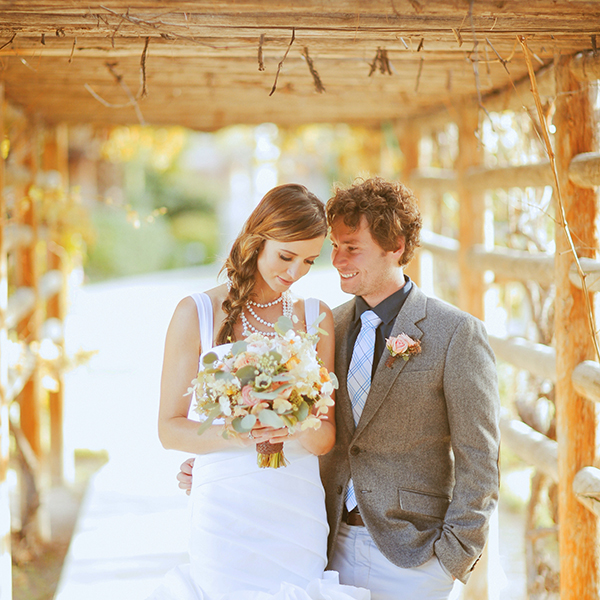 [one_half]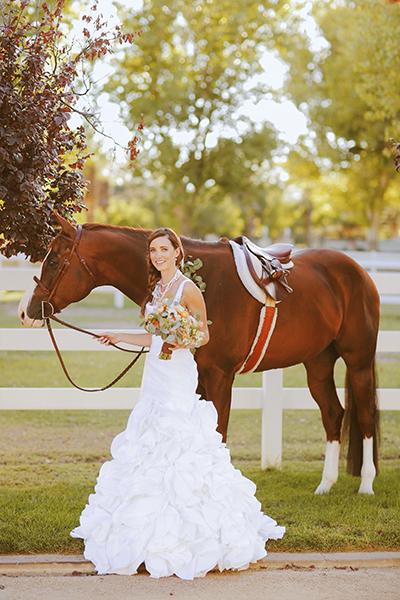 [/one_half][one_half_last]
[/one_half_last]
"Equestrian life is entwined in nature. Let the beauty of dusty trail rides and organic farming breathe life into your event décor," Courtney says.  Start with greenery (think eucalyptus and lush ferns) and then add feminine colors like soft rose and peach.
[one_half]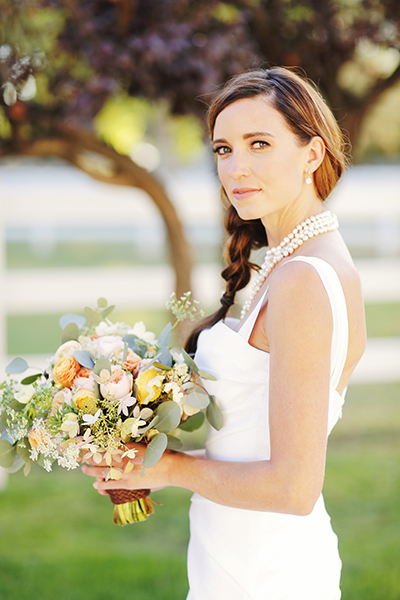 [/one_half][one_half_last]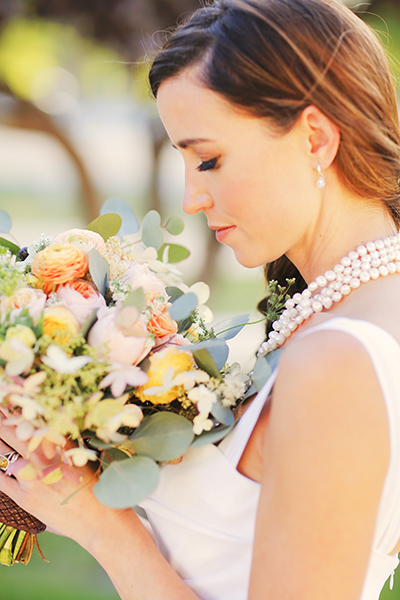 [/one_half_last]
A patterned bow tie and gray suit make for a dapper groom's ensemble. "Gingham, florals, and bold stripes are the perfect way to infuse personality into your design," Courtney says.
[one_half]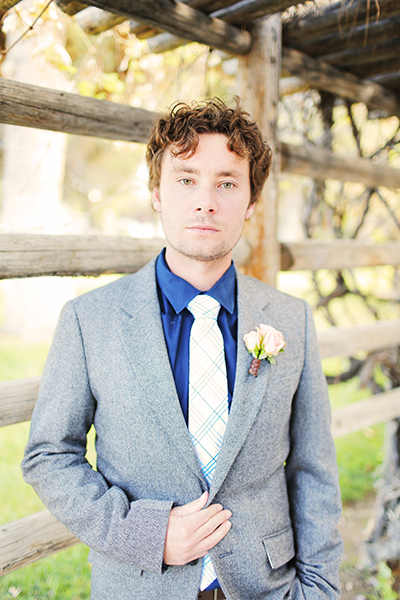 [/one_half][one_half_last]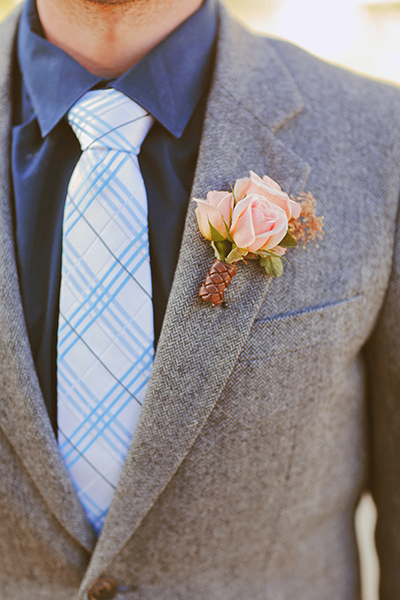 [/one_half_last]
Soft and feminine colors with an elegant Southern font selection were chosen for the wedding invitation. The card was mounted on a kraft paper for depth, tactility, and dimension.
A coordinating menu card complete with monogram.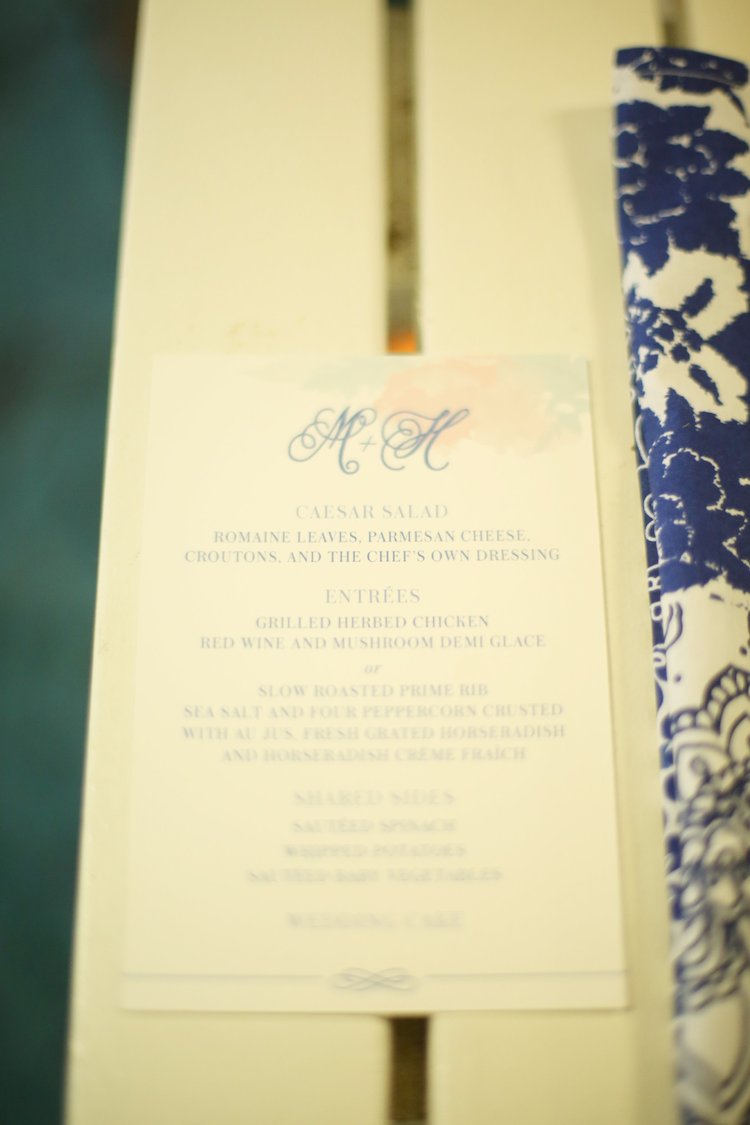 "When you choose to have a wedding with Southern influences, there's a good chance that your venue will be in a farm setting with a gorgeous barn with grassy knolls as backdrops," Courtney says. For a unique dining experience, have your guests dine inside the barn and use hay bales (along with sofas and coffee tables) to create a lounge-type environment.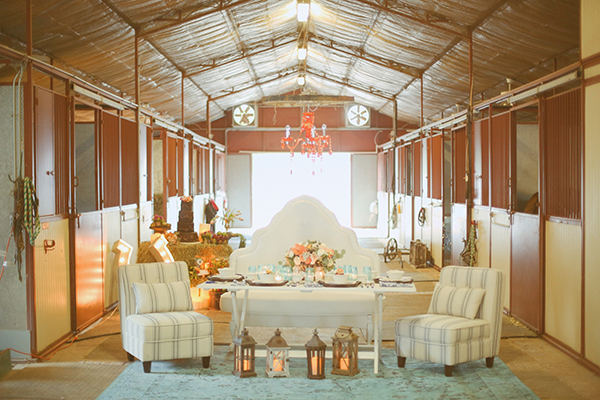 [one_half]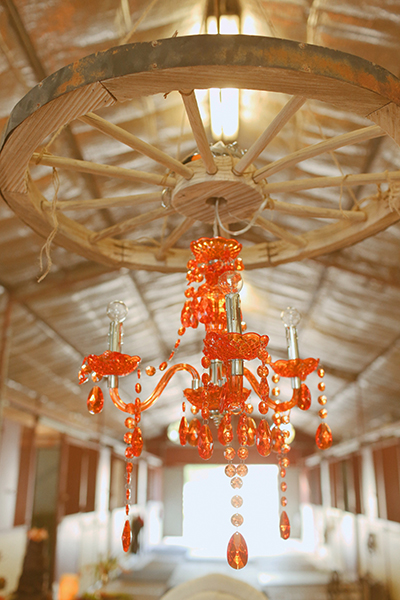 [/one_half][one_half_last]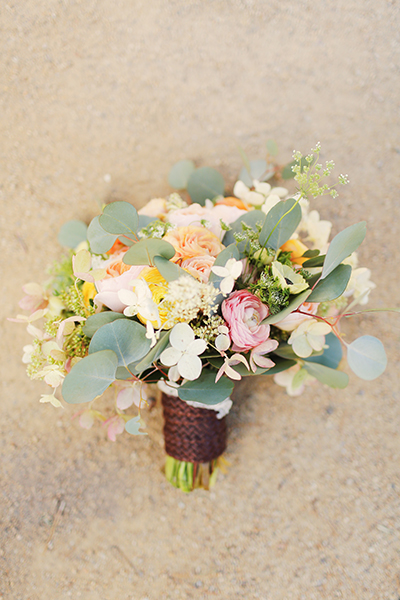 [/one_half_last]
Does your venue permit using candles? If so, then light up your big day with vintage lanterns and homemade turquoise mason jars ("Tint mason jars with food coloring, or buy them pre-colored, to create candles that match your color palette").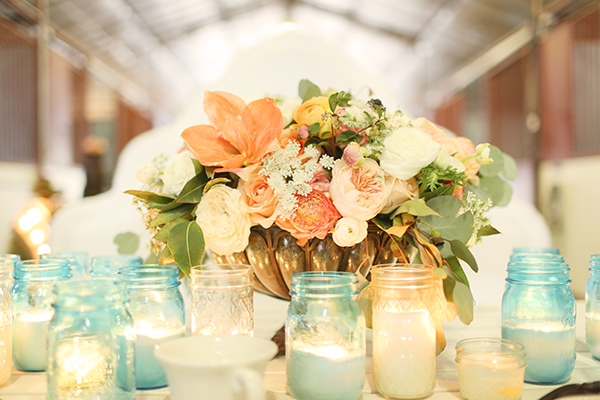 "We think it is so important to add your personality into your wedding by both being a part of the design process and letting your loved ones participate in the end results," Courtney says. Enlist your family to help bake pies for your dessert stand or make homemade jam or brew for the guest favors. You could also dress up the affair by having guests wear hats reminiscent of The Kentucky Derby and British glamour.
These blue suede shoes were hand-painted by an artistic friend.
[one_half]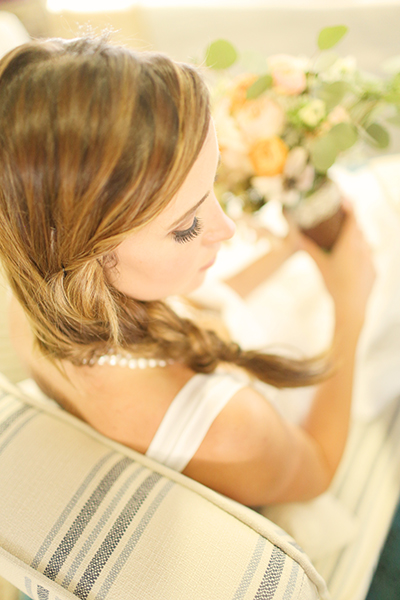 [/one_half][one_half_last]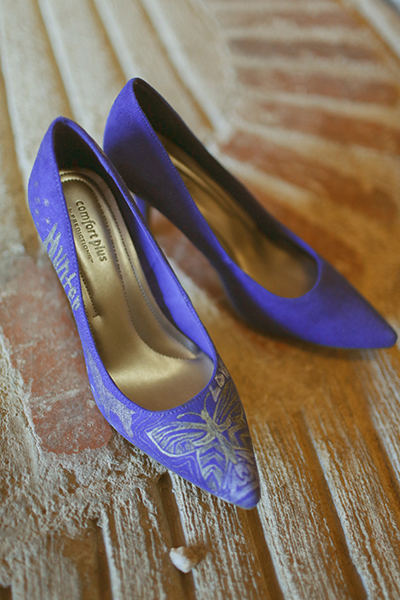 [/one_half_last]
"Place settings are another fantastic place to incorporate earthy elements. We left peaches with delicate florals on each guest's plate as a sweet welcome gift, but you could also swap them out for herbs like rosemary for a simple way to dress up your table," Courtney says.
For more equestrian wedding inspiration, head on over to Bridal Guide Magazine. But first, one last gem…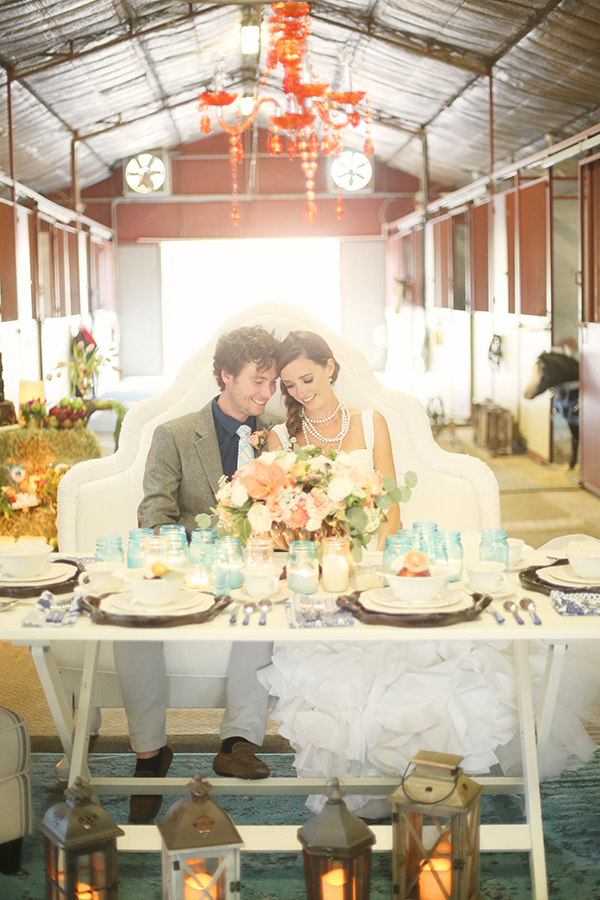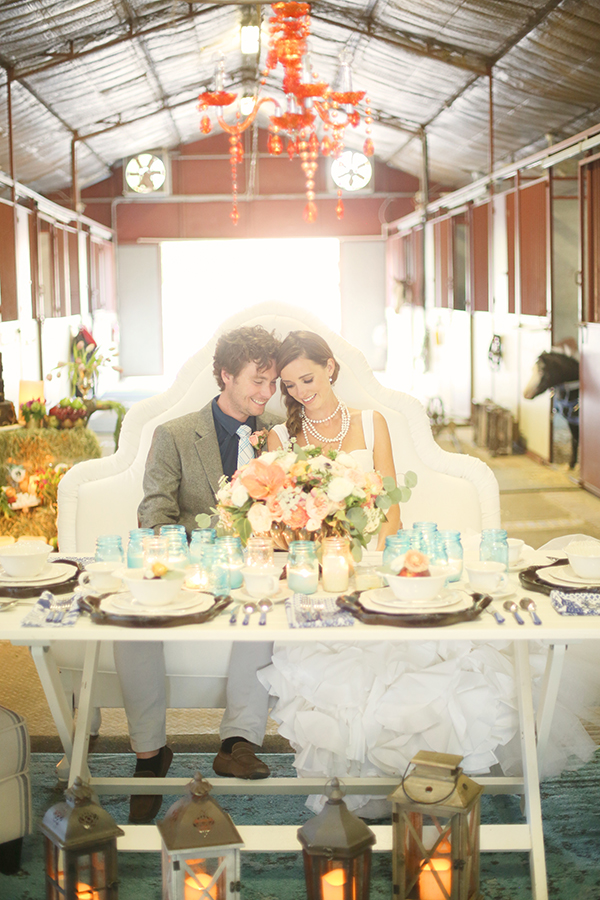 Comments