<< BACK TO BLOG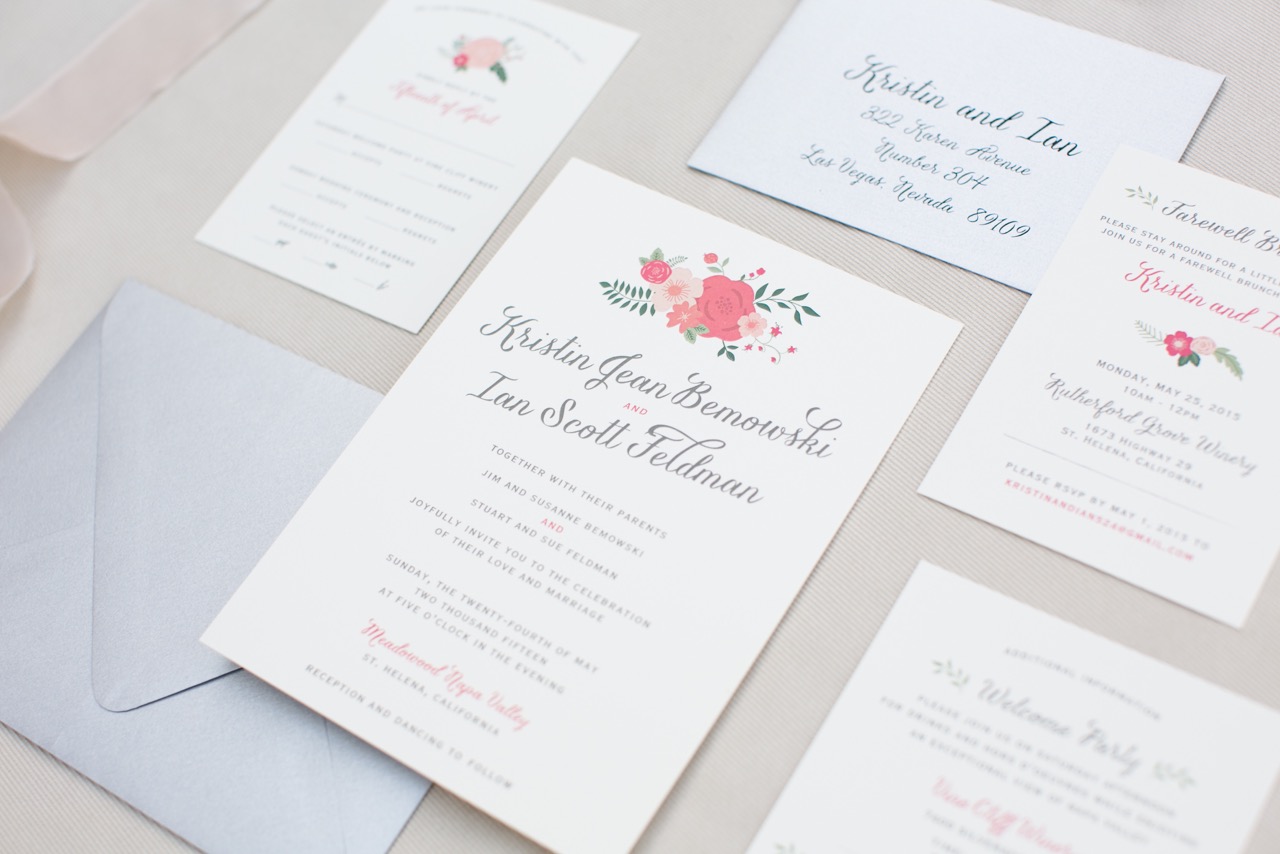 Modern meets vintage with these floral wedding invitations, creating a timeless look. We designed these couture wedding invitations for our clients, Kristin and Ian. They were very involved and particular (in a good way!) throughout the whole process.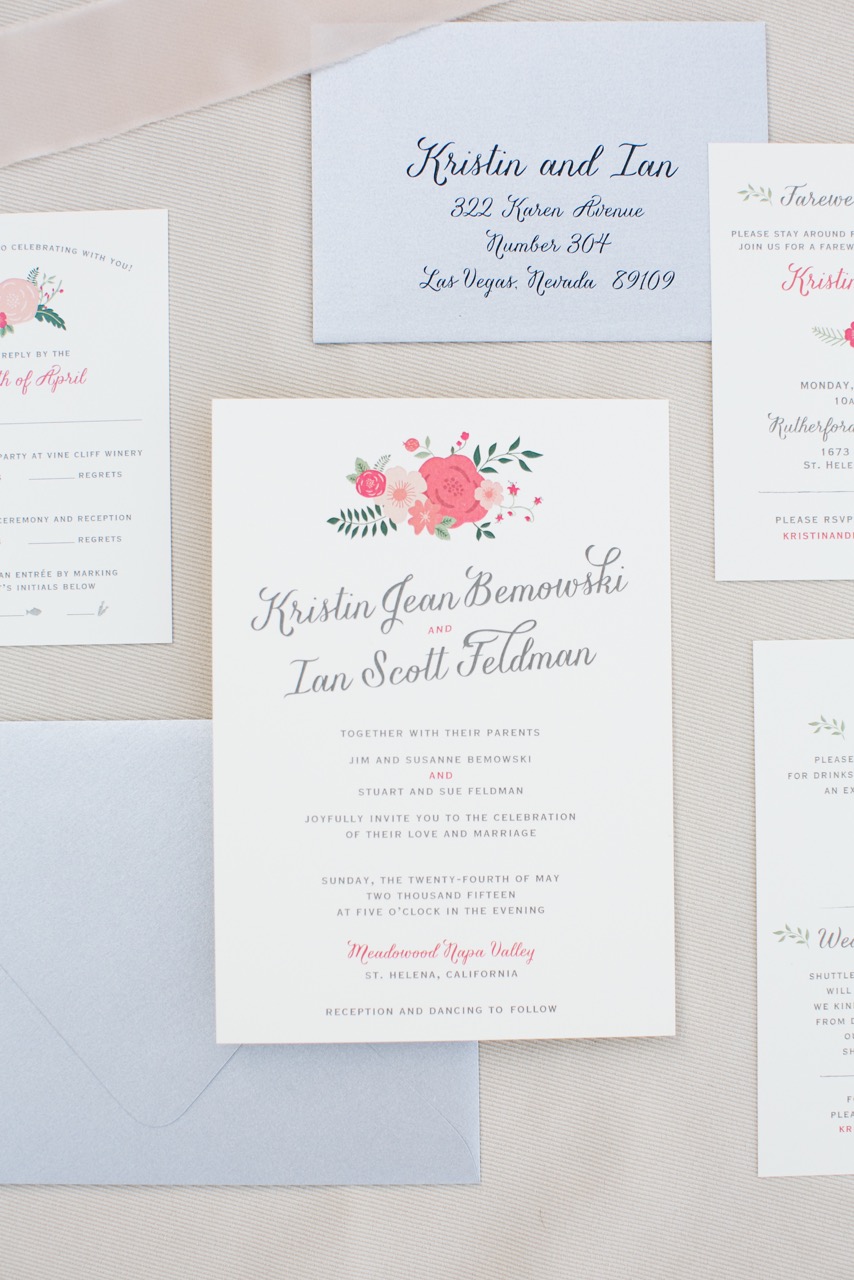 Kristin first became acquainted with us through an online search. After finding us on the web, she contacted us in regards to her wedding invitation design. From there, we got to work bringing their ideal invitation to life.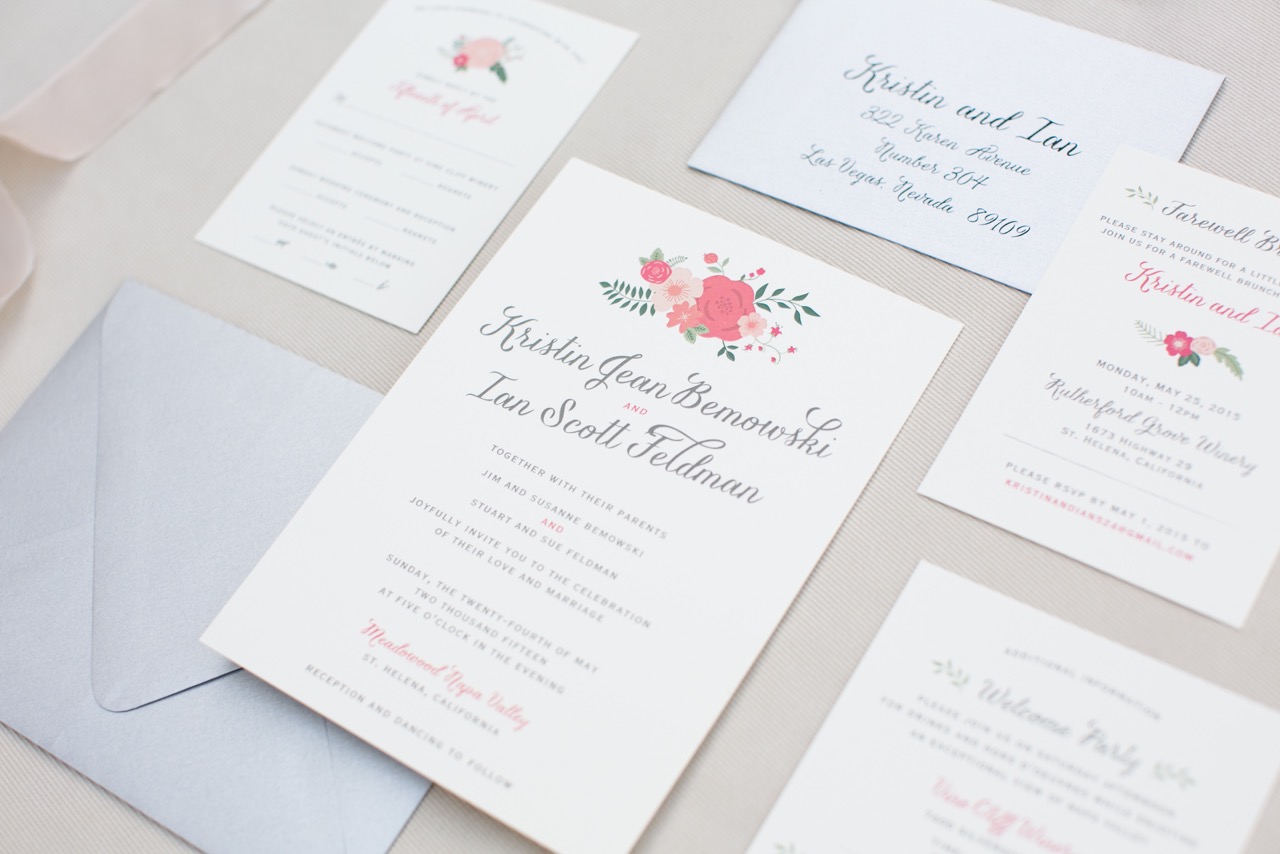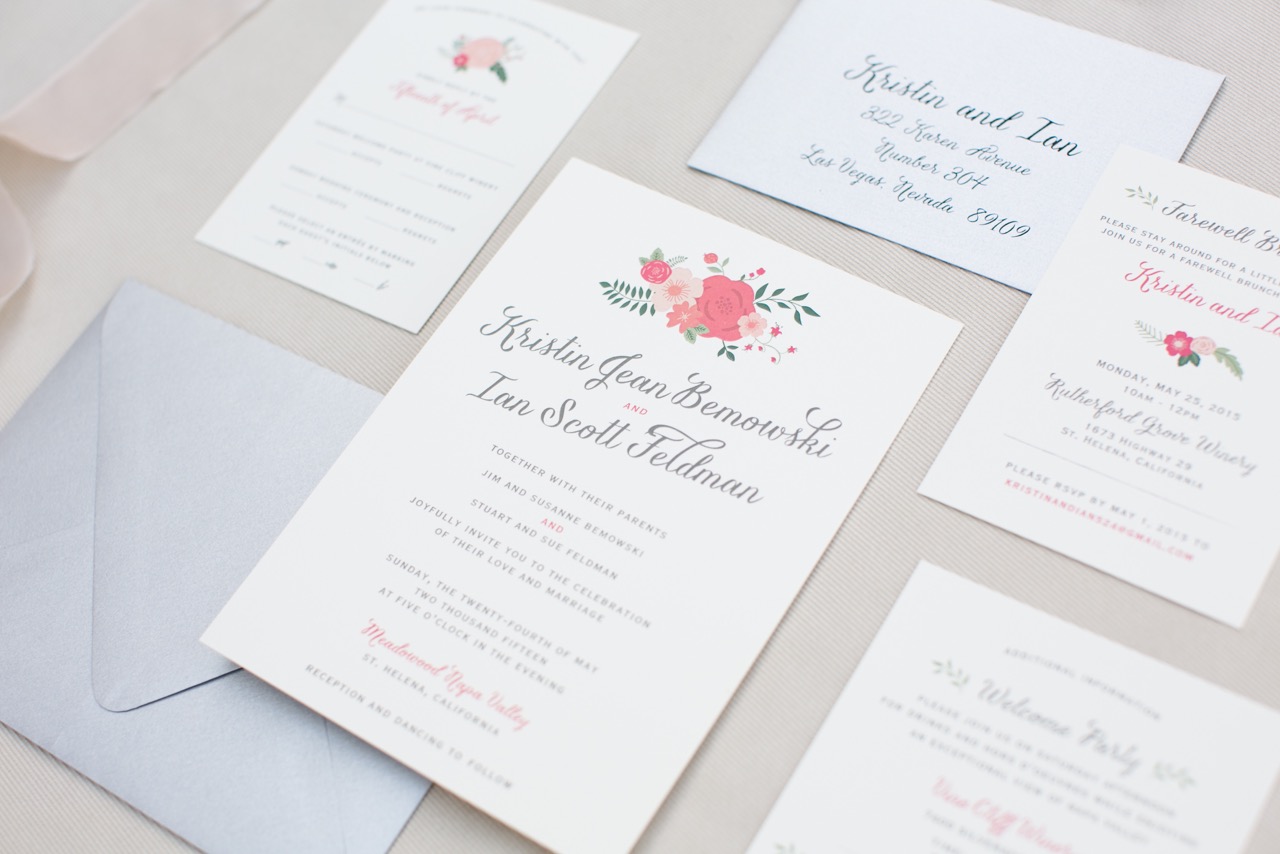 We created a card for Kristin and Ian that grasped the modern vintage feel she was looking for. Although they wanted something vintage, she also wanted her invitations to feel modern and fresh. We achieved a script font that has a hand calligraphy feel. We designed her cards with fun illustrated floral elements, unlike your typical vintage floral invite with traditional flowers. And because we suited the flowers in a bright palette of bold pinks and vibrant greens, the colors pop right off the natural white stock.
The vivid colors and the muted neutrals make the perfect pairing for these crisp contemporary vintage wedding invitations.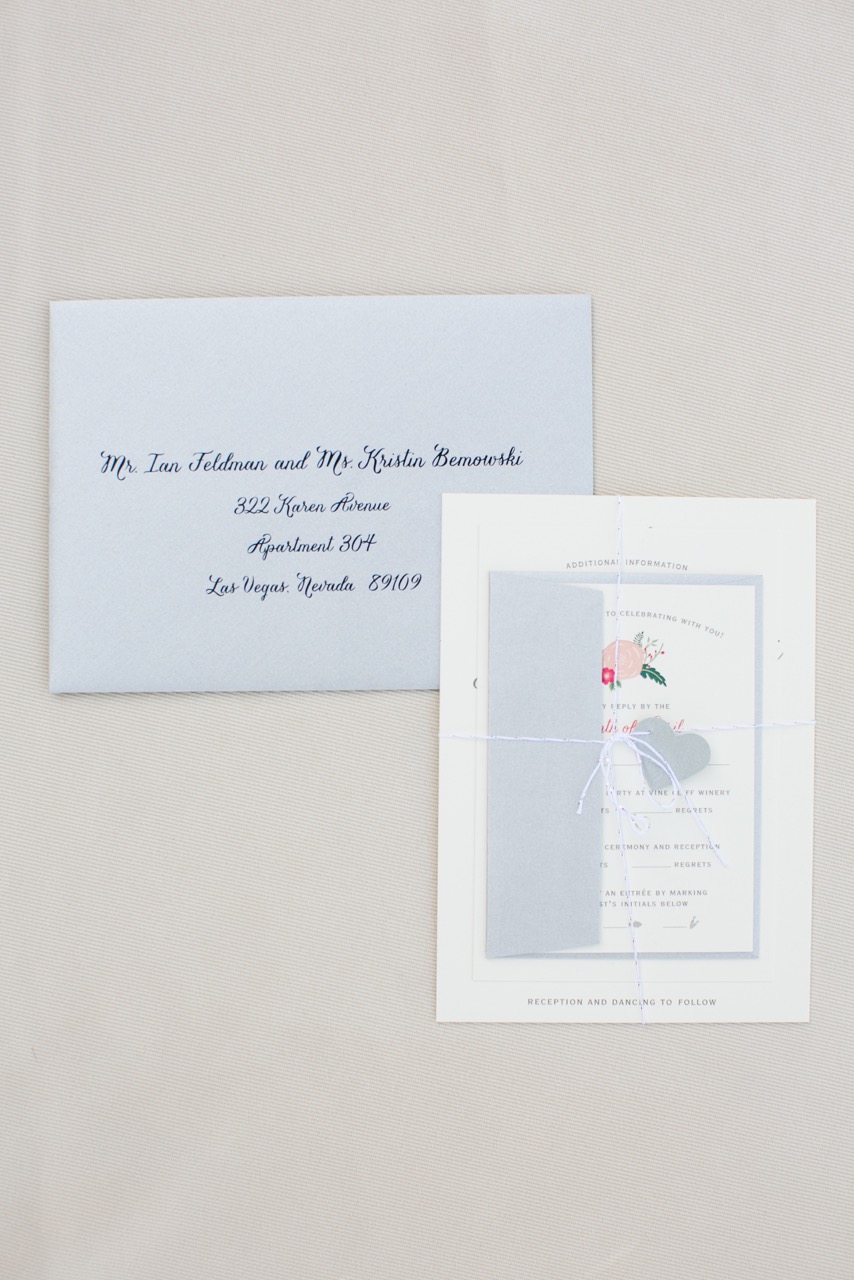 Here at Paper and Home, we find the experience of receiving and opening an invitation absolutely priceless. The couple added a few simple elements for a finishing touch. The couple packaged the cards with a light string and a delicate heart cut out. They placed the bundle in an elegant silver shimmer envelope to finish the wedding invitation set.
Thank You!
We would like to thank Jessica Burke Photography for sharing these photos of Kristen's Modern Vintage Floral Wedding Invitations. Jessica Burke is an amazing photographer based out in San Fransisco. Her work is phenomenal and she specifically has an eye for capturing the rich tones in the moments of a wedding.
Comments