<< BACK TO BLOG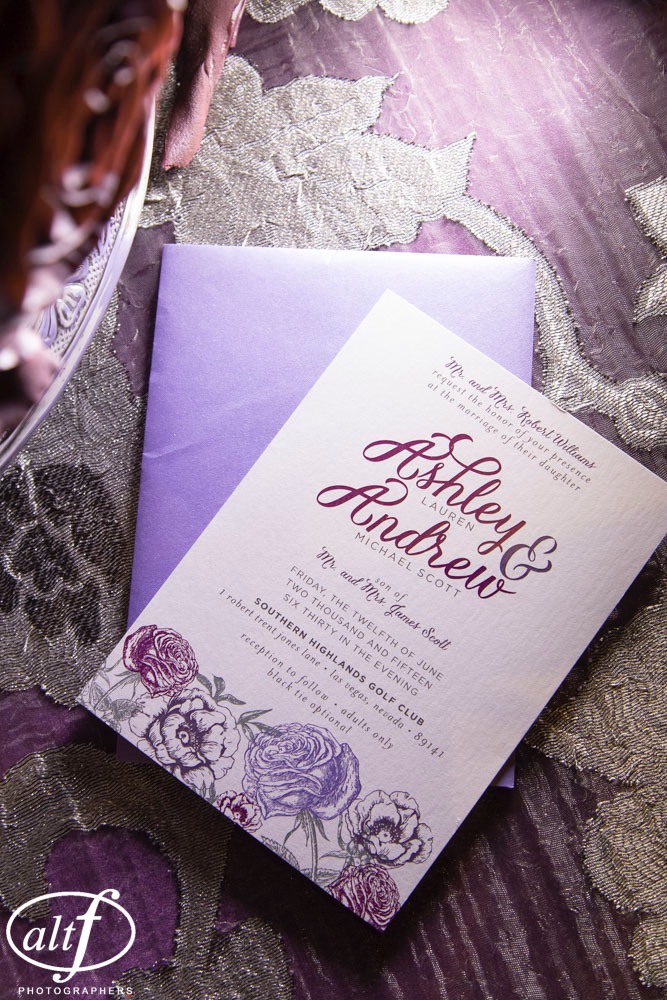 Who says you can't mix and match patterns and designs? With these floral and lace wedding invitations, you get the best of both worlds!
When we first talked to Ashley about her wedding invitation, it was easy to say that she was very passionate about the design process and all of the fine details. She wanted her collection to feel formal with a twist. It was also important to her that her invite set feel cohesive, but for each piece to be recognized individually.
Ashley's elegant floral wedding invitations were printed on pearl shimmer stock, with the bottom of the invitation lined with floral etching-like artwork. These florets were pulled from, ironically, the Ashley Collection in our Ready-to-Order line. The floral buds are set in monochrome shades of deep purples.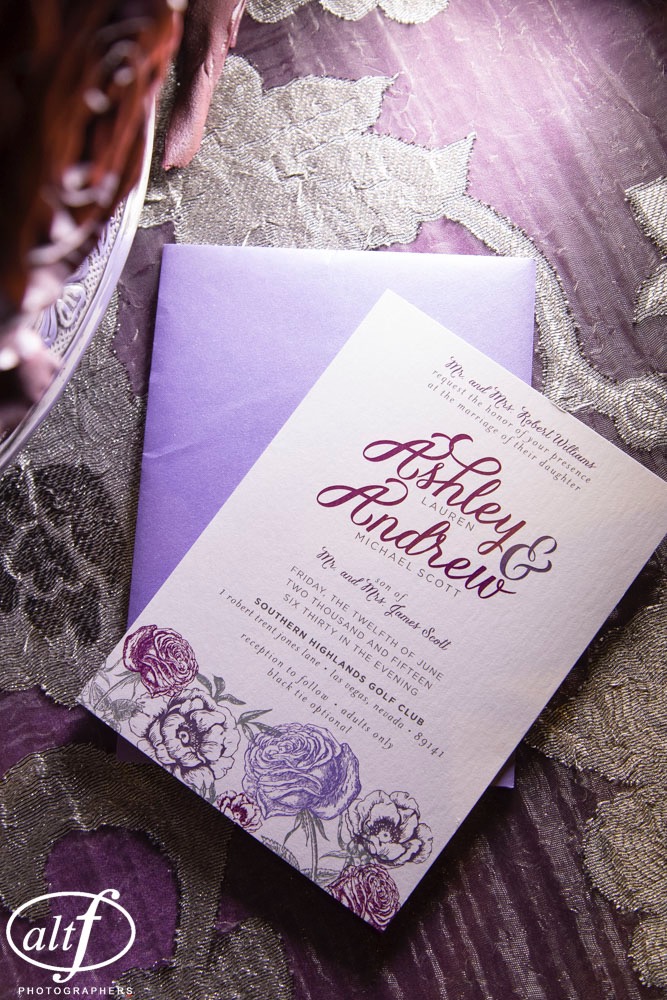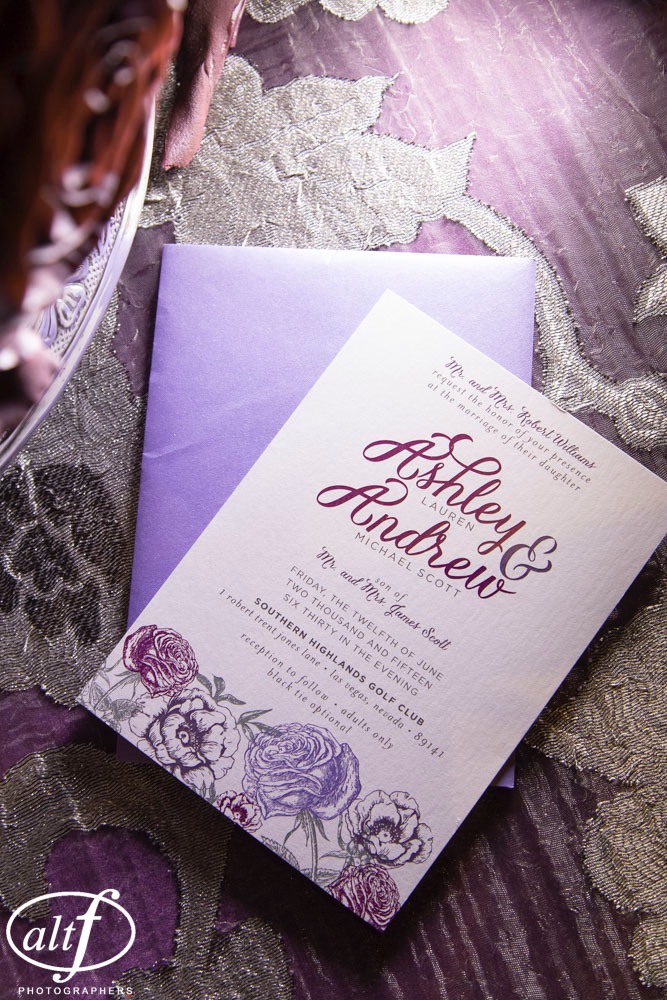 In contrast to the antiqued floral line drawings, the couples' names are in a modern brush-like script font. At the beginning of the design process, Ashley had mentioned that font selection was also important to her. She requested an angled script font for her names with a whimsy calligraphy style. We knew that this would be the perfect font for her wedding invitations. The names stand out boldly at the top of the invitation in a deep plum.
Ashley also liked contrasting patterns and texture, so we wanted to showcase that throughout the different elements. A bellyband (not shown) was added to her invitation to give her a lovely layering effect.
 We incorporated bold stripes, and a lace pattern in complimenting colors throughout her suite, along with floral elements.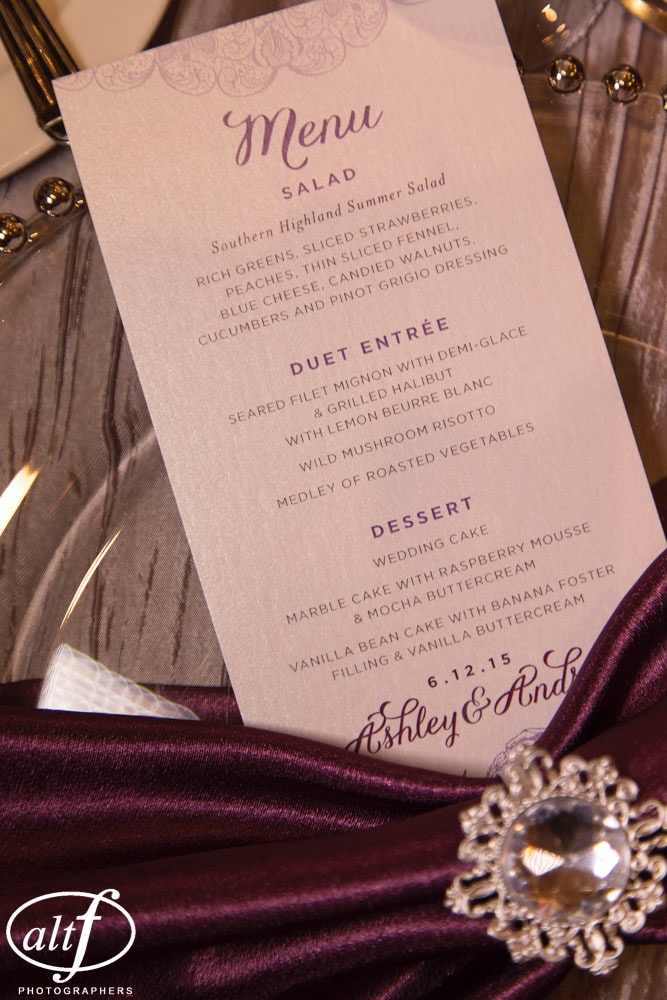 Following the invitation, our team designed these elegant menus for Ashley. At the top of the menu, we placed and an intricate lavender lace design. These menus follow suit in the same pearl shimmer stock and rich purple inks to compliment her other stationery pieces.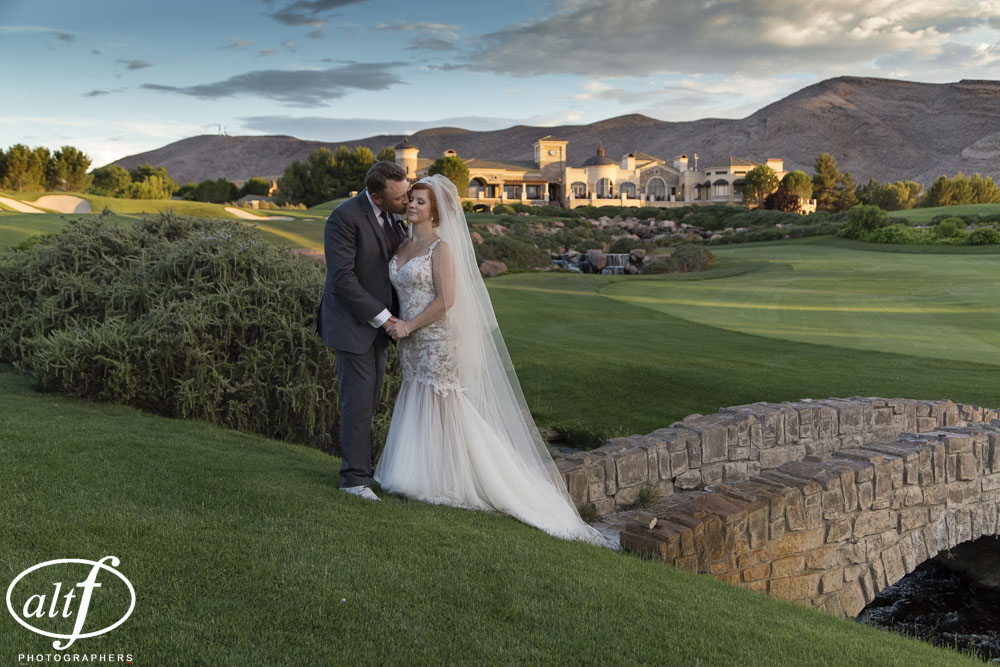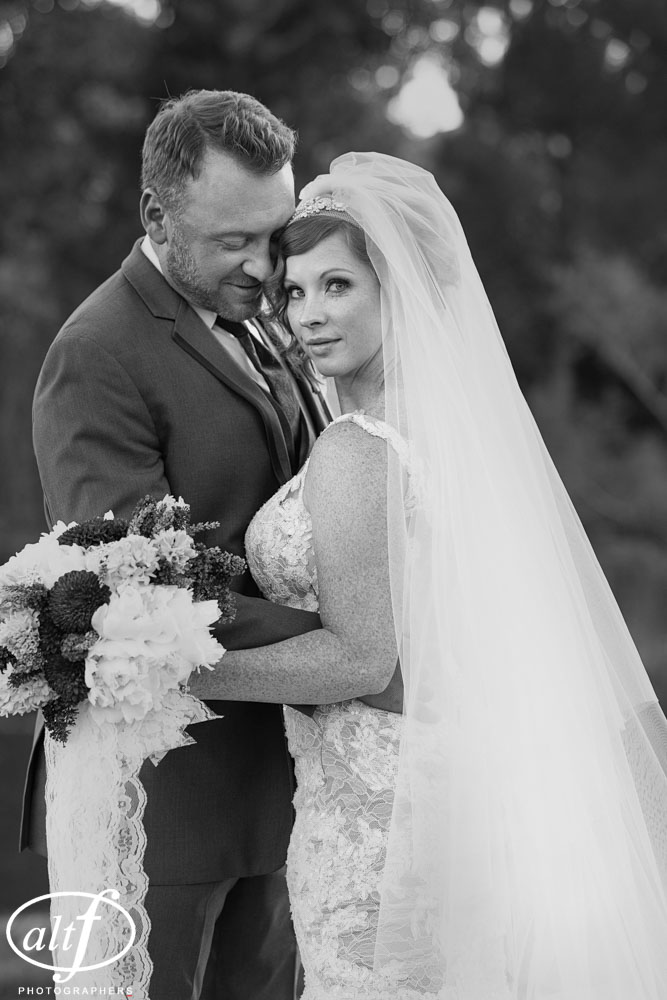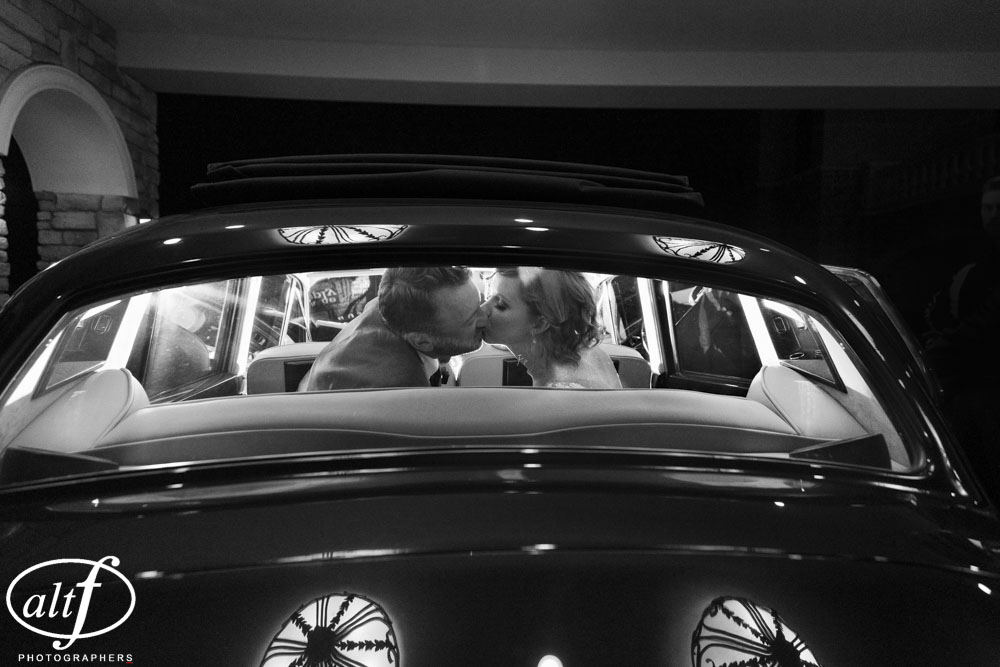 Drew and Ashley happily celebrated their big day at the Southern Highlands Golf Club. We are so honored to be able to contribute to their day with these floral and lace wedding invitations!
Thank You
These are just a few of the captured moments at Drew and Ashley's wedding. We would like to thank our friends at Alt F Photography for sharing these beautiful photos with us. Check out their blog for more!
Comments