<< BACK TO BLOG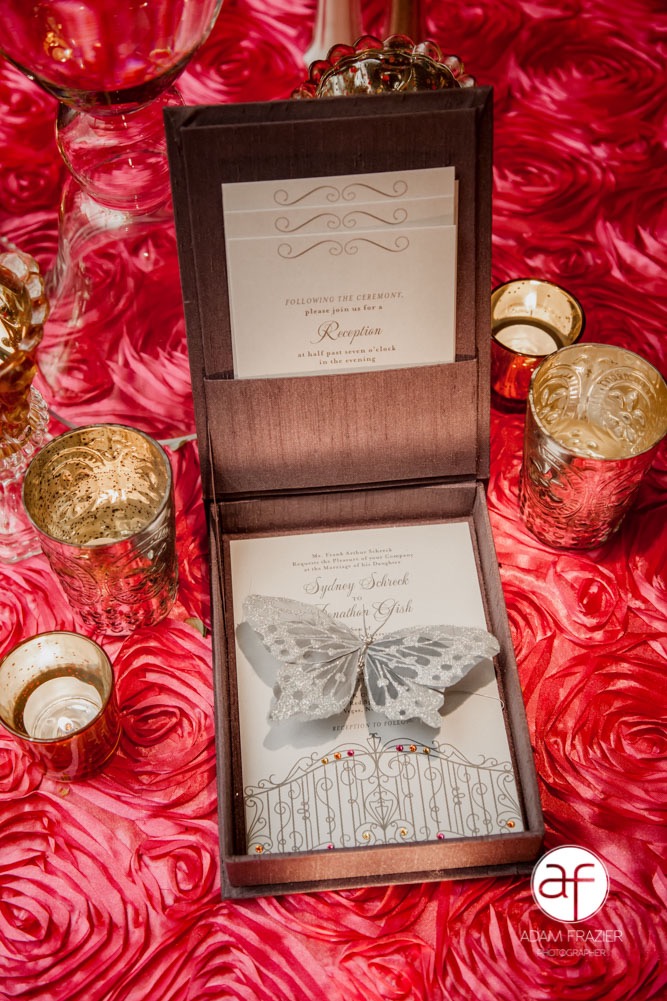 We'll always remember Sydney and Jonathan, and not just because of her gorgeous boxed jeweled wedding invitations. We remember when Sydney first came by our home studio in 2012 for engagement announcements. She was so sweet and soft spoken, but confident and levelheaded.
We worked together over a period of time and watched her wedding develop into an ornate and glamorous affair, thanks in part to luxury wedding planner, Jerri Woolworth. Jerri had a vision for Sydney and Jonathan's wedding. One that can't be summarized in words alone.
Thankfully, Adam Frazier Photographer shared some images of the jeweled wedding invitations and other ornate wedding stationery with us. The backdrop to the photos gives you a peek into the wedding's lush, elaborate, and luxurious design, with no shortage of luster and shine.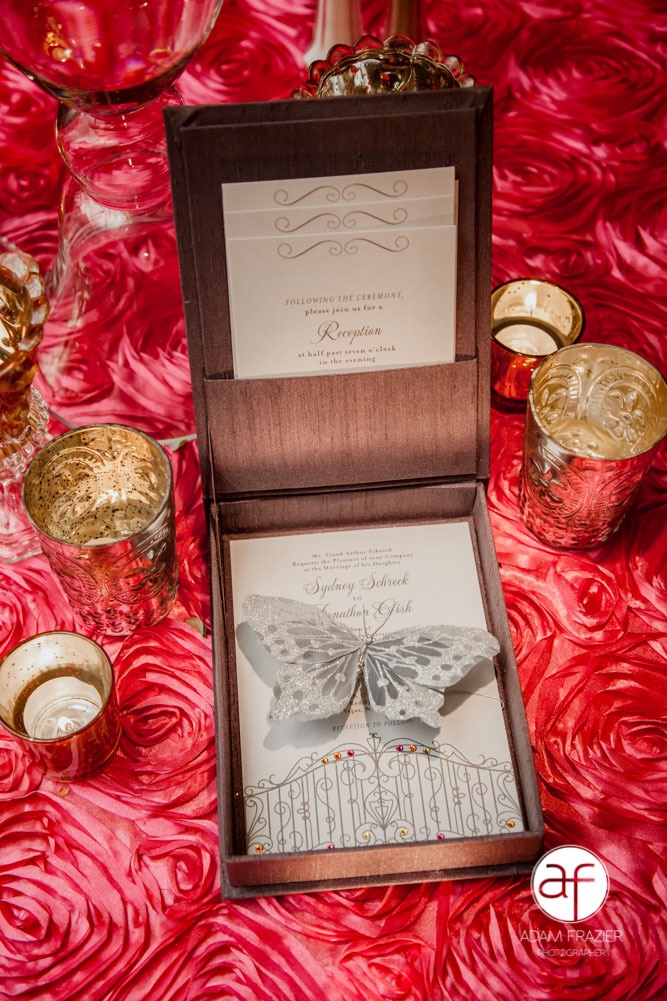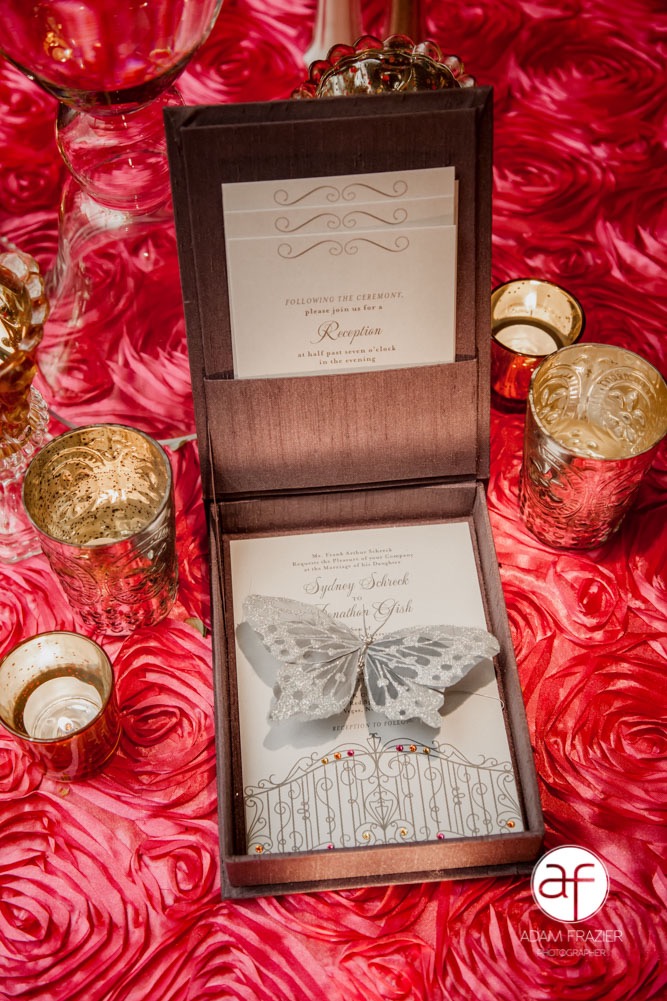 The invitation featured an ornate gate design, setting the tone for the wedding. As guests arrived at the ceremony at Red Rock Country Club, they entered through a beautiful gate before being seated. To add to the fairy tale wedding invitations, jewels of purple, orange, and yellow danced along the gate. These jewels were once again featured on the wedding menu cards, framed and placed on a large jeweled charger and topped with the same shiny butterfly the guests first saw in their boxed wedding invitation.
The gate theme carried over to the wedding place cards, this time with a pop of red to match the stunning table linens.
Sydney and Jonathan also had the most magnificent wedding ceremony programs. They were a gatefold design, which was a nod to the overall theme. The script letters on either side are so elegant. This is truly a keepsake ceremony program.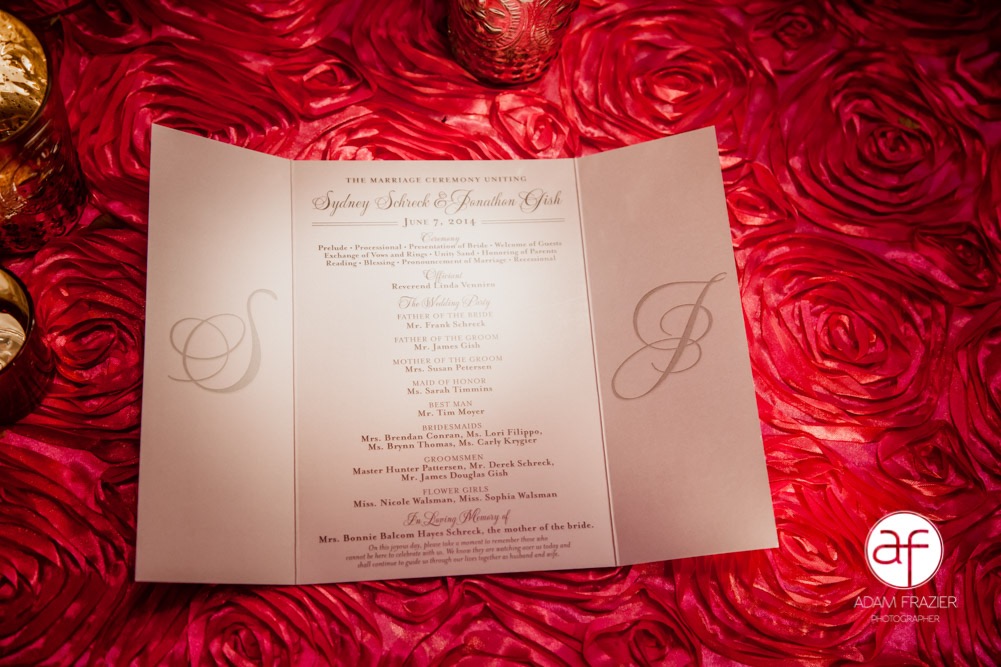 Comments