<< BACK TO BLOG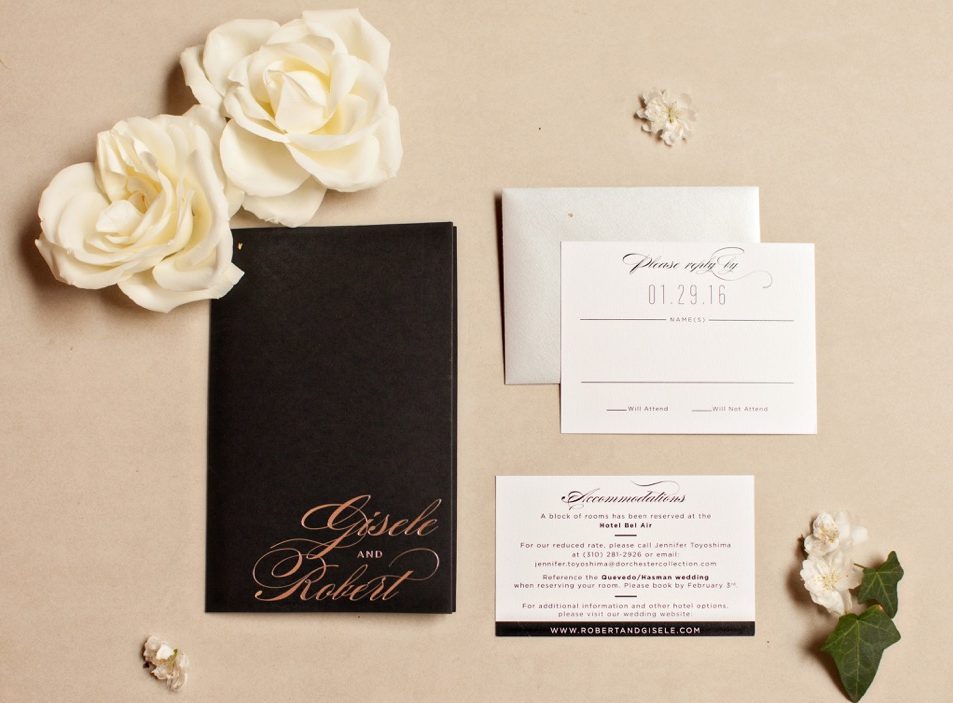 These luxurious wedding invitations are elegant and timeless.  The bride, Gisele, came to us knowing exactly what she wanted for her wedding stationery – a sophisticated, Hollywood Glam design with crisp black and whites, and a touch of shimmer. The classic black and white style was accented with silver foil throughout, adding just the right amount of flair.
These stunning wedding invitations are guaranteed to receive all the "oohs and ahhs."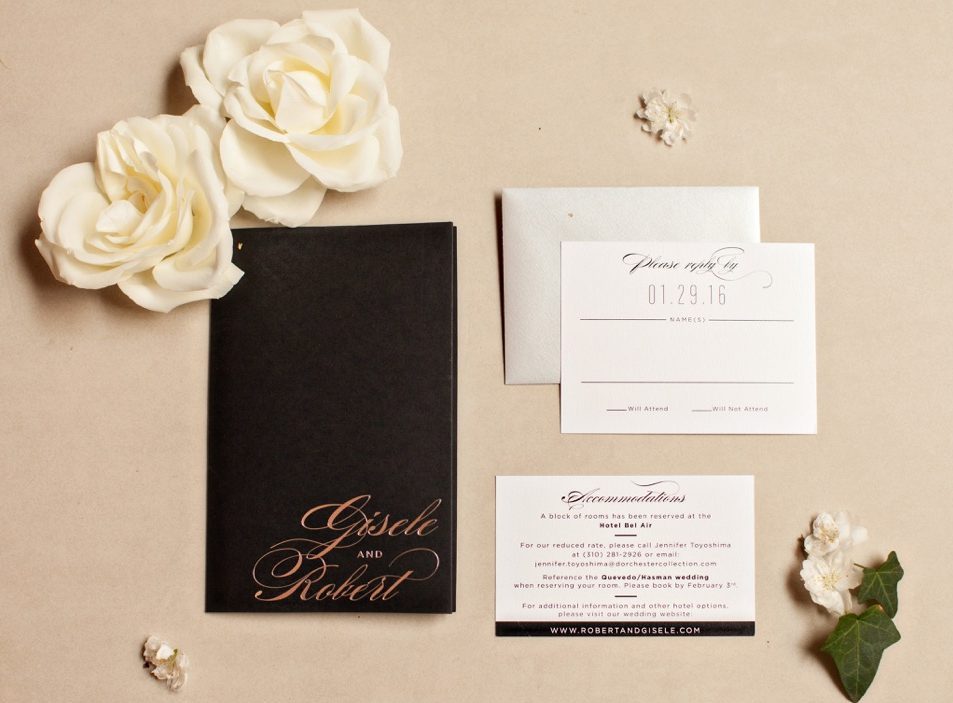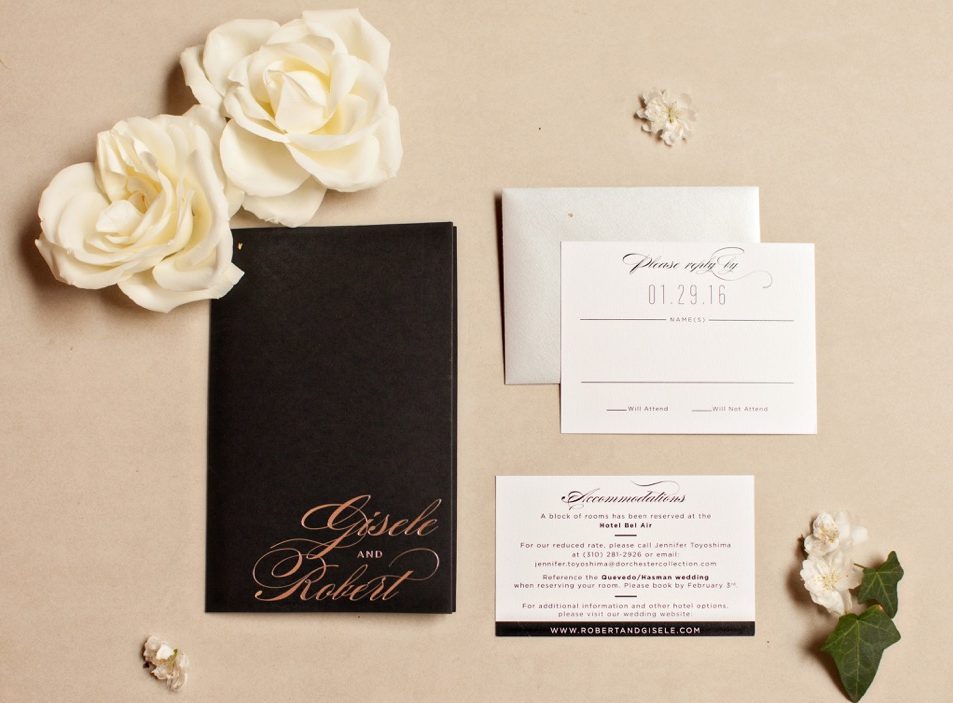 The couple's names were silver foil stamped on the front cover of a matte black pocket folder. Mounted inside the pocket folder was a digital printed pinstriped invite card with silver foil stamped accents. A digital printed reply card and accommodations card completed the set.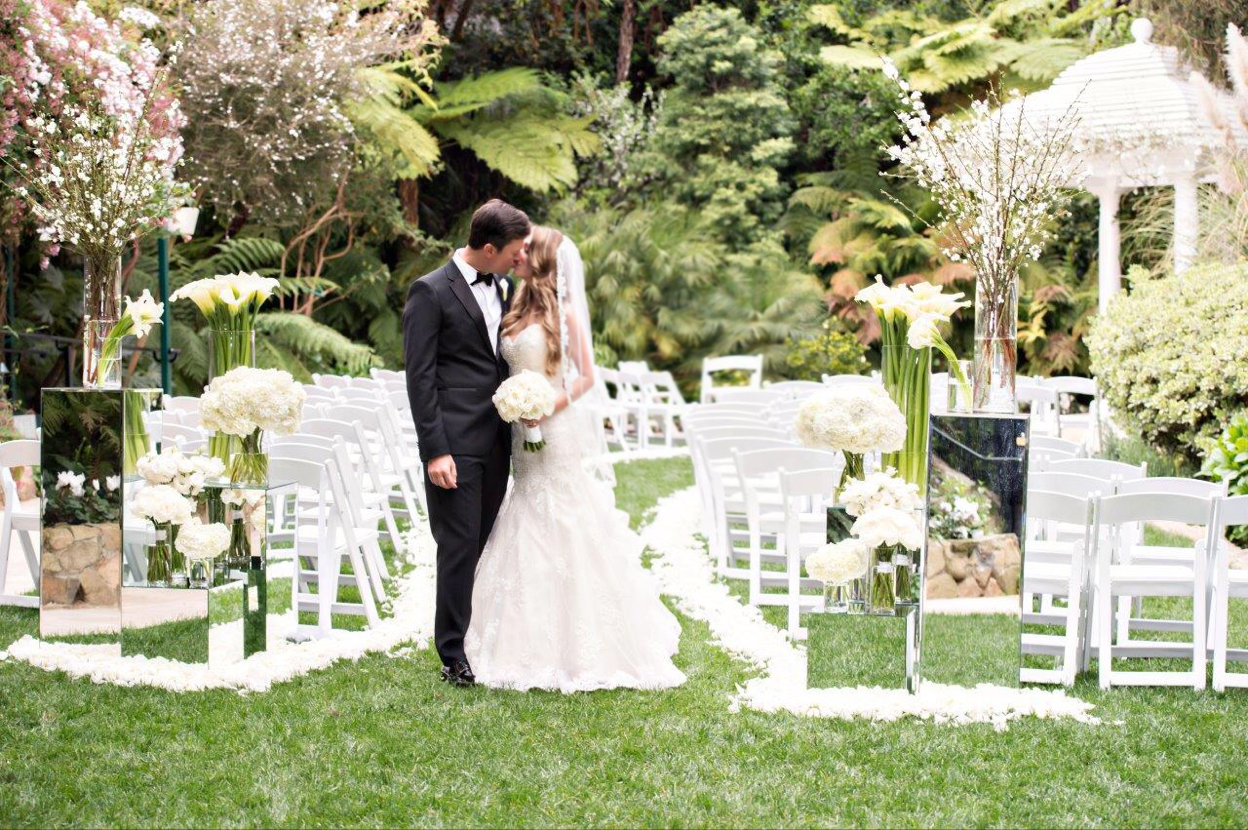 The wedding took place at Hotel Bel-Air, a charming boutique hotel in Los Angeles. It was important to the couple that their wedding stationery reflected the essence of this historic Hollywood venue.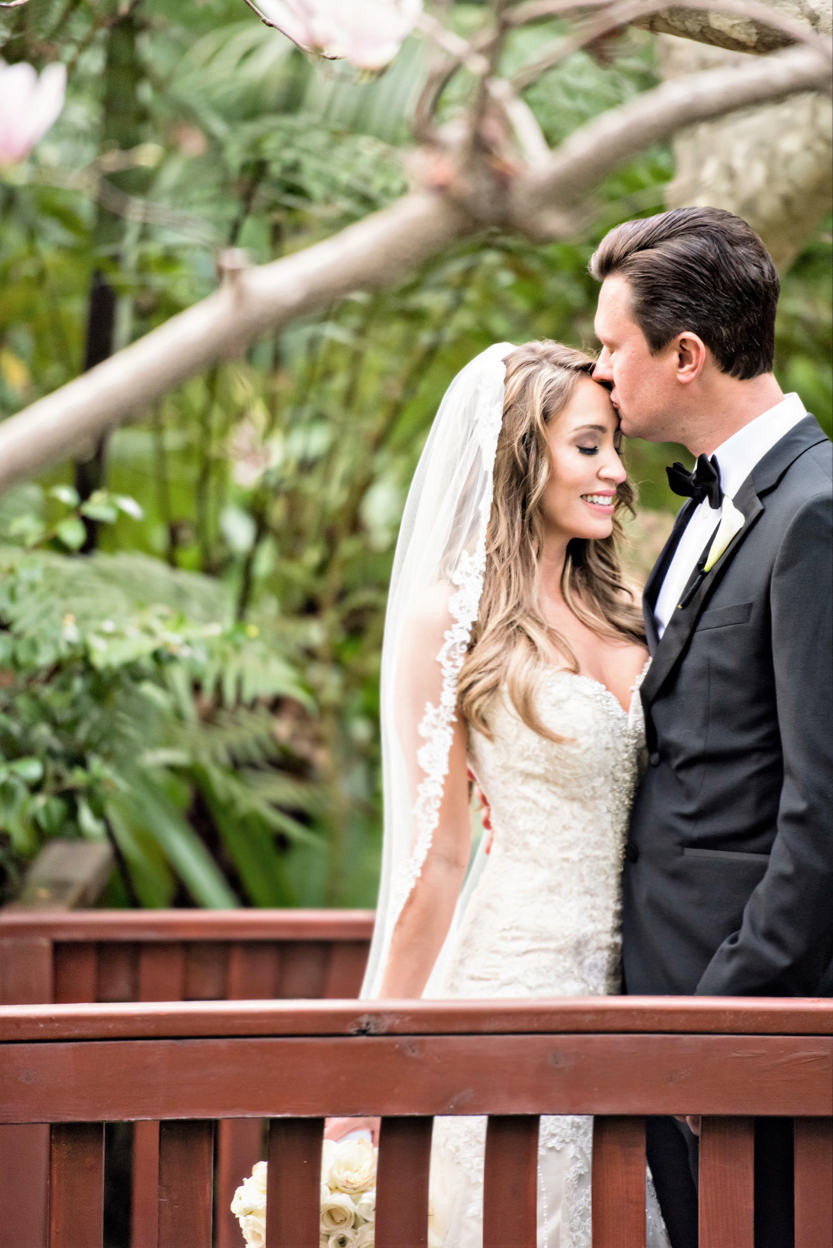 For their wedding reception, we created escort cards that coordinated with the invitations. The bold pinstriped cards were displayed in alphabetical order, making it easy for guests to locate their card and make their way to their designated table.
The back of the escort cards were customized with the couple's names and wedding date. The script fonts were carried over from their luxurious silver foil wedding invitations, making all the stationery items feel cohesive throughout.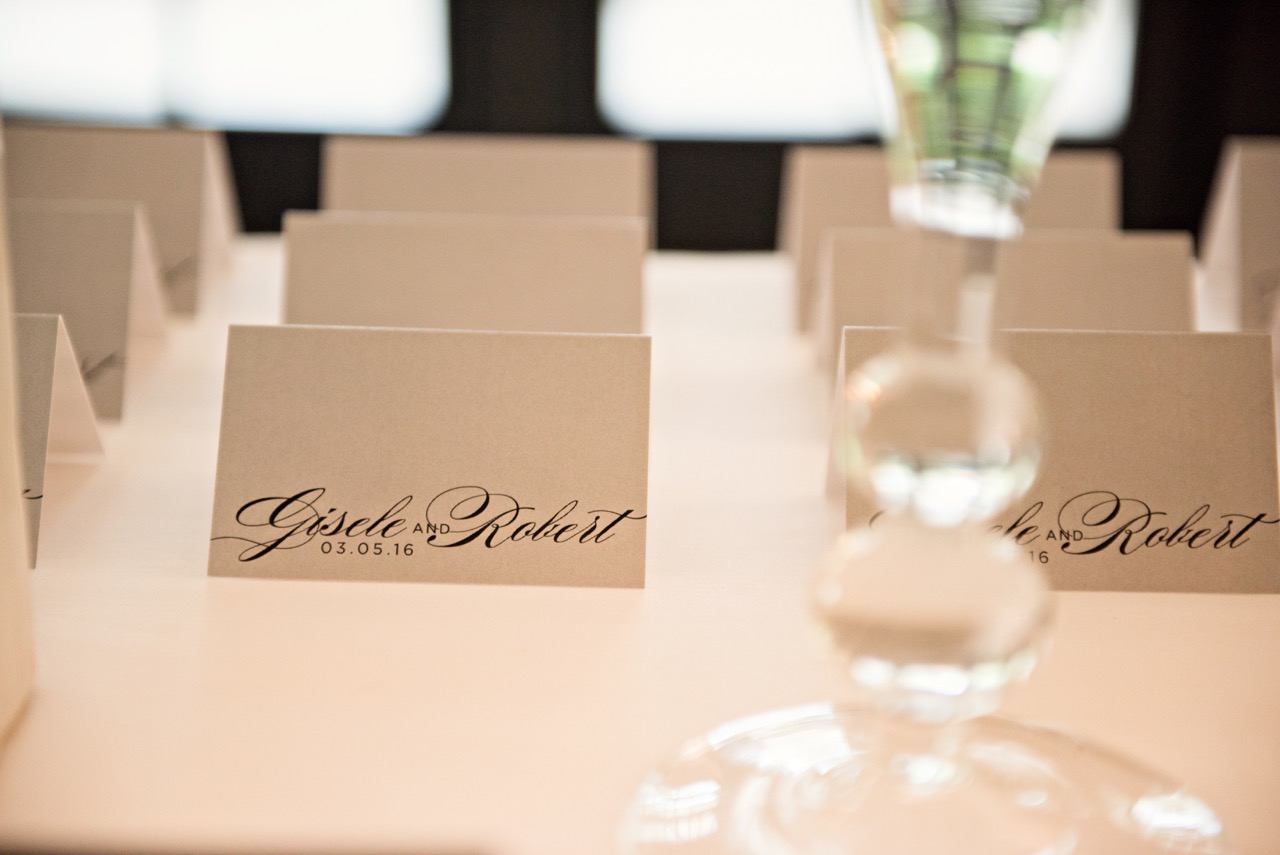 A variety of luscious white florals adorned the table tops, pairing nicely with a framed "Advice and Well Wishes" sign that we created. Guests were encouraged to write personalized notes to the couple, which the newlyweds would read and enjoy after the festivities.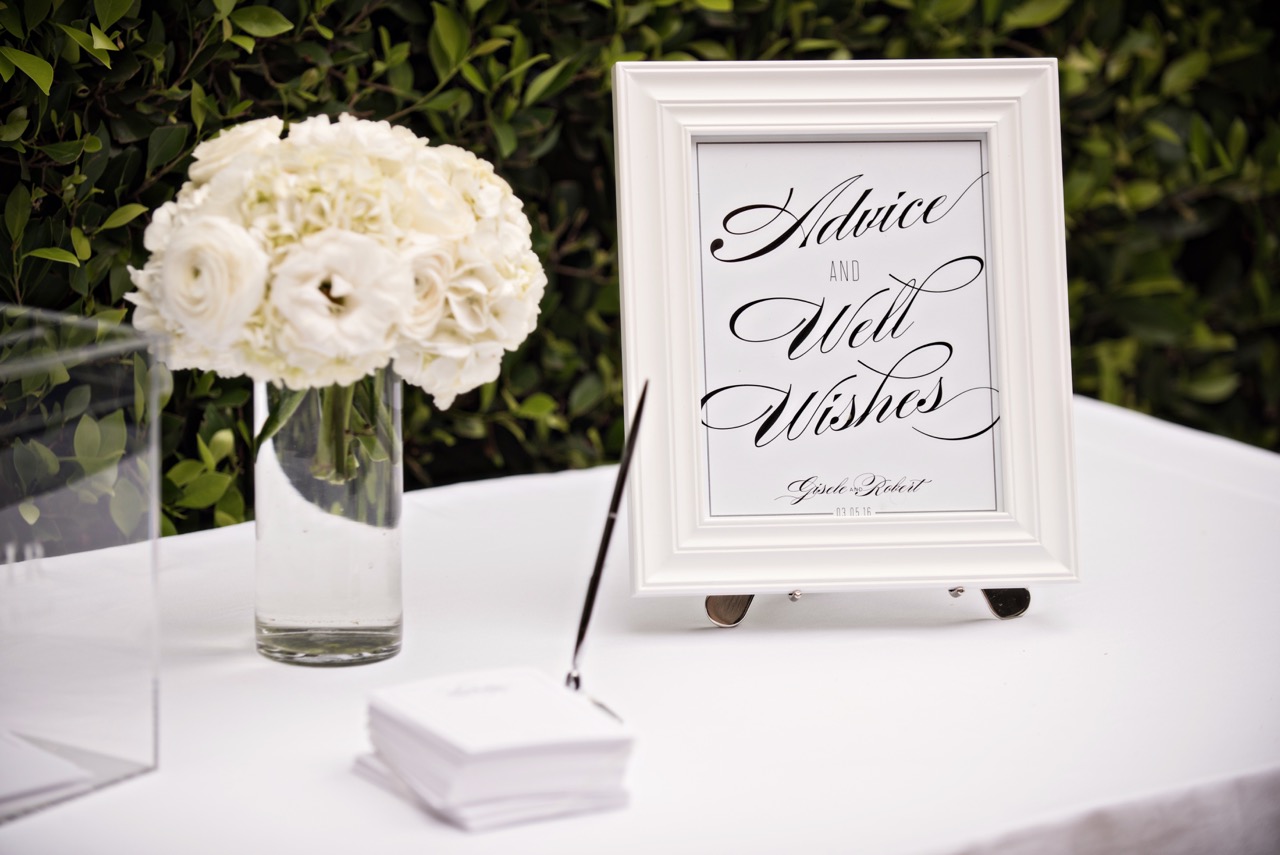 Thank You
Our team at Paper and Home would like to thank Laurie Bailey of Laurie Bailey Photography for capturing these beautiful photos of our luxurious silver foil wedding invitations and stationery items displayed at this lovely wedding. You can check out more of Laurie's work on her website!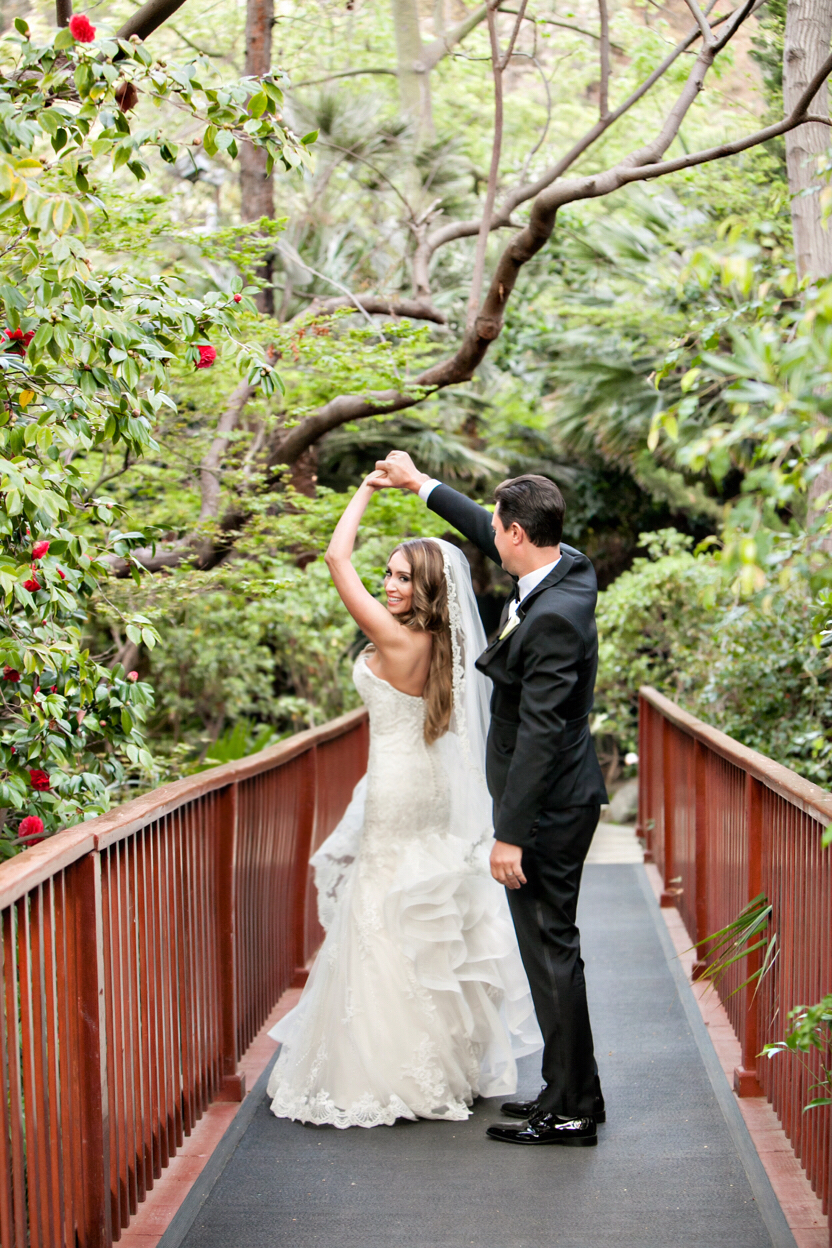 Comments