<< BACK TO BLOG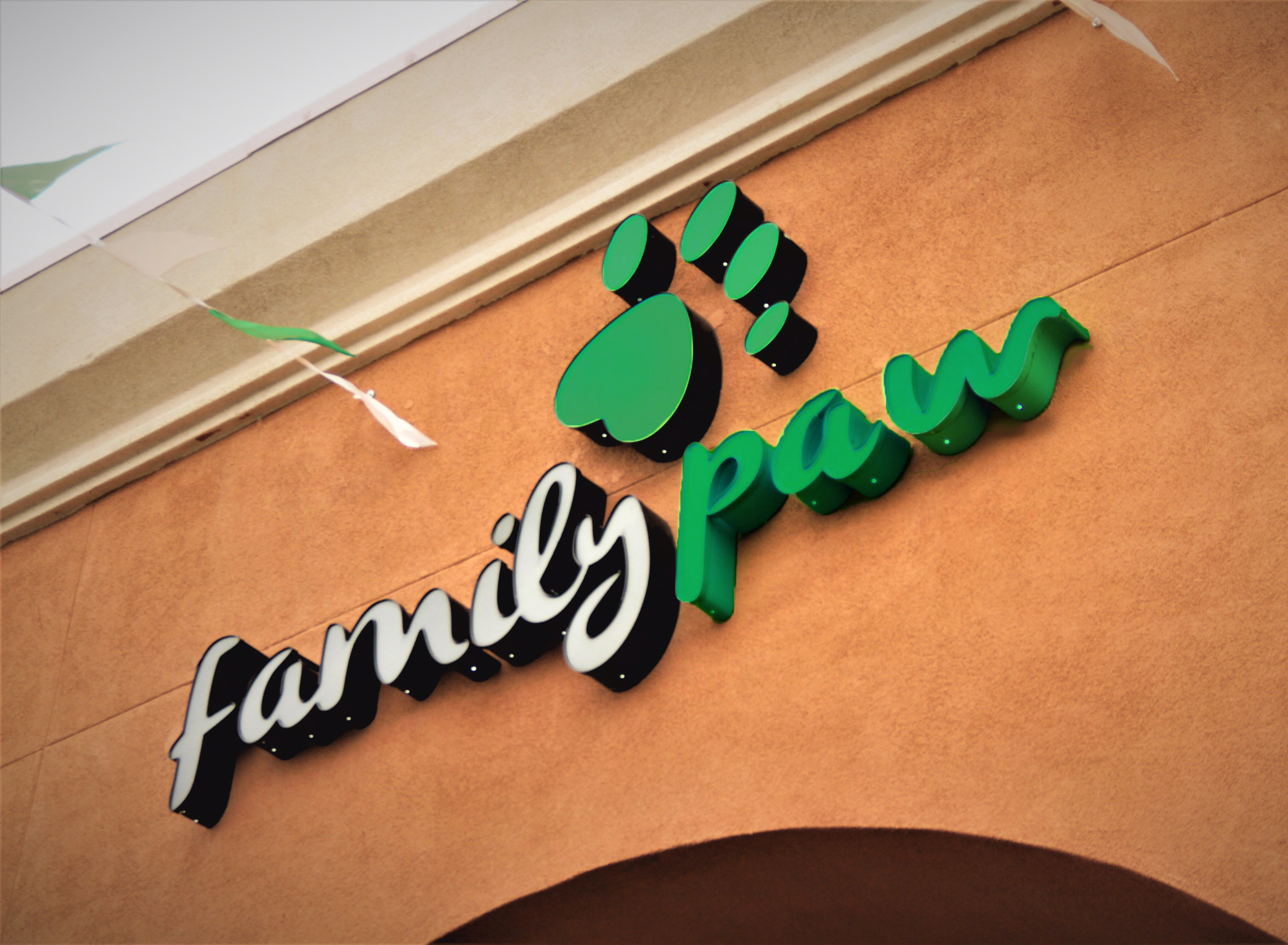 Family Paw is a pet grooming, self-wash, pet lodging, and doggy day care located in Henderson. At the time we met with Family Paw, they were building their business, and excitingly getting prepped for their grand opening. They reached out to Paper and Home to help with the Family Paw logo and branding.
We took a clean and cute approach while emphasizing specific details. The logo embodies a fun upbeat tone, perfect for Family Paw's mission to cater to owners and their furry little family. To deliver that whimsical tone, the logo is focused on the buoyant bold script used. The logo features a paw symbol that is cleverly meshed with a heart shape in a bright playful green.
Once the logo was finalized, we then moved onto designing their business cards, pet report cards, and appointment cards. For these pieces we carried out the playful upbeat look by focusing on their lively green color. On each card, our designs showcase a minimal typographical layout using a formal yet engagingly witty sans serif typeface. And to help aid the clean look, elements on the cards are set in the green color found in the logo.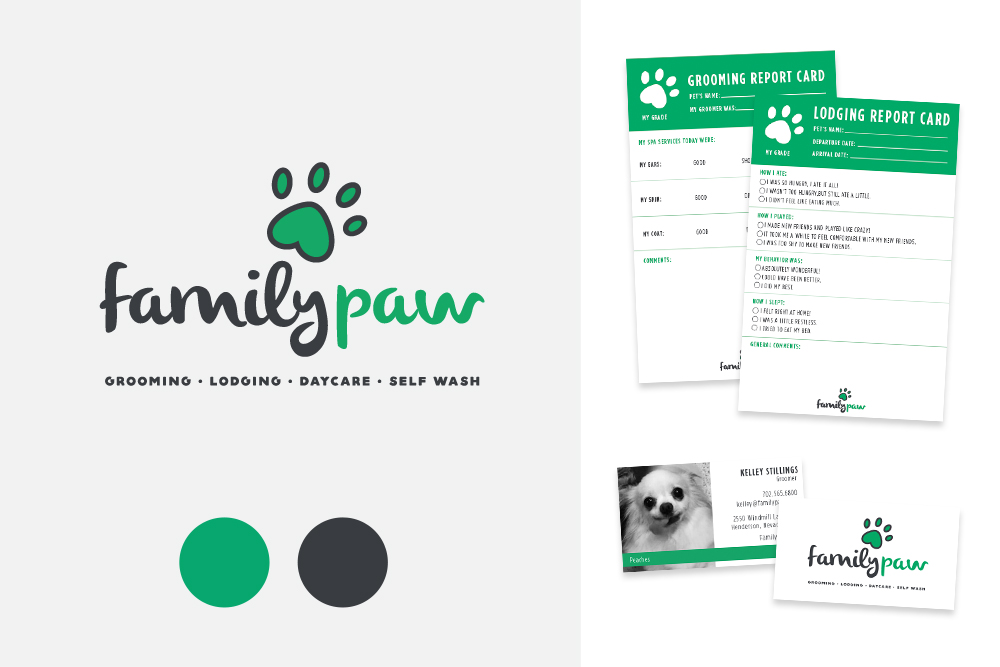 The good folks at Family Paw used the logo is a variety of ways. Our favorite was the little cut-out of the heart shaped paw at checkout.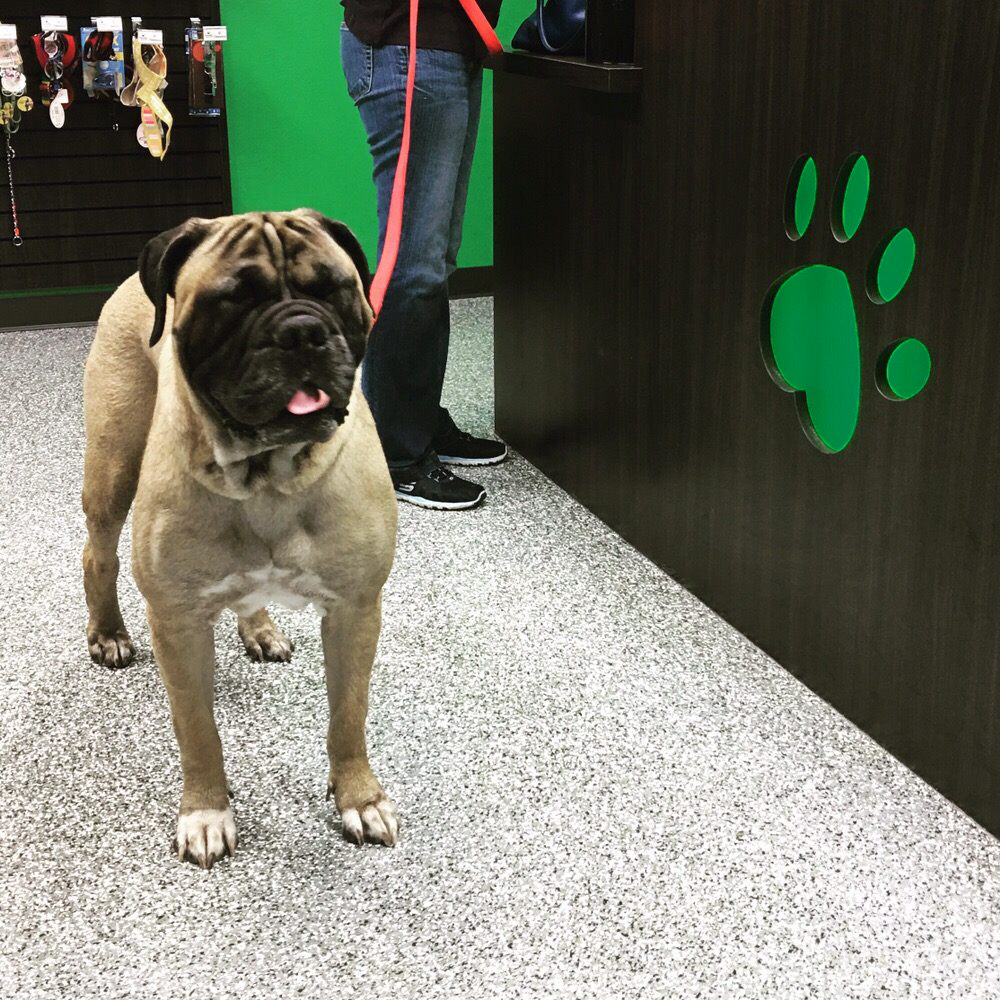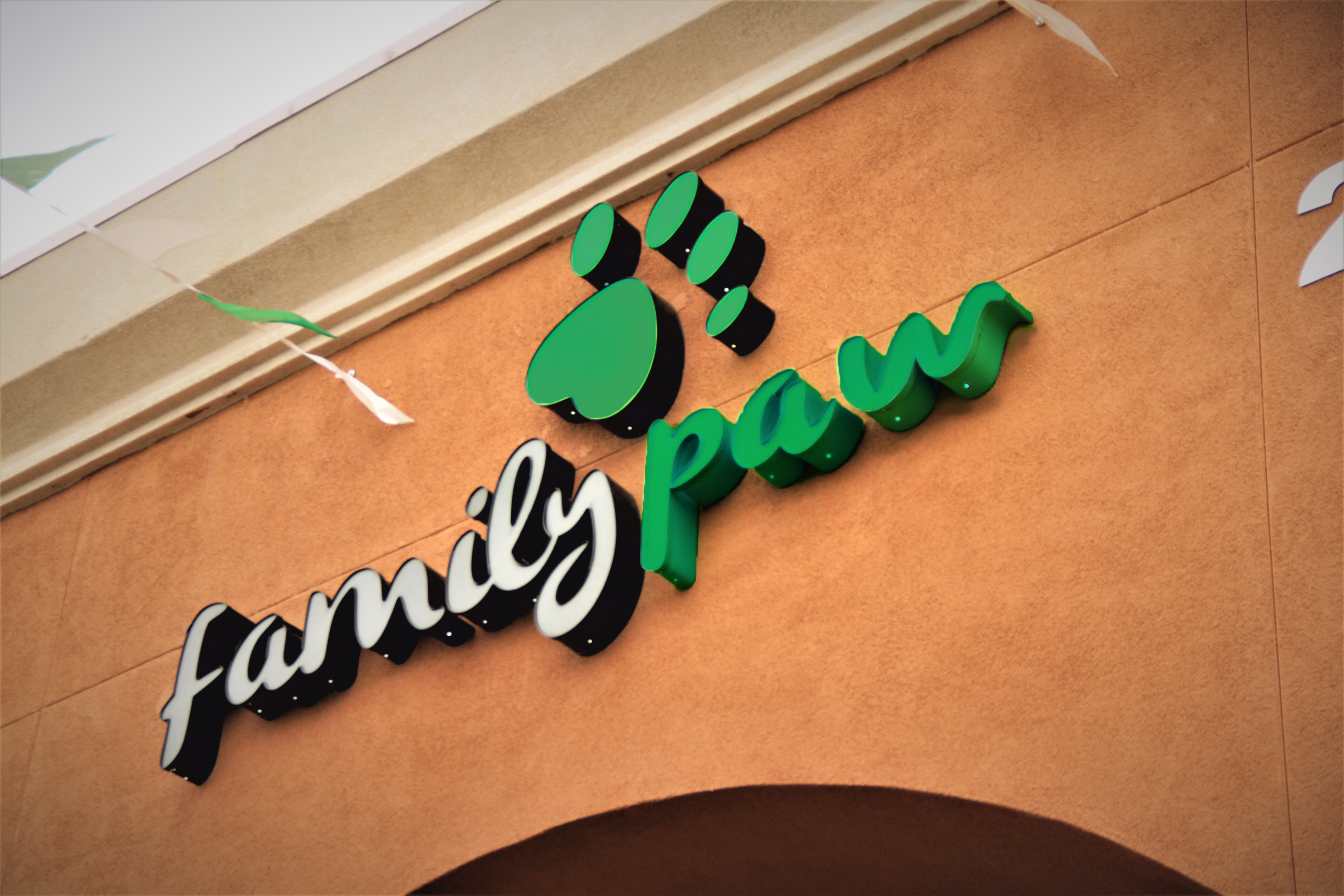 Enjoy some more Family Paw adorableness:
Congratulations to our "family" at Family Paw on their new business!
Comments