<< BACK TO BLOG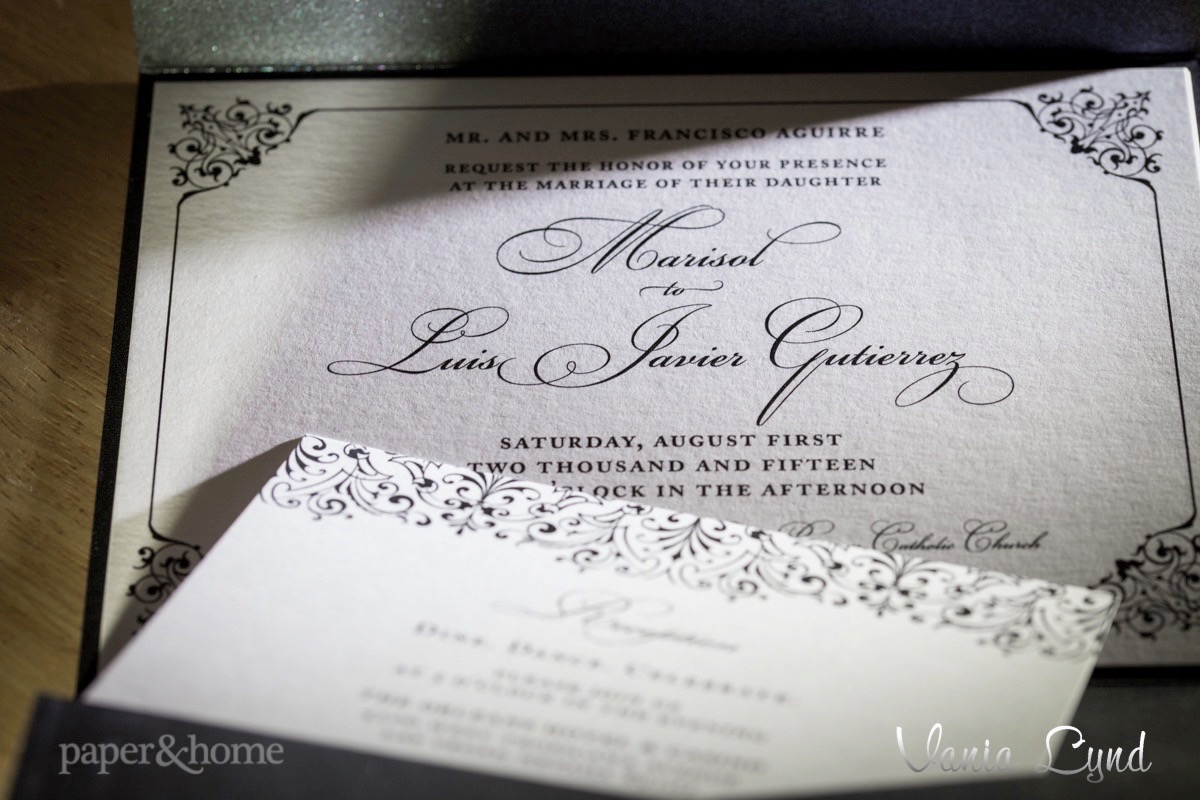 Marisol and Luis were looking for something special to reflect their style. After scribbling through tons of wedding magazines and blogs, looking for the perfect invitations, they stumbled upon our profile on The Knot and discovered our shimmer pocket wedding invitations.
Marisol and Luis selected the Samantha Collection from our ready-to-order wedding invitation album. This invitation card is classic and gives off a traditional look, exactly what they were looking for.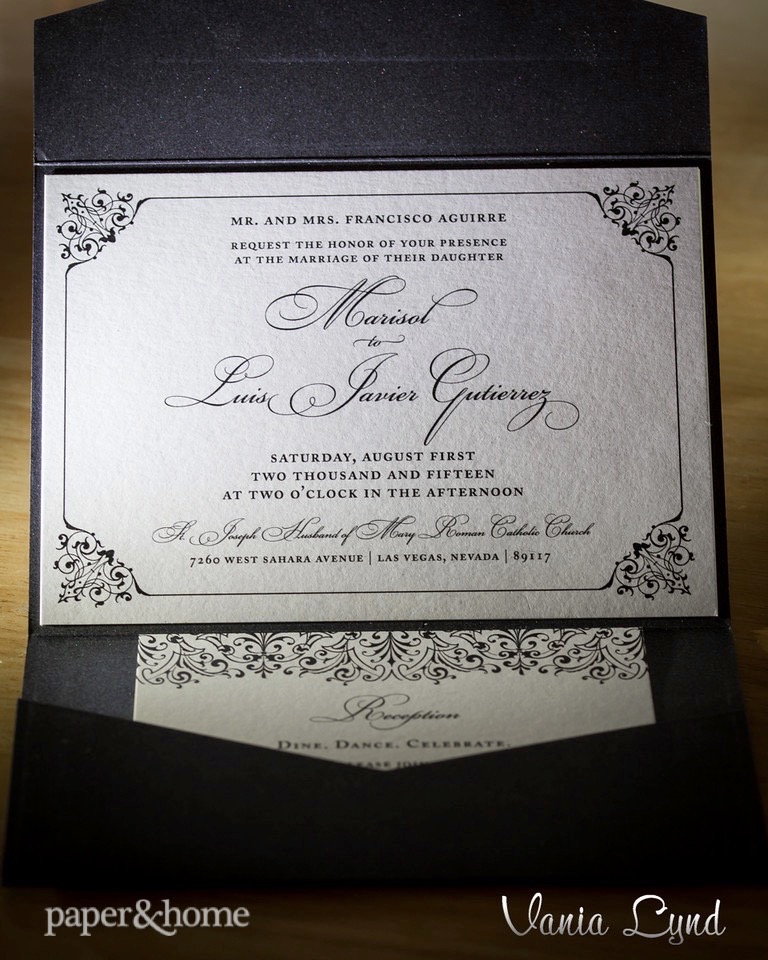 The invitation set is very elegantly put together with a sleek pocket design. It is simplicity at its best. The invitation card has a black pocket that shimmers but isn't too glittery. Inside the pocket you find a white pearl shimmer invitation card. The names of the bride and the groom have been written beautifully with a cursive font. A traditional serif font was utilized for the other invitation wording. The script font was brought back in for the name of their church, drawing your eye to the wedding ceremony location.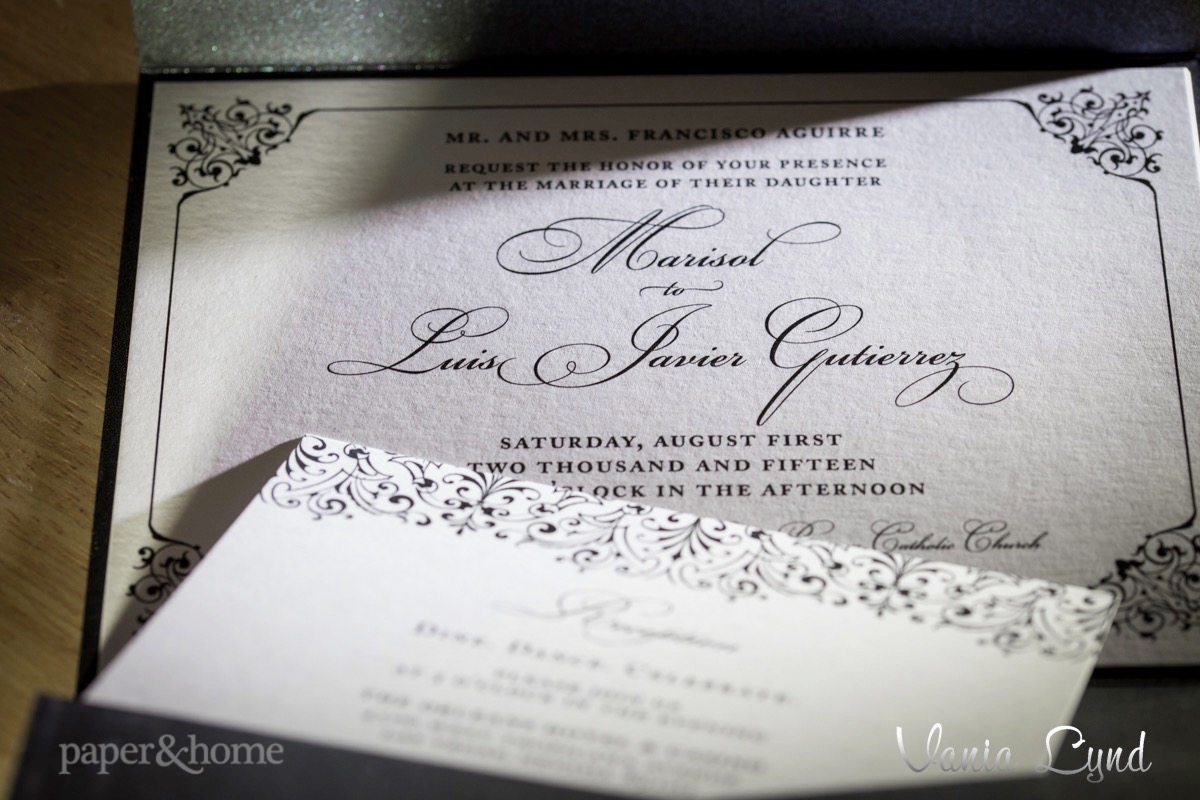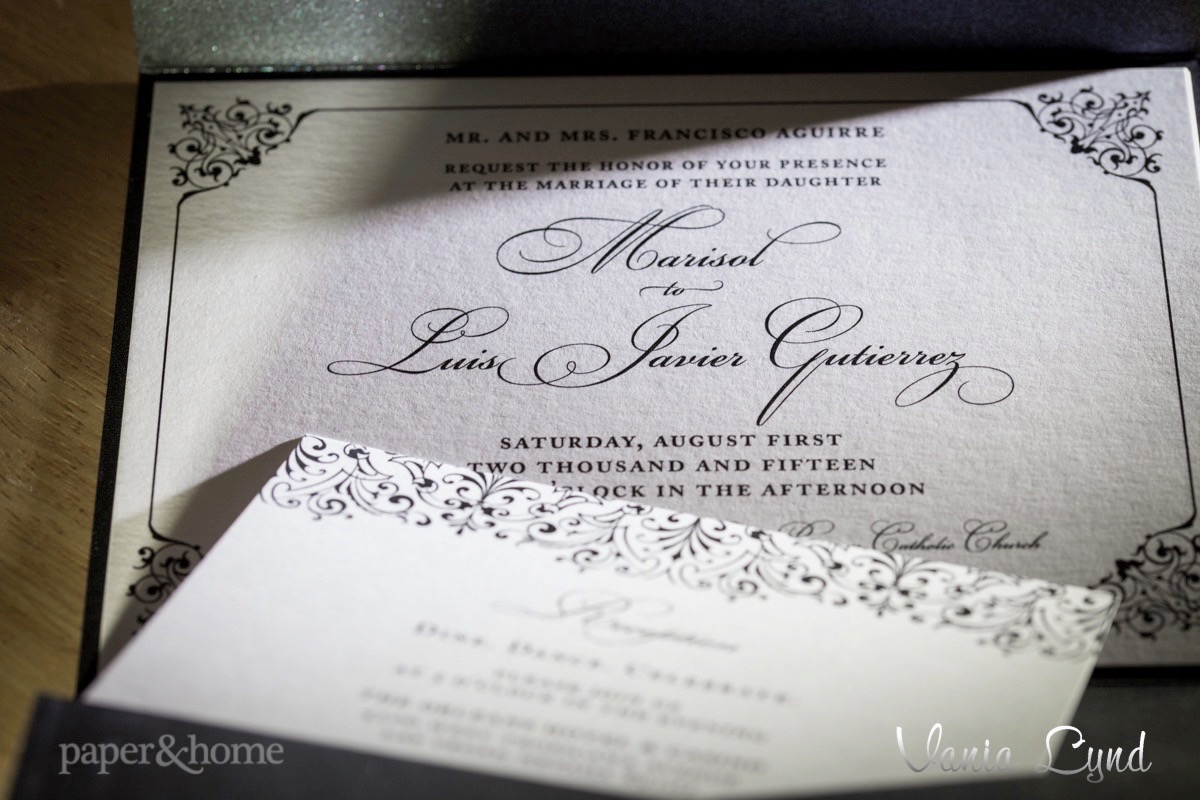 Pearl shimmer paper was also selected for the reception card. The wedding reception was held at The Orleans Hotel & Casino.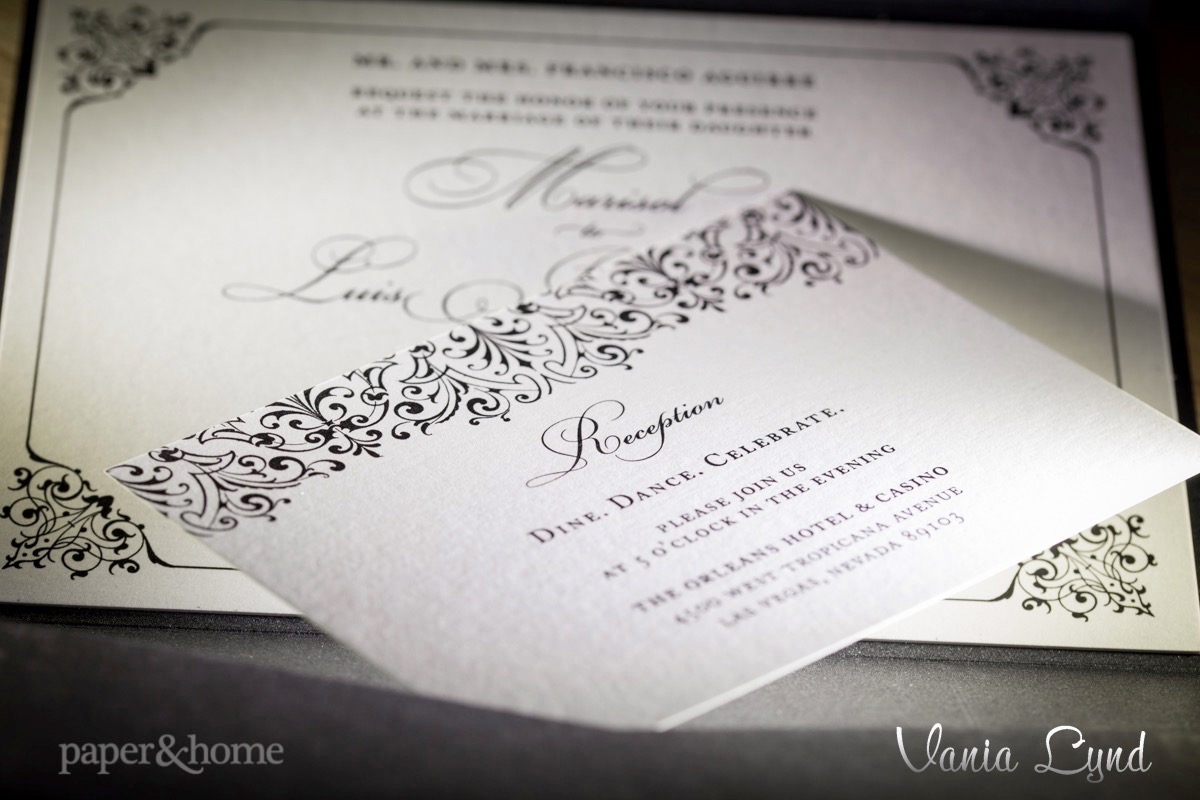 Marisol and Luis were very happy that they had come across our profile on The Knot. Working with us to create their dream invitation gave them an ideal start to a perfect wedding. Wedding invitations are very important in setting the tone for your big day, and that is what we did for Marisol and Luis. One look at the subtle shimmer of the black pocket and pearl cards gave their guests the impression that they would be attending a very special wedding.
Paper and Home specializes in bilingual wedding invitations, which made Marisol and Luis' decision to work with us even easier. We have options for each and every couple out there. We offer every stationery style that a bride or groom could possibly desire, and we're here to help you find the perfect one.
The whole event was covered by Vania Lynd Photography, who graciously captured these photos of the couple's shimmer pocket wedding invitations. Thank you Vania! Congratulations Marisol and Luis!
Comments