<< BACK TO BLOG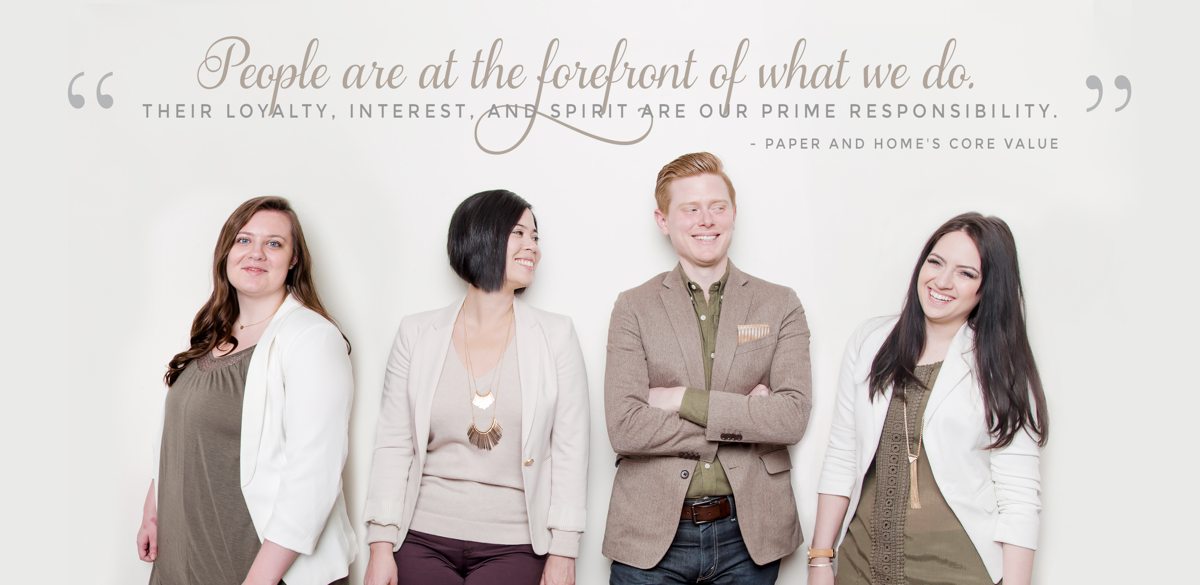 Paper and Home is a full-service graphic design studio and boutique, specializing in wedding and event invitations with a growing portfolio of logo and web design services. Our core value: "People are at the forefront of what we do. Their loyalty, interest, and spirit are our prime responsibilities."
We are seeking a project coordinator to facilitate our production schedule, workflow systems, and client management. The ideal candidate will have an obsession for details and organization. The ability to coordinate multiple tasks with a multitude of vendors and clients is required.
Client interaction is an integral part of the position, so previous experience in customer service, sales, and/or marketing is a major plus. Some design knowledge is helpful, but not necessary for this position.
You will work directly with the co-owner/creative director and graphic designers to facilitate the production of design projects from conception to the final product. This includes working with all of the vendors, clients, and team members involved in the process. You will also work with the co-owner/marketing director to assist with marketing tasks.
Other Qualifications:
Efficient in Word and Excel
Experience with a CRM software is a plus, but is not required
Familiar with Mac/Apple is a plus, but is not required
This is a full-time, salaried position. We begin with a 90-day full-time probation period to evaluate your compatibility with the position and our brand culture, as well as your overall happiness with the company.
Please email your resume to jobs@paperandhome.com along with a cover letter answering the following questions:
What makes you one of the most organized people you know?
How do you align with our core value?
Feel free to email us with any questions. Thank you!
Comments