<< BACK TO BLOG
Desert Companion, the Las Vegas magazine produced by KNPR has chosen several of our products for their 2015 holiday shopping guide! So excited! We are your stationery store, Las Vegas! Come pay us a visit for cute little gifts for your friends and family.
We absolutely love this publication. It covers Las Vegas from a cultural, intelligent perspective that's also very approachable. They have fantastic design, well-written articles, and of course, wonderful shopping ideas for you to #SHOPLOCAL. Speaking of, Small Business Saturday is coming up on November 28!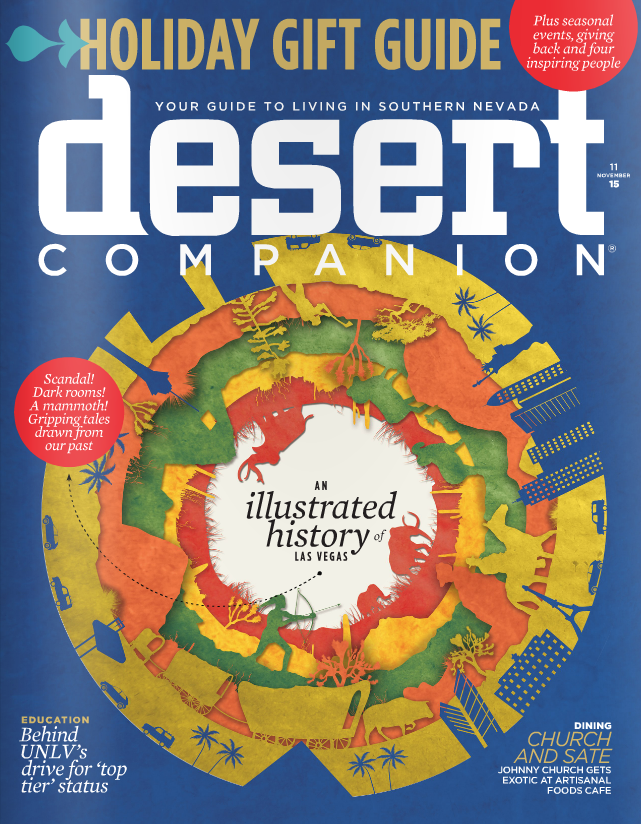 Writer Christie Moeller showcased four of our products!
1. With Love from Las Vegas boxed note set by Parrott Design Studios // $20
2. Boss Lady 22k gold plated mug by Printable Wisdom // $26
3. What Do You Do With an Idea? by Compendium Books // $17
4. Giving Thanks guest book by Compendium Books // $25
The issue is on newsstands now and can also be read online. Head over to page 32, 93, and 94 to see the goods!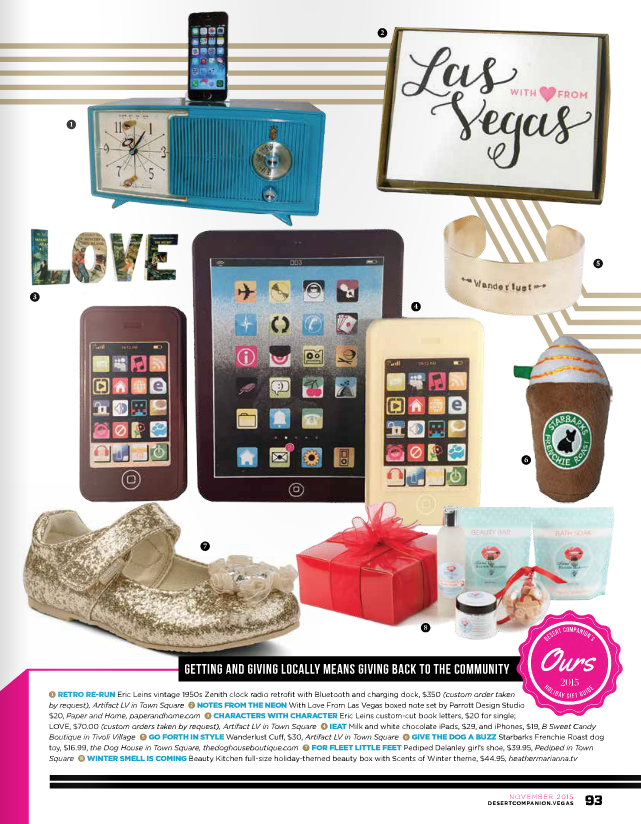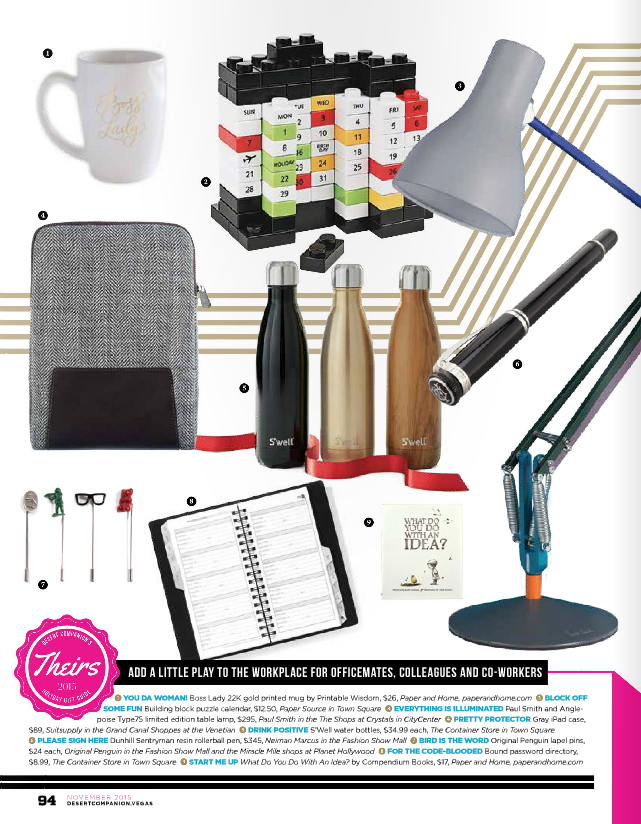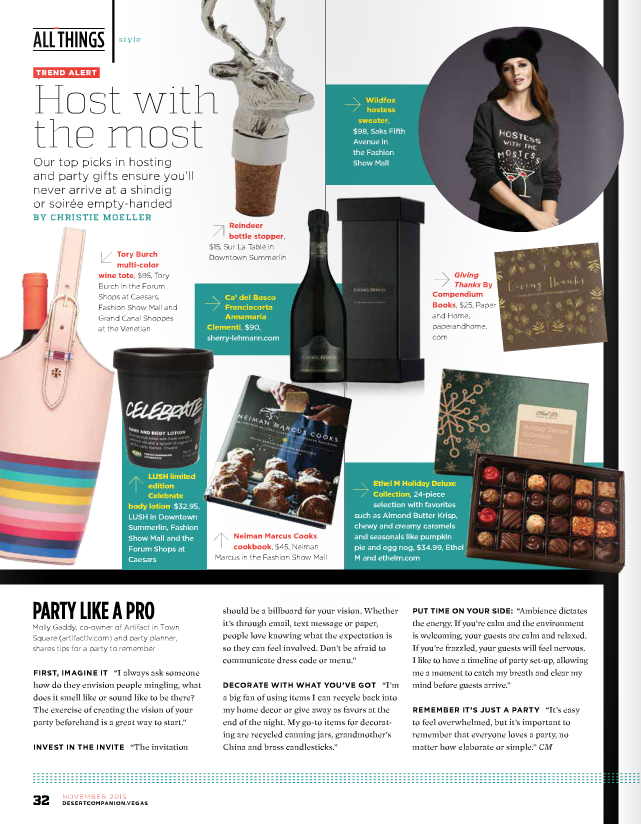 Thank you Desert Companion!
Comments