<< BACK TO BLOG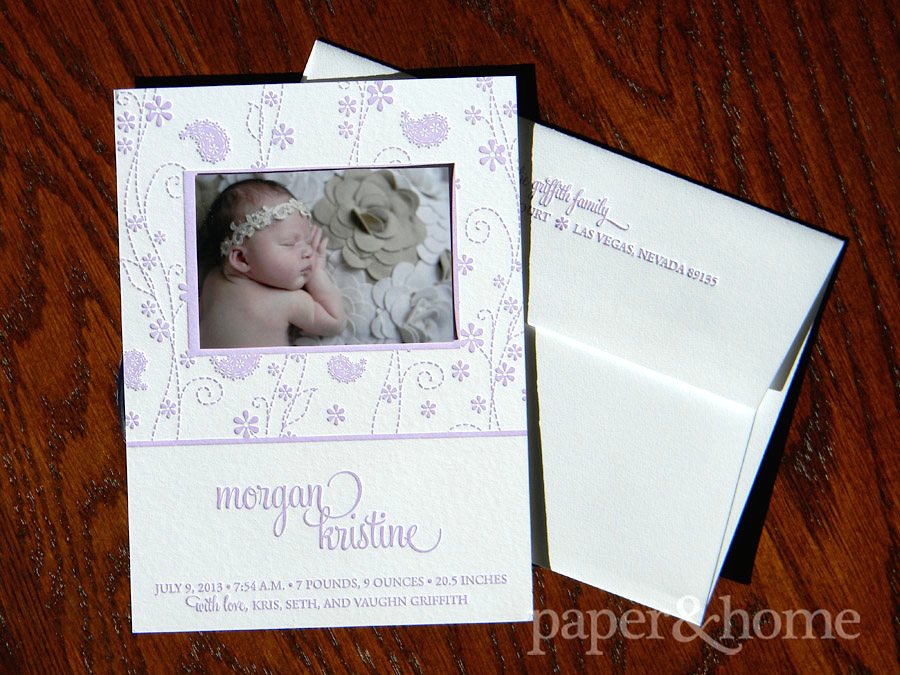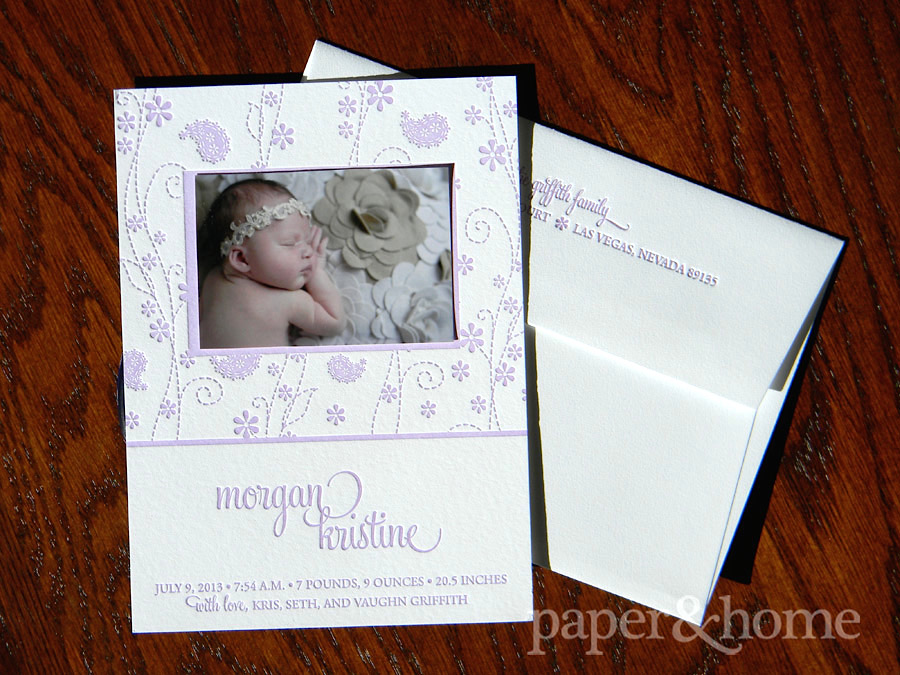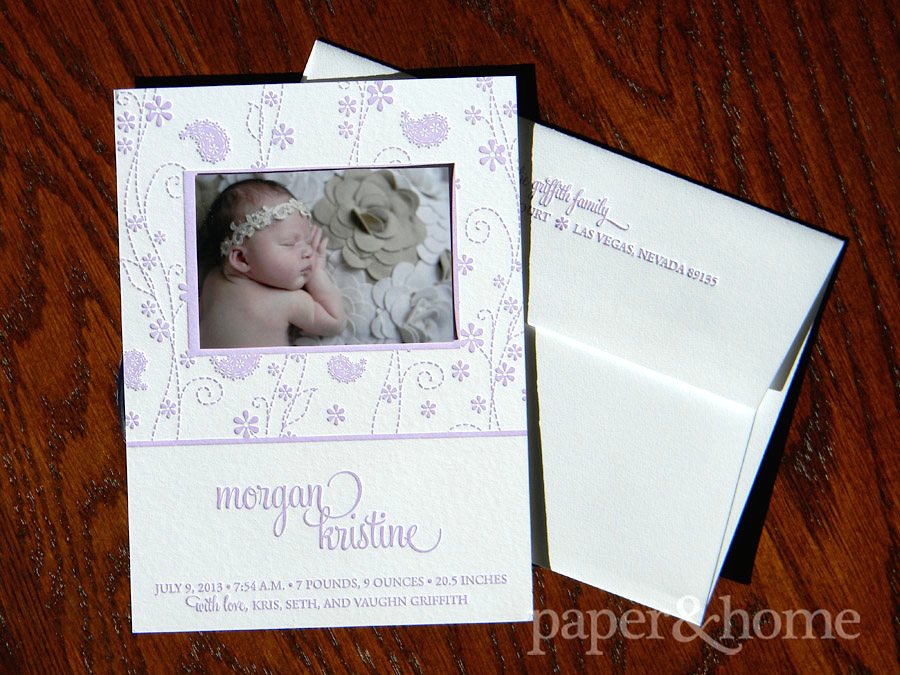 How special are these letterpress baby announcements? Seriously cute. It doesn't hurt that this beautiful little girl happens to be our niece, Morgan Kristine, who blessed our family with her presence on July 9, 2013.
Needless to say, we were beyond excited to create these! The little girl's mother established a modern classic design scheme for her daughter's nursery. With that in mind, she gravitated to a design from one of our exclusive albums by Designers Fine Press. This collection has classic paisleys and flowers with a modern layout and font treatment.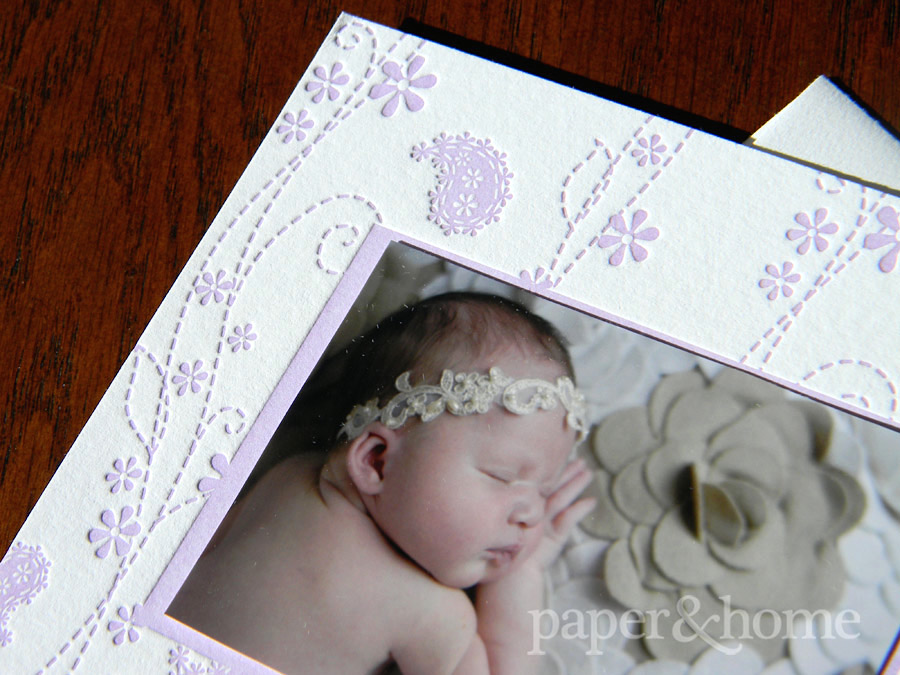 We love the design elements and all, but the photo steals the show! That little face! It was hard to choose which photo to use, thanks to an amazing selection courtesy of Portraits by Meghan Poort.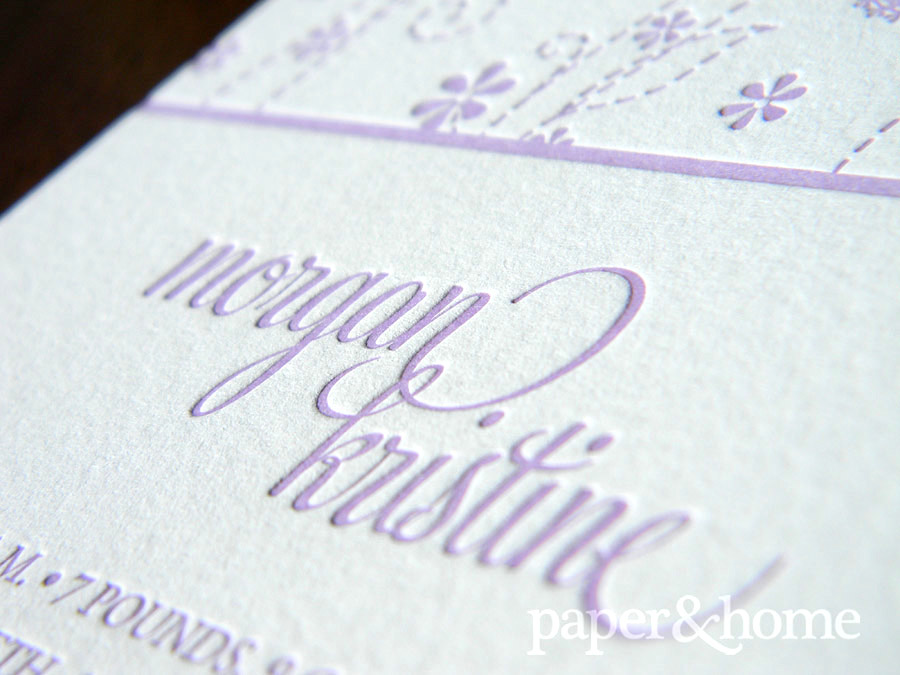 Morgan's parents got her off on the right foot by ordering her very own thank you notes! There was an influx of love and gifts following Morgan's birth, and being the little darling that she is, Morgan wasted no time writing notes of gratitude to her family and friends (or at least she kept quiet long enough for Mommy & Daddy to do so).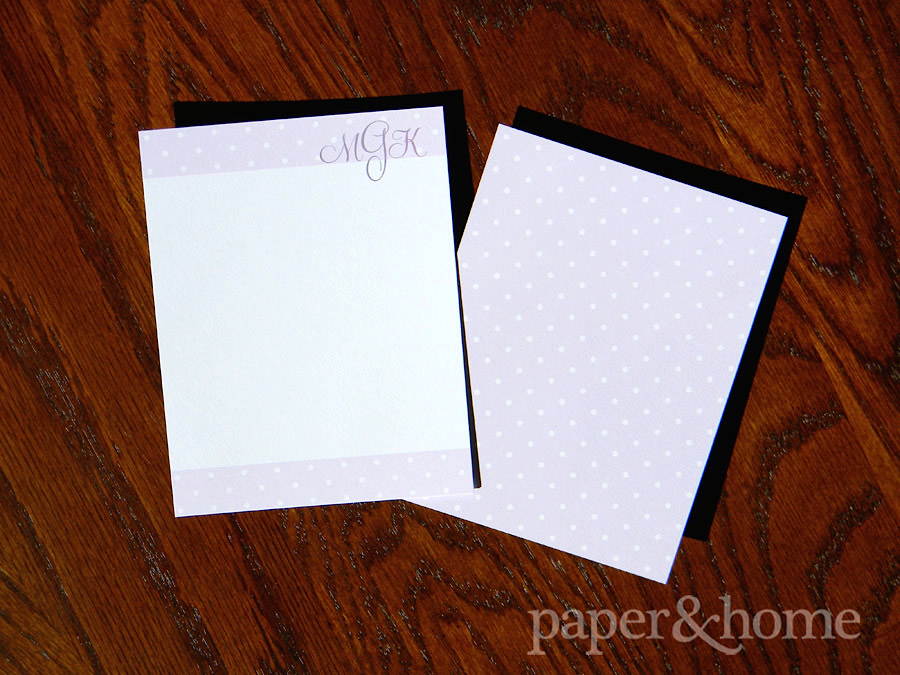 Much love!
Comments