<< BACK TO BLOG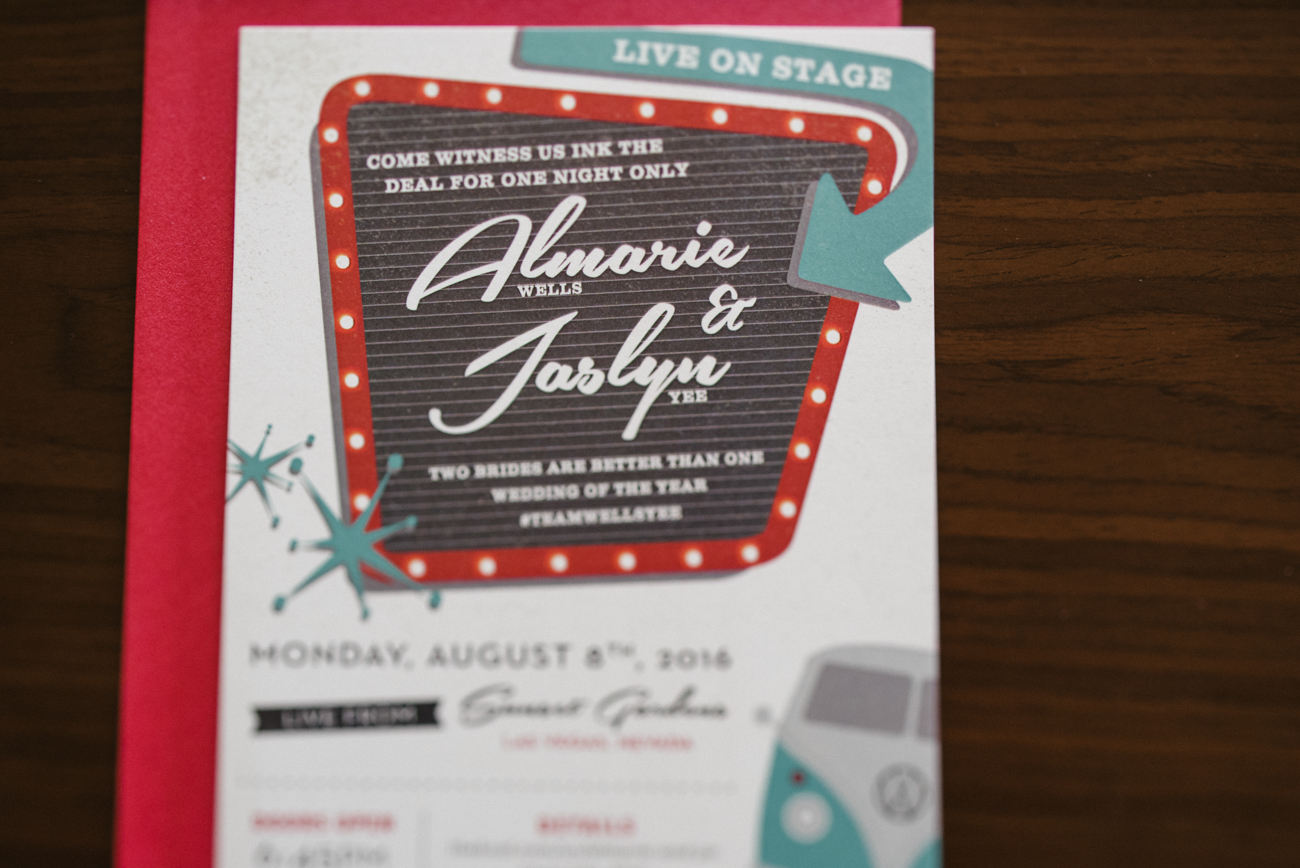 One of the most exciting things about designing couture invitations is that we never really know just where the project will take us! Each new couture design is a venture into the unknown, but there's nothing more that gets our team going than peculiar proposals. These rockabilly wedding invitations are another addition to our "must share" couture designs.
A few months ago, we met a lovely couple by the names of Almarie and Jaslyn during the Bridal Spectacular bridal show. The couple had been preparing for their wedding at Sunset Gardens. The two needed help with their invitation for their wedding, but they did not just want your typical wedding invite. They wanted it to be reflection of their personalities and interests. When they said that, we knew that the job was for us.
Almarie and Jaslyn shared with us the vision that they had brewed up for their invite. The couple entrusted us to make their dream invitation come to fruition and from there we took on the challenge. Almarie and Jaslyn had dreamt up a rockabilly reverie, so for this invitation design our team took a little field trip back to the 1950s.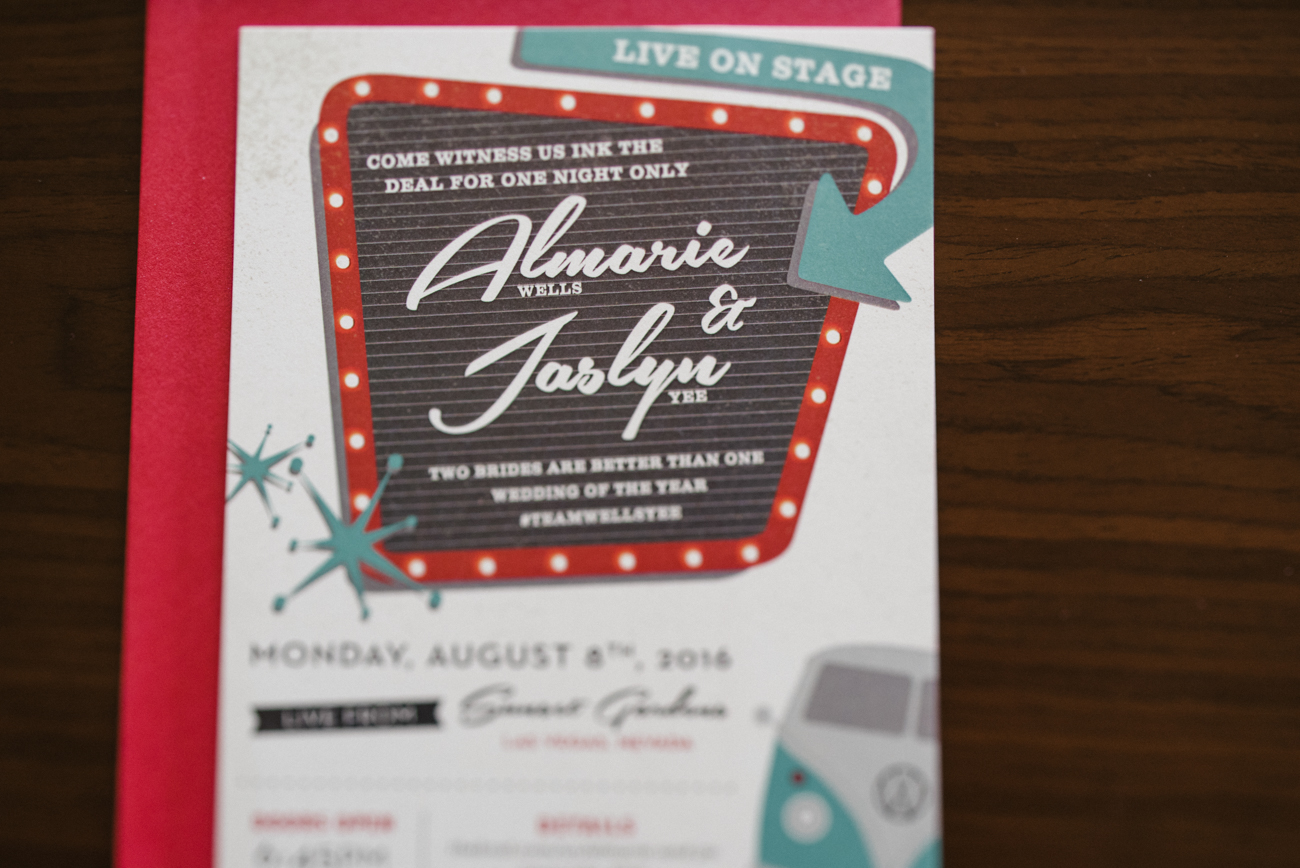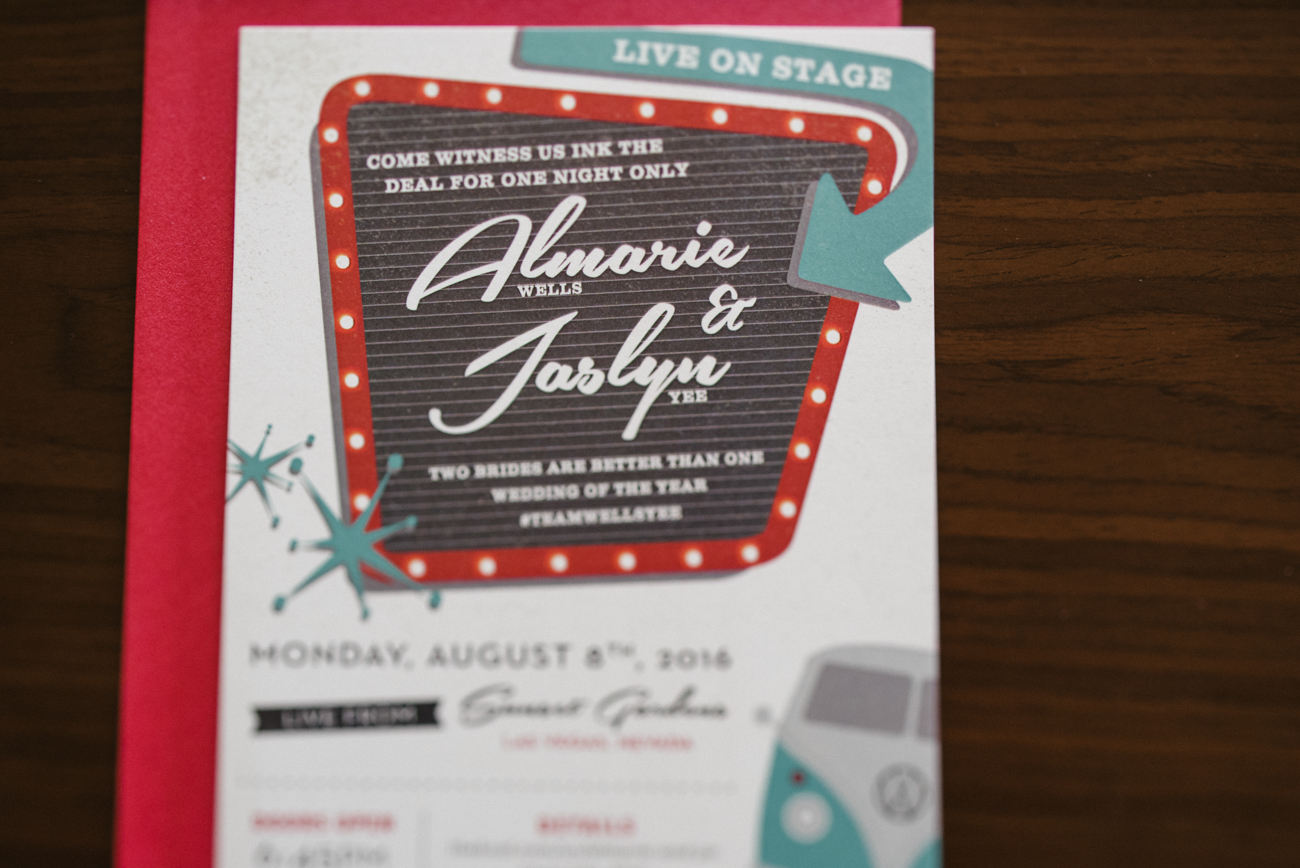 these rockabilly wedding invitations were inspired by a blast from the past
For these invites we took on a retro-chic approach. We gave the card a distressed look to maintain the 50s vintage ambience. Almarie's and Jaslyn's names are placed in a classic drive in sign appropriate for this rockabilly themed invite. The names are also beautifully inscribed in a script font nostalgic to the era. Then with the red and white to mimic the glow of neon lights, we concocted up a clever color contrast. Finally, we placed retro teal starbursts to add a little mid-century modern inspired sparkle. Though these rockabilly wedding invitations were inspired by a blast from the past, they are definitely going to be a timeless token from the wedding.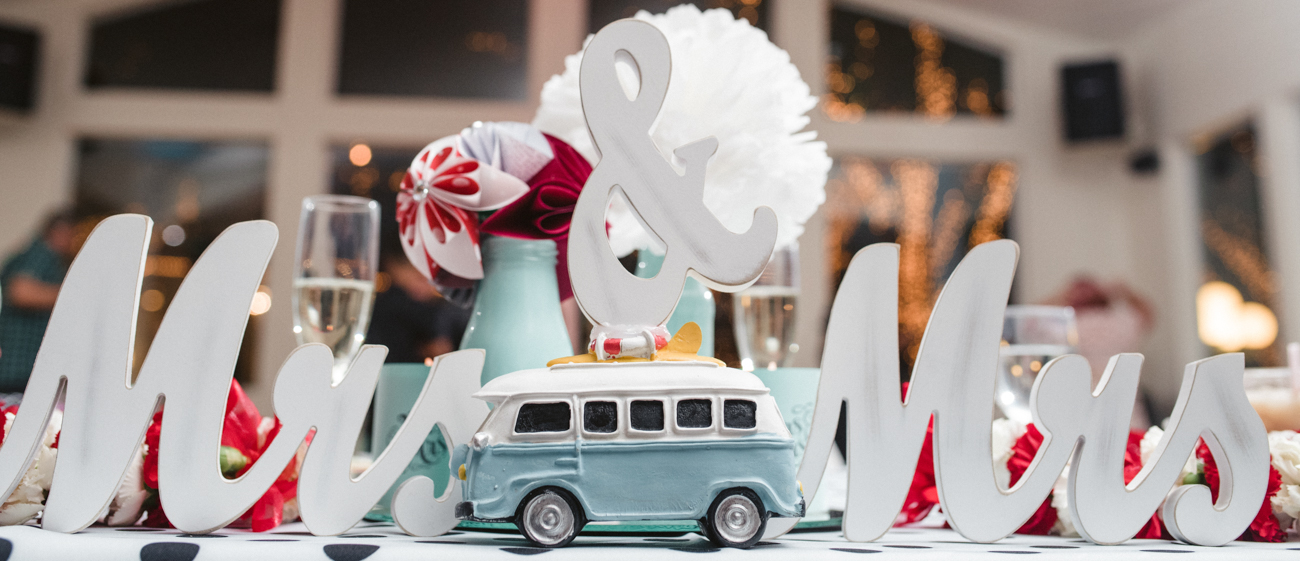 We would like to thank the amazing local duo Gin and Sake for sharing these photos of the couple's wedding with us. Make sure to check out their website and unique wedding photography portfolio here!
Congrats Almarie and Jaslyn!
Comments